Build A High-Performance Computer For Video Editing
by Erna Clayton, on Feb 25, 2020 1:31:35 PM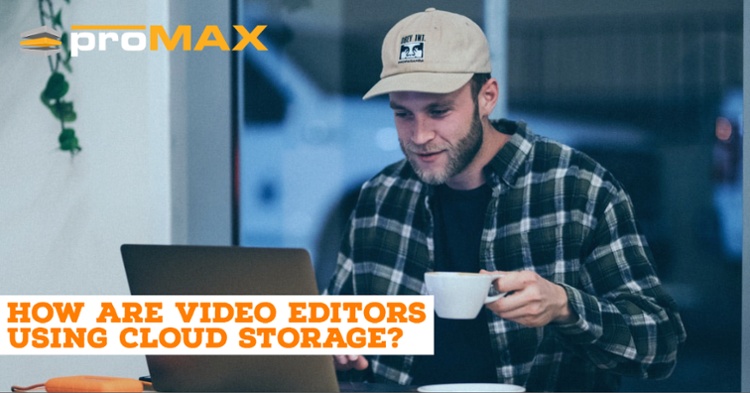 This may sound dramatic and thrilling but building a high-performance computer for video editing on your own is very much possible. With research and some proper assistance you can put together your dream workstation to meet the more specialized needs of video editing. It will not only save you money but a lot of time too.
Video editing is in high demand. With social media taking over almost everything, producing video content has become much more accessible. Almost every person has access to some web or mobile app and is creating and editing videos even on their smartphone. Bloggers are creating videos on fashion, lifestyle and travel at a constant pace without compromising on quality.
With such advancements in technology, editing videos has become an easier and better experience as compared to days when bulky and expensive cutting machines were used to edit videos. Technology is evolving and is paving way for Millennials who want to pursue editing professionally. People who start working from an early age to pursue their hobby professionally, have found a way through the advancement in technology. With the help of the latest techniques and trends, freelancers can now put together a professional video editing system on their own. Building the system on your own also results in less stress on your pocket because you can build your video editing pc within your spending limits. The market has all kinds of computers and hardware components available to fit every type of budget.
Apart from saving money, building your own video editing workstation will help widen your knowledge of computers. Building a system on your own will help you understand the nuances of what a system may require to reach peak performance. You will also be much more prepared to troubleshoot and solve your system's problems all on your own.
Also you can take pride in creating your video projects on a video editing workstation that you built on your own.
Let's take a look at some of the major components you will be working with as you embark on your journey to build your own video editing computer.
Start with the right CPU
Known as the brain of the computer, your CPU is responsible for performing the basic functions to process tasks. This is one of your most critical assets, so do your research on this component.
If you want smooth playback without any lag, you will want to invest the largest percentage of your budget on a high-quality CPU with either a high number of cores or a fast clock speed.
Add a capable GPU
Your second most important hardware component, the graphics processing unit renders images for you. It accentuates the graphics and takes care of 3D animations in videos. You can save some bucks on GPU since you are not building a gaming computer, but still buy a good quality processor that falls within your budget.
Determine how much RAM you'll need
RAM is the next major factor while assembling the best computer for video editing and multimedia. Greater RAM speed results in greater speed when you are building your professional video editing computer. Upgrading RAM to achieve faster speed is something you should consider if you know how many active programs you will run at a time. Take note of all the minimum requirements of any video editing programs you will be using and then decide on the RAM.
Choose your Drives
After figuring out the major components, decide what type of drives you will be installing. Hard disk drives and Solid State Drives are your available options. SSDs have gained huge popularity in recent years because they perform faster than HDDs.
HDDs have moving parts which take time to find data and fail at a faster rate. SSDs use block storage which can access data quickly. It takes 3 seconds for SSDs to boot the system as compared to 30 seconds by HDDs for the same operation. Their lack of moving parts also gives them a longer lifespan. However, SSDs are slightly more expensive but they will improve the performance of your multimedia and video editing computer.
If this is your first experience putting a system together, we recommend you get your hands on The Samsung 860 EVO or PRO. This model has great reviews in terms of performance and comes at reasonable prices. The Samsung 860 EVO ranges in sizes from 256GB up to 4TB.
For a professional video editing computer, an efficient storage medium is required so that large video footage can run smoothly without any lag. Non-Volatile Memory Express SSDs have a 5 times better performance rate than regular SSDs that make working on large footage easier. So if you are planning to spend some extra money on SSDs, we recommend NVMe SSDs. Installing them in your system will help you build a computer capable of editing 4k video with ease.
Our top picks for NVMe SSDs are Samsung 970 EVO PLUS and Samsung 970 PRO. The available sizes range from 250 GB to 2 TB.
Decide on a Motherboard
After sorting out the processor and RAM, your next consideration should be your Motherboard. Consider how many slots are required for RAM, jacks for hard drives and SSDs, and other specifications like USB C, SLI capable, USB 3.1 when looking to get your hands on a compatible motherboard.
Select an Optical Drive & OS
This might be considered optional like a video card and totally depends on your preferences and budget. You may not need it at all and be totally fine with how the system works. But installing an optical drive will save you a lot of time as you won't have to make a bootable USB drive. The added perk is it doesn't cost much so you can think of buying one without breaking the bank.
After getting your hands on the above devices, you can pick the operating system that will best support your RAM. You may get Windows 10 Pro if you purchase a laptop. However, if you assemble a professional computer for video editing on your own, you'll have to buy Windows.
Conclusion
Now that we have recommended the best route for assembling your budget video editing computer, it will be easier for you to get started.
After you've built your video editing workstation you'll have to purchase a monitor, keyboard, and mouse to complete your setup. While you're purchasing your parts, it may seem like you are spending a lot of money. But when you compare to a similar workstation on the market you will see just how much money you actually saved.
Building your own video editing computer not only benefits you in terms of expenses but you will also gain knowledge on how a computer works. From the smallest chip to the CPU. Your experience will help you diagnose issues with the system and how to fix it on your own. Developing this new understanding of how a system works and how to cope with hardware failures will help you in the future.
You can read more from websites such as pcworld, pcmag, theminichip for more information as well. We would like to wish you good luck with your new build and will leave you here with our budget-friendly recommendations of the essential devices.
Processor
Premium Pick: i9-9980xe: i7-6850K Intel Core
Recommended pick: i7-9800X Intel Core
Budget Pick: i5-9600K Intel Core
GPU
For fast video renders: Quadro RTX 4000 or Quadro RTX 6000
Budget Pick: GTX 2060 or GTX 2070
Drives
For 4k video editing: Samsung 970 EVO PLUS and Samsung 970 PRO
Budget Pick: The Samsung 860 EVO, ADATA Premier SP550
RAM
For better speed: Corsair 16 GB Vengeance LPX DDR4 3200 MHz
Budget Pick: Corsair Vengeance LPX 2133MHz
Optical Drive
Budget Pick: ASUS DRW-24B1ST Internal SATA 16X DVD Disc Rewriter, 14x Super Multi Blu-ray Disc Rewriter LG Internal SATA
Operating System
Microsoft Windows Pro 10 (64-bit OEM DVD)
Monitor
For 4K video editing: Dell P2415Q 24" Ultra Monitor HD 4K
Budget Pick: Dell U2415 24" Widescreen LED Backlit IPS
Keyboard and Mouse
Logitech Wireless Performance Combo MX800
Motherboard
Premium Pick: Gigabyte x299 Designare or TRX40 Designare
Budget Pick: Gigabyte z390 Desginare
CPU Cooler
Budget Pick: Hydro Series™ H100i PRO RGB Liquid CPU cooler
Case
Recommended: Cooler Master MasterCase Pro 5 Mid-Tower Case
Budget Pick: Corsair 100R Silent ATX Mid Tower
Power Supply
Recommended: EVGA SuperNova 750W
Budget Pick: EVGA SuperNova 550W or 650W models
Make sure any power supply you use says that it is fully modular.