Nextframe is a The demand for high-quality video content is at an all-time high, especially mobile-optimized video content. However, not all businesses are benefiting from this trend. There are two main reasons for this:

(i) the costs involved in purchasing equipment and software
(ii) the time and skills needed to create videos.
But what if I tell you that there's a totally free way to create amazing video content, that too, from your mobile phone? With Nextframe by Promax, you can take the production of smartphone video to a whole new level without spending a dollar.

How does that sound?

must-have app for businesses and agencies. Not only does it allow you to record high-definition videos from your phone, but it also offers a myriad of features to ensure your video content production workflow is as seamless and efficient as it can be.

So without any further ado, allow me to guide you through the amazing ways you can use Nextframe for smartphone video production.

Why Use NextFrame on Video Production?
The truth is, you may have already come across multitudes of apps that are meant for video production for smartphones. But do they work?

Well, some apps pack amazing features for post-production. By subscribing to paid features, you can easily access tons of pre-designed templates, overlays, transitions, etc. However, most of these apps offer limited functionalities and aren't equipped to handle large video files such as UltraHD, 4k, and 8k files.

While apps allow you to edit videos from your phone, you'll still need to invest in cameras, project management software, and other toolkits to record, store, and collaborate on the raw files. All of these equals higher investments - which is a critical area of concern for most businesses. Besides, there's a steep learning curve involved with mastering most of these apps.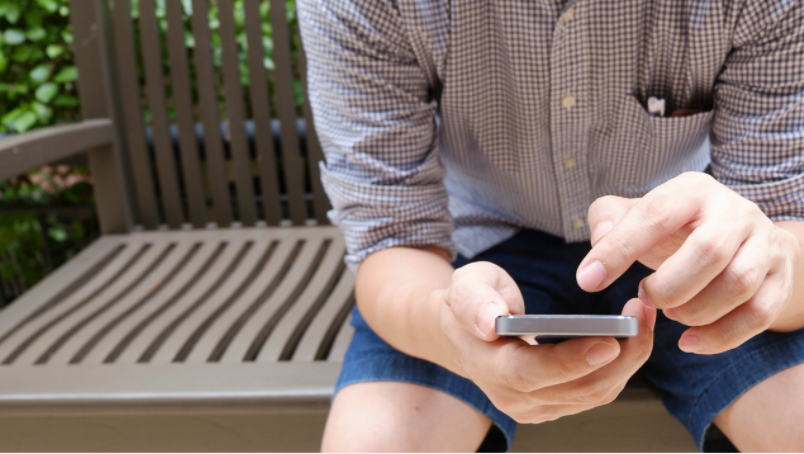 With so many obstacles, it is quite obvious why small and medium businesses aren't yet diving into the world of the production of smartphone video. But Nextframe by Promax takes care of all of these hiccups and enables every individual to be the Director of the production of smartphone video units.

NextFrame is a one-stop-shop for all of your video marketing needs. Using your smartphone, you can record, edit, upload, import, share, and collaborate on video files. Listed below are some notable benefits of NextFrame:
NextFrame extends your phone's camera's functionality, allowing you to record high-resolution videos right from your phone, obliterating the need to invest in costly cameras.

The app connects seamlessly to Promax's dedicated storage solutions for video production teams, making it extremely easy to store and share large raw files and processed videos.

NextFrame is built for your phone. It includes a simple and intuitive user interface, easy editing and sharing options, and many editable templates to help you save time and effort.

Unlike any other app available on the market, NextFrame is 100% FREE to use. You don't have to pay a penny to use it.

The app allows integration with several third-party editing tools.

It also includes a desktop version that allows you to assign projects and set deadlines.

Using the app itself, you can schedule recording sessions, answer questions, add comments, and add topics and suggestions for your video projects.
Simply put, NextFrame by ProMAX enables you to direct your video content without ever leaving your office.
Steps on How To Use NextFrame in Video Production
Effective video marketing campaigns require planning and on-time implementation. This is only possible with the proper resources available to marketing teams. With the world rapidly adapting to mobile technology, Nextframe is an ideal complement to your marketing arsenal.

It works seamlessly on mobiles and computers and makes the process of gathering customer testimonials easier, quicker, and extremely manageable. You can use it to record high-quality customer testimonials from your phone and directly upload the footage through the cloud to a desktop interface where the editor can manage the content and download the full resolution video to edit. Significant features of the desktop app include features like:

Managing contributors

Scheduling and assigning projects and deadlines

Gathering customer testimonials via direct video submissions

Responding to open projects

Recording on mobile devices

Scheduling shoots

Collaborating with teams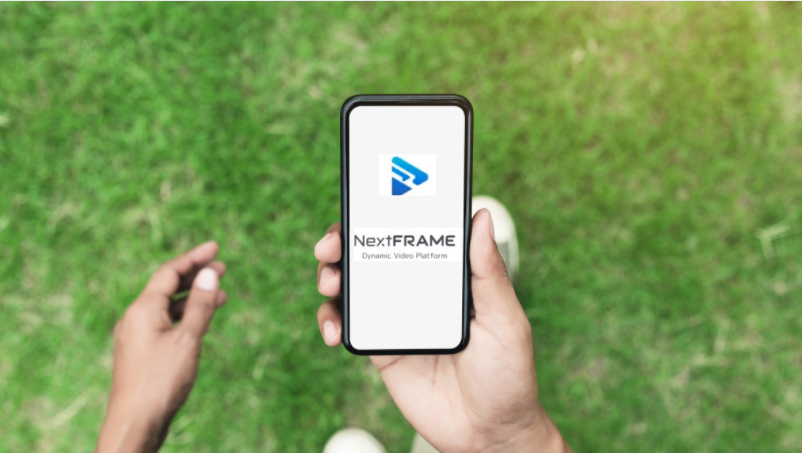 With this cloud-based program, you'll be able to create entertaining and educational content for your customers, ranging from video testimonials to video advertisements. Both the mobile and desktop version of the app caters to different needs. Here is a list of things you can achieve using NextFrame:
Assign projects and deadlines: Using the desktop version of Nextframe, video marketers can select the raw files and assign them to editors. They can also set deadlines for each project, and the app will set up the required notifications to ensure that everyone working on the project stays on the same page.
Provide topics and questions: With Nextframe, you and your video content team don't need to worry about using another app to communicate and collaborate. Authorized users can add topics for new video content, raise questions, add suggestions and comments, and offer feedback using the app itself.
Add time requirements: Successful video marketing relies on timely execution. And with Nextframe's desktop version, you can easily add time requirements for individual projects and any other sub-projects linked to the core project. This feature helps you streamline deliverables and ensure maximum efficiency.
Respond to open projects: Communication is the key to creating amazing content. Although there are several platforms to communicate with your team, it can get hectic shuffling between dozens of tools and apps. With Nextframe, you don't need to worry about using several tools to achieve a common goal. Instead, you can quickly respond to open projects from your smartphone.
Record on a mobile device: Nextframe enables you to utilize your smartphone's camera for recording high-resolution videos. You don't need to invest in cameras, tripods, or any other similar equipment. Just add a topic, send it to the contributors, and start recording videos by clicking a button anywhere and anytime.
Submit videos directly: Finally, all recorded videos can be directly added to your storage dashboard from the smartphone. There's no complicated process involved in submitting raw footage for post-production. The app's interface is highly intuitive and guides users by submitting videos, usually completed in a couple of clicks.
NextFrame works seamlessly on Android, iOS, and Windows. Join the beta program today and explore the array of features at your disposal.
Conclusion
Gone are the days when recording videos with smartphones resulted in low-resolution content. With the advancement of tech, more and more smartphones are being launched with high-grade cameras. Samsung, Apple, Nokia - pick any brand, and you'll see how their cameras have evolved over the years. These days, most smartphones offer cameras that can easily record high-def videos.
While there are tons of amazing smartphones at your disposal, choosing the right apps for your phone, especially for creating video content, will help you upgrade your marketing strategy. With an app like Nextframe, you can build a remote smartphone video production team without incurring unnecessary expenses. It helps you save time, money, and effort while allowing you and the team to work from anywhere with an internet connection.
Finally, remember that you don't need to compromise on quality and efficiency even if you're using smartphones for video production. Stay creative and organized, brainstorm and actively communicate with your team, and keep yourself updated with the video trends to create content that attracts and engages your target audience.
And if you're worried about running out of storage space with all the content you'll be creating with Nextframe, check out ProMAX Systems. The company is among the industry leaders, offering next-gen storage solutions for streamlining remote video editing workflows, including cloud and shared storage, NVMe drives, NAS, LTO, and cloud backups, integration with loads of editing tools, and a lot more.
Nathaniel Cooper
As Chief Operating Officer of ProMAX Systems, Nathaniel Cooper, runs ProMAX Systems day to day operations. Cooper has been working with Storage, Backup and Media Management for video and creative professionals since 2001. Cooper has lead the design and deployment of some of the largest media systems in the world including a range of customers from NFL, MLB & NBA teams, US Military operations, and many of the worlds largest PR agencies and consumer brands. Cooper has spent the last 9 years as part of the ProMAX team and specializes in translating complex technical issues and options into easily understandable concepts.