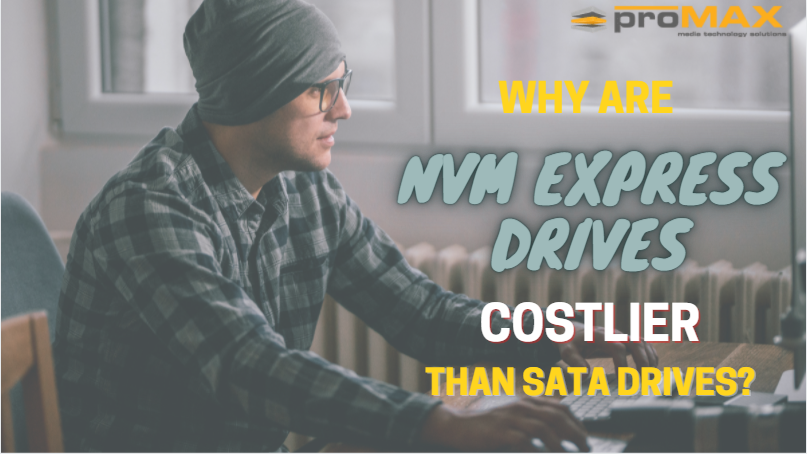 If you are a user of any computing device, there is no way you have come this far without wanting a performance update at some point in time.

And if you had looked into the same, you would be aware of the available options of upgrading your traditional disks to SSDs or NVM Express drives.

You might probably wonder if all this is worth the hype presented in the market. You must understand the reason behind these upgrades and what they are capable of bringing to the table. Although drives are costlier than other drives, it is worth the investment.

Here we have put together some information that we believe would help you address your queries related to NVMe storage.
Why are NVMe Express Drives Costly?

This is one of the most common queries that come up while addressing the previously mentioned issues, and to answer that, you need to understand how NVMe works.
NVMe is considered to be the best storage interface for computing devices like desktops and laptops. They offer a dramatic difference in read/write speeds when compared to other conventional interfaces. An express of NVM or Non-Volatile Memory Express provides a storage interface that does not get written over or deleted when your computing system reboots.
As unconventional as this sounds, this is indeed the reason behind the better performance. The term "Express" in this context denotes how the data is transmitted across the PCI Express interface of the motherboard. This interface provides a more direct and consistent connection with the motherboard, which is better than the traditional method where the data jumps over a SATA (Serial Advanced Technology Attachment) controller.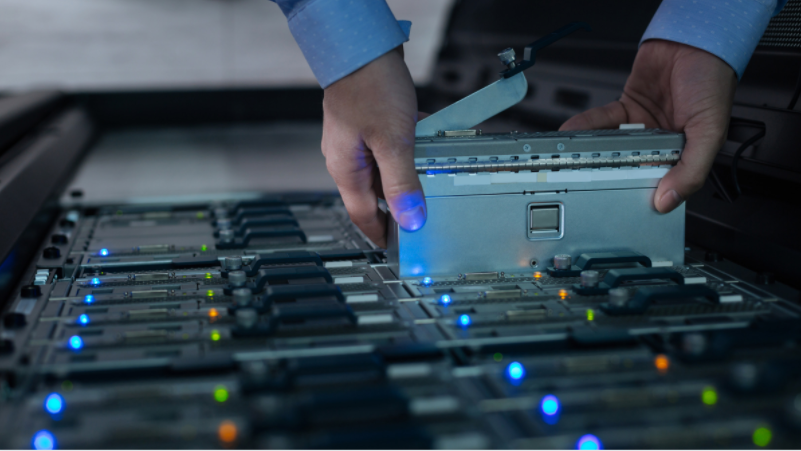 From the facts stated above, it is evident that NVMe drives function with more speed than the traditional SATA drives we have been using for years now. To compare the difference, we can consider the current generation standard of PCIe, which is around 985 Mbps for a lane, and since NVMe drives can make use of 4 such lanes, in theory, it is possible to achieve 3,940 Mbps of maximum speed. When you compare this number with one of the top-tier SATA SSDs speed-wise, the variation is enormous.

When it comes to the physical aspects of NVMe drives, they come in different forms. A typical example would be an m.2 stick, which has a width of 22 mm and comes in different length variations ranging from 100mm to 30mm (100, 80, 60,42, and 30 mm). They lay perfectly flat on the motherboard, and they work well for computers with small form factors. Considering all the benefits that an NVMe drive can offer, it must come at a cost, which explains why these drives are more expensive than the conventional ones.
Why Videographers Pay Extra for a Single NVMe Over Other Drives?
Performance parameters play a very pertinent role in the computing systems used by videographers, and investing in a single NVMe can be more beneficial than buying multiple SSD drives or others. The significant advantage that needs to be highlighted is that NVMe drives capitalize on parallel data paths with low latency, leading to high performance.

NVMe drives include an architecture that offers a drastic advantage over your regular SATA and SAS protocols, which accelerates the efficiency and performance of the existing applications. This is very relevant for videographers as they often work with high-performance programs and applications.

Besides, the traditional protocols are a waste of computer cycles, and you would not prefer that. Each computer cycle wasted is a waste of real money indeed and is not a very smart business decision. It is essential to make the most out of the available infrastructure, and it is only possible if you keep a hard check on the overall efficiency.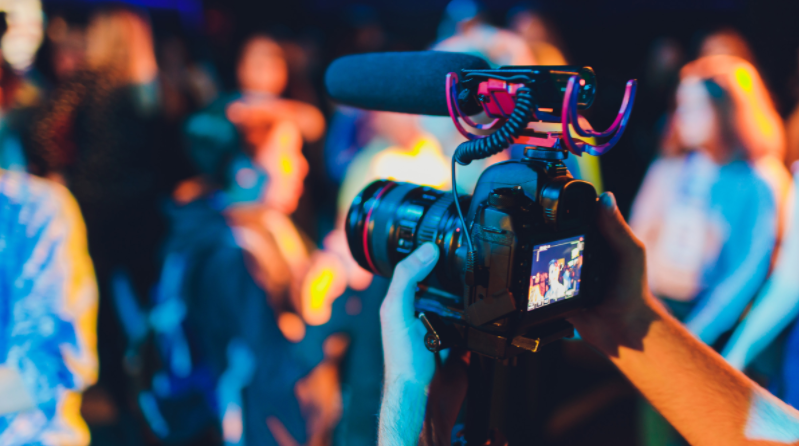 Besides, raw video files are huge. The higher the frames per rate (FPS), the larger the file. Ideally, one uncompressed frame amounts to around 5 MB. So, if you have a raw file recorded at 60FPS, per frame will consume 300MB. Imagine the size when you're dealing with gigabytes of UltraHD, 4k, and 8k videos. With these large files, it gets challenging to collaborate and continue post-production work on the videos using generic storage solutions like hard drives, cloud, etc. This is where choosing an NVME storage solution over other conventional modes makes all the difference.
NVMe is a storage interface protocol that communicates between the storage interface and the system CPU via high-speed PCIe sockets, regardless of the storage form factor. The third-generation PCIe bus supports up to 16 lanes and supports up to 1 Gbps data transfer rates. One, four, eight, or sixteen lanes can be configured in a single PCIe slot, significantly increasing the performance of your video editing computer. PCIe 3.0 — the PCI Express standard — has a maximum speed transfer of 985 megabytes per second (Mbps) on each path. NVMe Drives can use 4 PCIe lanes, which means a theoretical top speed of 3.9 Gbps (3,940 Mbps).

NVMe can bring about a dramatic change in performance, execution, and speed, and the return on investment here is relatively high. Besides, you are reducing the e-waste footprint and physical infrastructure, and that can potentially, in a chain of events, save polar bears!

Pay Less With More On NVMe With Promax

NVMe and SSD are always in a constant battle within themselves, and you need to know why you should save money using NVMe rather than availing SSD options.
Non-Volatile Memory Express was introduced in 2013. The name implies that the storage will not be deleted even on computer reboots. In this method, the data does not have to pass through SATA (Serial Advanced Technology Attachment), saving time and consuming very minimal resources for working.
NVMe drives are faster than SATA. The NVMe solution offered by ProMAX Systems is the best option when you need your computer for a lot of disc performance like gaming and video editing. When compared with SSD's, the NVMe devices have much more speed. It uses 4PCI lanes for data transmission, and that is around 3940 Mbps which is multiple times the speed when only three PCI lanes are used.
Besides, Promax offers dedicated NVMe solutions, ensuring a highly scalable performance as it uses a four-lane pool that can transfer about 25 times more data than SATA equivalents. Promax systems provide the scalability and depth to grow your business with the services that a customer requires not just at present but also in the future. Enterprise storage vendor needs are met with Promax solutions, as it can supercharge your management, collaboration, and post-production processes.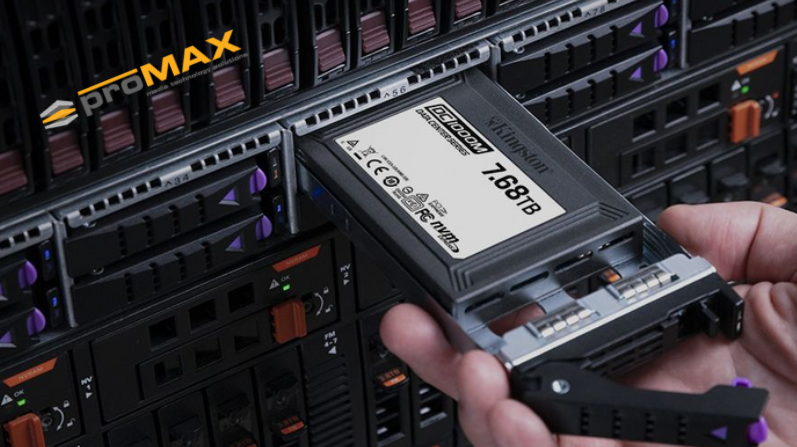 In addition, Promax also offers exclusive options for adding users, performance, storage, and much more. Irrespective of the cost factor, NVM can directly communicate with the primary operating system, along with NVMe is the fastest among all the other similar devices. It is also capable of compatibility across any device and any operating system.

Besides, Promax is a trusted name when it comes to storage. It is used by famous brands globally for their video services, with HBO being one among them. The platform has carved an identity for itself by providing you a customized system after carefully understanding your needs with the help of a dedicated solution architect. The installation process is carried out with professionals and often done remotely without any hassle.

With solution providers like Promax Systems, there is an increase in understanding a standard driver with one consistent set of features. The features are registering the interface of the program, a command set, and feature-wise set definition. This enables a very smooth and seamless transformation by preserving the existing infrastructure elements of the current software.
Conclusion
Although SSD is cheaper, NVM Express is a better option as it has a massive space for storage, low latency, and very high performance, which makes it so high above the SSD range. With Promax, you can avail of a responsive solution for all your storage needs. Even though it is not a cheaper option, the investment is worth it.
Despite their shapes and sizes, video teams need a storage solution for small agencies working on the creative sides to even larger corporations. Government, as well as educational institutions, rely on Promax services for storage needs.
Centralization and collaboration with solutions like Promax can help you a lot when you are in the industry for effectiveness and compatibility. Connect with a ProMAX expert to learn more about the shared solutions it offers to help streamline video editing workflows.
Nathaniel Cooper
As Chief Operating Officer of ProMAX Systems, Nathaniel Cooper, runs ProMAX Systems day to day operations. Cooper has been working with Storage, Backup and Media Management for video and creative professionals since 2001. Cooper has lead the design and deployment of some of the largest media systems in the world including a range of customers from NFL, MLB & NBA teams, US Military operations, and many of the worlds largest PR agencies and consumer brands. Cooper has spent the last 9 years as part of the ProMAX team and specializes in translating complex technical issues and options into easily understandable concepts.