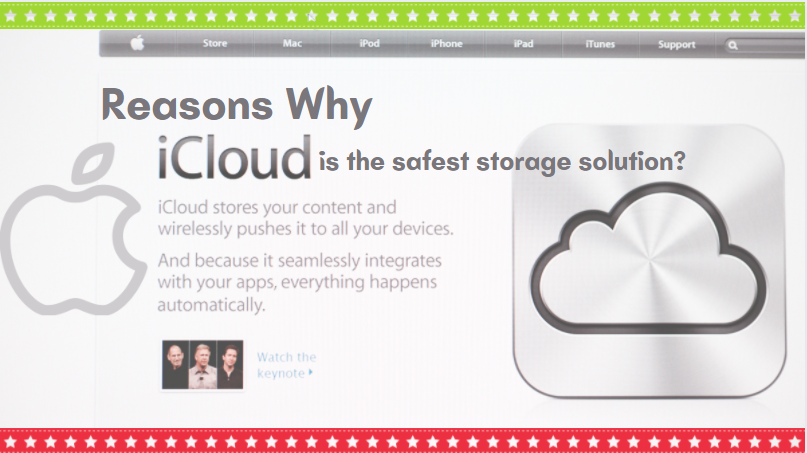 If you need an easily accessible storage solution, there's nothing better than upgrading to cloud storage. There are several third-party service providers like Google, Microsoft, AWS, and more. However, in this blog, we'll be focusing on the video storage of iCloud.
It's an innovative storage solution from Apple Inc., available for macOS, iOS, and Windows PCs. By signing up for an iCloud Drive account, you'll be able to save your files and data on iCloud. Once the data is uploaded, you can access it from any device while ensuring all files are synced in real-time across all your devices.

Although the video storage of iCloud sounds like a near-perfect solution for your needs, it can be pretty tricky to navigate if you're unaware of how the interface works. Besides, you might also be wondering if it is safe to store data in the cloud.

Continue reading this blog to learn about the advantages and drawbacks of iCloud, how it matches up with other storage solutions, and if migrating your data to iCloud is the right decision.
What Is the Video Storage of iCloud?
iCloud video storage is part of Apple's cloud storage solution called iCloud. It allows you to save, store, view, and access photos, videos, files, app data, and more. Not only can you store and organize all of your data, but you can also access them as and when needed using several devices and operating systems, including iOS, macOS, and Windows.
To be clear, iCloud is the core service. There are several parts to iCloud, such as iCloud Drive (launched in 2020), Family Sharing, Keychains, iCloud Storage Plans, iCloud Photo Library, and more.
If you're using an iOS phone, it'll even allow you to create new files and folders using all iCloud-supported apps while enabling you to work on the same file across several apps. The video storage of iCloud can also be accessed via www.icloud.com.
Apple's iCloud is, in fact, an upgraded version of its older online storage solution, MobileMe. The video storage of iCloud comes with several features, enhanced flexibility, and a free subscription for up to 5GB of storage space.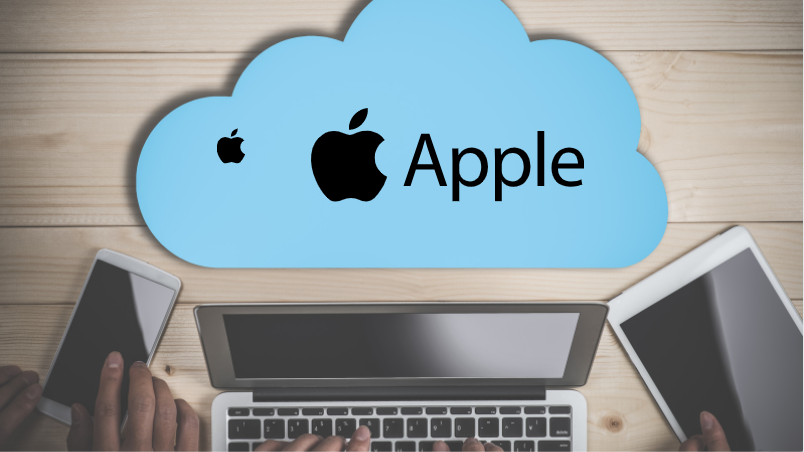 However, one of the most significant advantages of the iCloud service is that it is directly integrated into almost every Apple product, making it the most convenient solution if you're shuffling between iOS phones, Macbooks, and iPads. The apps that you use on your Mac OS X and iPhone can directly connect to your iCloud Drive, automatically storing data, including photo and video galleries, contact lists, and more.
While Windows users can also benefit from limited functionalities of iCloud, Apple customers benefit the most by leveraging additional features and services, including bookmark syncing, web-based file accessibility, real-time editing and sharing, and more. To top it all, you can rest assured that all of your stored data is continually synchronized among all your Apple devices as long as they're connected to the internet.

It can't be denied that cloud services play a critical role in enabling seamless file sharing, real-time collaboration, and increasing productivity and efficiency while lowering overheads—Apple's iCloud packs various features of real-time synchronization across several authorized devices and cloud-based backup.

Listed below are some of the notable benefits of iCloud:

Simple and easy to use.

You don't need additional wires, cables, or other technology.

You can use up to 5GB of storage space for free.

Your stored data is accessible across devices without any geographical restrictions.

It offers real-time synchronization and seamless collaboration features.

iCloud is highly scalable. You can increase the storage space as needed by subscribing to one of several premium plans.

It makes the perfect addition for users who own several Apple products.

Your files are fully secure. Apple has a good reputation for maintaining a secured storage solution.
Like other storage solutions, iCloud also has a few drawbacks, such as:

The web interface can be faster.

The user interface is a bit more individual/family-centric and not business-oriented.

It doesn't allow you to set your own encryption keys.

You won't find many third-party API integrations, as you'll find in Google Drive or Dropbox.
Reasons Why the Video Storage of iCloud Is Safe
The video storage of iCloud is secure, but it isn't invulnerable to attacks. To be honest, no cloud storage technology is fully secure from cyber and digital threats. However, Apple focuses a lot on its security features. It is built with industry-grade security technologies, has strict privacy policies, and offers end-to-end data encryption.

Apple claims that all of the stored data is encrypted, meaning users need a secret key to access any information. It encrypts the data in transit, storing it in encrypted formats within your iCloud Drive while generating secure tokens for authentication. However, for certain sensitive information like iMessages and personally identifiable information (PII), iCloud offers end-to-end encryption.

In some cases, your iCloud data may also be stored using other third-party services such as AWS and Google Cloud. But Apple makes sure that these partners don't have the private keys required to decrypt the data stored in their servers. To benefit from end-to-end encryption, you'll need to turn on two-factor authentication (2FA). Besides, Apple keeps releasing frequent updates to iCloud, ensuring it is ready to keep your data protected from new threats.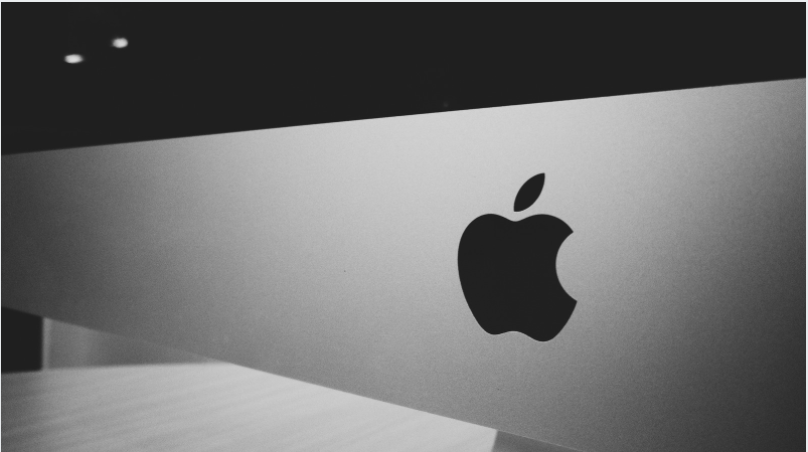 All of your files within the video storage of iCloud are significantly secure than other storage solutions, thanks to features like:
Two-factor authentication (2FA): It adds an extra security layer to ensure that the right person is accessing the stored data. With this security measure, you'll first need to enter your username and password. Then, you'll be required to provide a unique six-digit one-time password/code to verify you're the same person. Once validated, you'll be able to access iCloud.
Encryption: All of the data you upload and store is kept private using encryption keys. None but the user with the correct private key will be able to decrypt the stored files.
Security Tokens: In-built iOs and macOS apps such as Mail, Calendar, Contacts, and more utilize security tokens to grant you login access. With this feature, you can add the devices you use to access iCloud. Once added, you can log in to all verified devices without entering the password.
In addition to the aforementioned security measures, Apple also includes the following:
| | | | |
| --- | --- | --- | --- |
| Data Type | In Transit Encryption | Encryption On Server | Additional Information |
| Browsing history & bookmarks (Safari) | Yes | Yes | 128-bit AES encryption |
| iCloud Drive | Yes | Yes | 128-bit AES encryption |
| Photos, Videos | Yes | Yes | 128-bit AES encryption |
| iCloud.com | Yes | Not Applicable | TLS 1.2 encryption for all sessions |
| iCloud Mail | Yes | No | TLS 1.2 encryption for all mail traffic. Doesn't encrypt data stored on IMAP mail servers. |
That said, it is always a good idea to maintain a backup of your iCloud data in case of any unforeseen circumstances like server breach, cyberattack, or data loss.
How To Store Video On Storage of iCloud?

You can use the video storage of iCloud to check how much storage you have left and add new files to it. To check the available storage of your iCloud, do the following:
O

pen the iCloud app on your device

Click on Settings
Tap on your name
Click on iCloud
You'll be able to see how much storage space is available, how each file is occupying the space, and recommendations for upgrading the plan based on your need. If you wish to store the videos recorded on your device to iCloud, you can either do it manually or activate the iCloud Photo Library feature. Once done, all videos recorded from your phone and those in your phone's internal storage will be automatically saved to iCloud.

If you're trying to store external video files on iCloud, you'll need to use iCloud Drive. However, keep in mind that you'll only get 5GB of free space and have to subscribe to a premium plan for more storage space. So if you deal with high-res videos and raw files, it's a good idea to consider other dedicated large video storage solutions like Promax Systems.

Anyway, getting back to how you can store external videos to iCloud. You'll need to use the iCloud Drive app to do that. The iCloud Drive allows you to organize your video files into folders, name them, tag them, and add colors. Each time you change any of the files, the update is synced almost immediately across your Apple devices.

Here's what you need to do to add videos on iCloud Drive:

Log in to your iCloud account

Locate the iCloud Drive icon and click on it

Drag and drop the video files you wish to add to the Drive or use the upload button
That's it! Your preferred videos are now added to your iCloud storage. And if you didn't already know, iCloud gives you two file-sharing options - (i) share via a link or (ii) add users to the file/folder.
And if you're a Windows user willing to use iCloud, make sure to download the iCloud control panel program. It places new files and folders in the primary folder created for iCloud Drive and syncs them across all other devices.
Factors To Consider Before Saving Videos In iCloud
The ability to store huge files online has benefits and drawbacks. From varied prices to several unique features, you'll need to consider many aspects before you decide to use iCloud. Apple's storage solution primarily focuses on individuals and families and doesn't cater much to the business world.

That said, here are a few things to take into account before you start saving videos on iCloud:
Consider the file size: As I mentioned, you'll only get 5GB of free space. If you need to upload high-resolution videos, you'll soon run out of space. You can opt for the premium plans to increase storage space, but several other options are available at that price or lower.
Accessibility: Keep in mind that iCloud works best for Apple devices. If you plan to use iCloud in an office setting or in a team where most users have Windows devices, investing in iCloud might not be worth it. However, if you own several Apple devices, there's nothing better than iCloud.
Features: iCloud doesn't offer advanced features. It's an essential storage solution, quite similar to Google Drive or Dropbox. If you need advanced features for post-production and real-time collaboration, you would be better off with a dedicated video editing storage solution

.

Price: iCloud charges just $0.99/month for 50GB space, $2.99/mo for 200GB, and $9.99/month for 2TB. Depending on your needs, all of these are cost-effective options.
Finally, assess your storage needs and define how you'll use iCloud for your personal and/or business needs. Compare the features and prices with other service providers and choose one that best fits your needs and budget.
iCloud V/S. Other Storage

Each storage service offers unique features and a variety of subscription plans. There are hundreds of cloud storage solutions to choose from, making it even difficult to find the right one.

To make it easier for you, I've scoured the internet and built this easy to understand table of differences between iCloud and other storage solutions:

| | | | |
| --- | --- | --- | --- |
| Features | iCloud | Dropbox | Google Drive |
| Cost | Cost-efficient plans. You can get 50GB of space at just $0.99/month. The highest tier offers 2TB space for $9.99 per month. | Costly plans. Prices for 1TB can go up as high as $9.99/month, with a limit of 5 users. | Highly economical plans, starting as low as $1.99/month for 100GB. The highest plan offers 10TB space for $99.99/month. |
| Capacity | It offers up to 5GB of free storage. | It offers up to 5GB of free storage. | It offers up to 15GB of free storage space. |
| Subscription | Offers monthly as well as annual subscriptions. | Offers both monthly and annual subscriptions. | Offers yearly and monthly subscriptions. |
| Ease of Use | Extremely easy to use. | Extremely easy to use | Extremely easy to use |
| Accessibility | Can be accessed across all Apple devices and Windows PCs with an additional application. Seamlessly connects all Apple devices and synchronizes data in real-time. | Built by Microsoft, Dropbox app works best on Windows devices. The web version and app can also be used on other operating systems, such as Android, iOS, and Mac. | Offers a web app, built-in Google Chrome OS integration, apps for iOS, Android, Mac, and Windows. It can be easily accessed across devices and operating systems. |
| User Interface | Simple drag-and-drop interface. | Simple and intuitive interface. | Extremely straightforward UI. |
| Security | Uses industry-grade 128-bit AES and end-to-end encryption, 2FA, and security tokens. | Uses 256-bit AES encryption, Secure Socket Layers (SSL), 2FA, Transport Layer Security (TLS), and authenticator apps. | Offers end-to-end encryption using 256-bit AES on all of its storage servers. It also uses TLS to prevent data interception. |
Conclusion
iCloud video storage has quickly become the preferred choice of individuals and businesses to store, share, and access data without any device limitations or geographical constraints. Among hundreds of storage solutions, iCloud stands out as one service that Apple product users can leverage to gain access to unique features.
If you own several Apple products, it is in your best interest to create your iCloud account and access iCloud Drive and other folders to quickly upload, edit, and share your files. But if you're still looking for storage solutions meant for larger files, make sure to check out our blog on must-have features of cloud storage for large video files.
Nathaniel Cooper
As Chief Operating Officer of ProMAX Systems, Nathaniel Cooper, runs ProMAX Systems day to day operations. Cooper has been working with Storage, Backup and Media Management for video and creative professionals since 2001. Cooper has lead the design and deployment of some of the largest media systems in the world including a range of customers from NFL, MLB & NBA teams, US Military operations, and many of the worlds largest PR agencies and consumer brands. Cooper has spent the last 9 years as part of the ProMAX team and specializes in translating complex technical issues and options into easily understandable concepts.