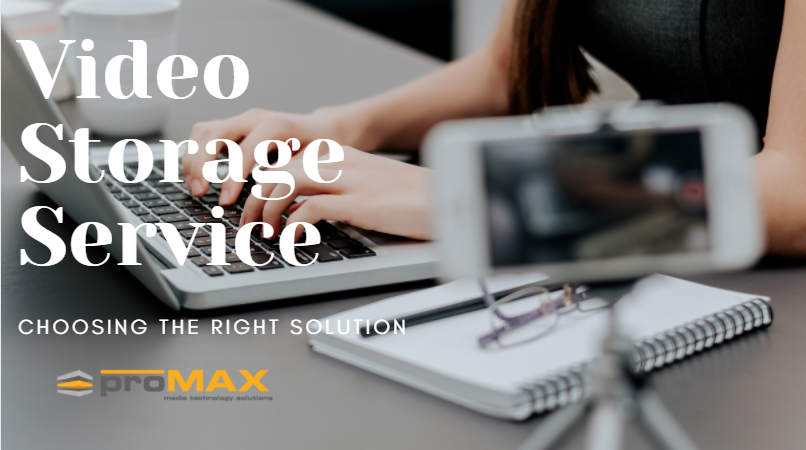 Storage is a true asset to anyone who works with videos, and it is a no-brainer that video services add a lot of value to individuals in the said sector. While the entire world has been switching to the cloud, many people still have concerns about how cloud video storage works and what to expect.

If you are looking to enhance the methods in which video storage services are currently handled, you must know what it exactly is and how it works. To help you get a clearer idea, we have put together all that you need to read.
What is Video Storage?
Video storage primarily refers to how videos are saved, which could be on a physical storage medium or the cloud. Before cloud storage was invented, most individuals and businesses used physical devices and servers to keep their data secured.

While having these tangible physical devices was reassuring, it was not always very durable or efficient. After the cloud came into existence, the entire story was rewritten. Despite all the concerns that had to do with data security, accessibility, and others, the cloud-managed to prevail, and it is only growing ever since.

We can all agree that good storage makes a lot of difference in how a specific business is done, especially computing devices. Cloud empowers businesses and helps the users to store, access conveniently, and use files.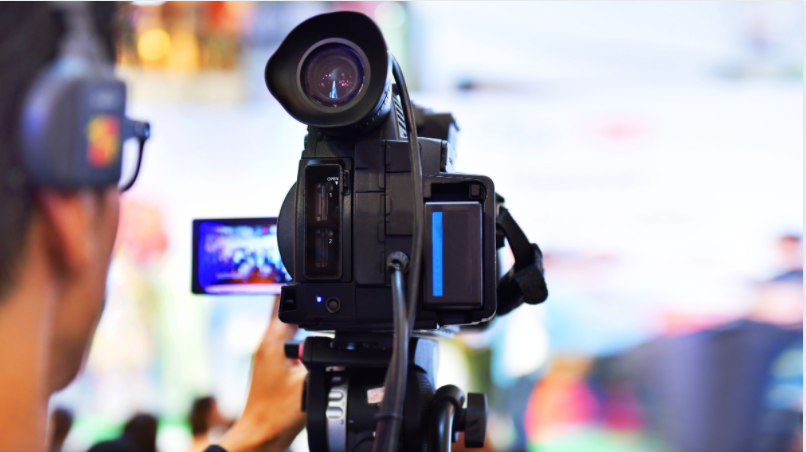 When you put video storage in perspective and retrospect the pros and cons of storing vast amounts of video data, you can easily conclude why cloud video storage service is better than physical methods.

One of the primary pros of storing videos is that you can hold onto these pieces of data forever. Videos, in general, are the results of putting in hard work and creativity, and it is only fair to store them in the right way possible to increase their lifespan. For businesses that make revenue out of these videos, it is needless to say that storage is critical.
If storing videos is nothing but beneficial for a business, you might question why people debate over this. This has to do with the challenges of keeping huge volumes of video data on primary physical sources.

The infrastructure or the medium that facilitates the storage of these large amounts of data can cost a ton, and it might not be easy to maintain them. Since they involve a lot of physical space, it is even harder to implement. With these physical media comes the risk of disasters that can lead to permanent loss of data. A disaster could cost you valuable data, and you will not have a way to recover them.

How Does Cloud Video Storage Work?

Cloud storage helps you store data on an online platform in a digital format, and the said platform is spread over many server locations. The cloud locations, along with the supporting infrastructure, are managed by cloud service providers. If you require one or more of these virtual storage units, you can purchase them and use them to store all your pertinent data or content.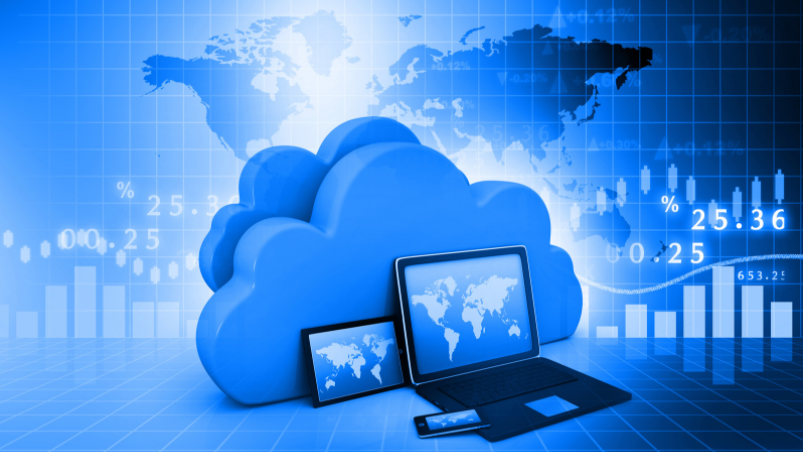 To store a video in the cloud, you will first have to purchase a virtual storage unit to which your video storage provider will give you access. You can upload the data from your device or server to the cloud server, and the said data will be stored in your virtual storage unit.

Once the data is stored in the cloud location, you can access it anywhere, anytime, as long as you have access to the cloud. The best part about this is that you can retrieve data easily from anywhere, and there is more accessibility when it comes to cloud computing, and it improves business agility.

The backup and recovery processes are convenient, and you never have to worry about losing the data. You can have more efficient remote working options, which might help your business grow to a different level.
Common Risk Of Cloud Storage
As most businesses and individuals are adopting cloud storage, there has also been a steady increase in concerns related to security and other risk factors related to cloud storage. Often, organizations need help to understand and assess the changes and data stored in cloud storage.

One significant risk is having gaps in the access control procedure. Most companies have access distributed among different levels to different employees. Activities such as authorization, role-based access to the cloud, review of regular accounts, shutting down the account in case of an individual leaving the organization, and many more such factors have kept the risk factors afloat.

It is essential that unauthorized access is prevented at any cost and thus all the restrictions. So, when the normal control processes cannot be extended to the cloud storage options, it can cause many accounts to be shut down or denied permission.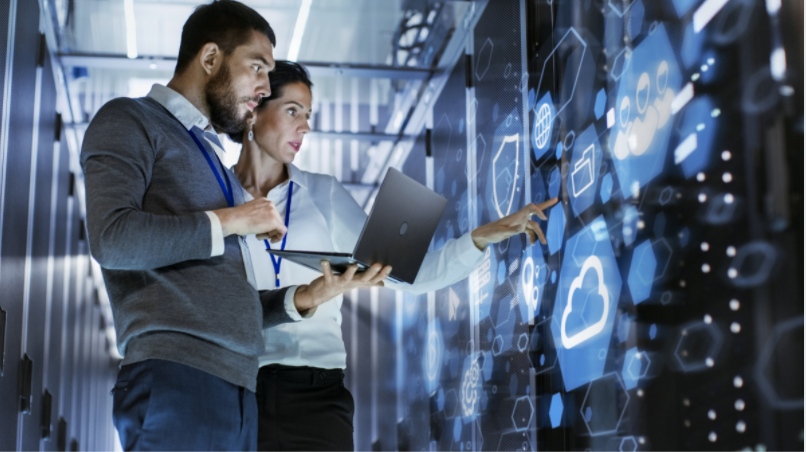 One way is to organize what services are used and add them to the access control process. You can restrict access to your stored data to users who need to work with it.

Authenticating weaknesses is the subsequent risk in the storage area as they transition to cloud storage can cause a gray area around. To overcome this situation, use maximum use of the FAQs available on the company website. The manager and customer sales representative should understand the scope of the problem with configurations and control to live up to customer satisfaction. If the accounts were protected with weak passwords, due to the anytime anywhere access of the data is regularly accessed from different points, it doesn't hold against much.
Many companies are yet to adapt to the cloud storage idea because of the third-party look to the cloud storage and a multi-user-environment in general. Having the data mishandled can be a massive loss to the company unless the whole repository is protected with stronger passwords and file encryption.

Data is always at risk when it comes to factors like employees using their own devices to work. To ensure it is safe, this data should be sent through a secure connection. It can block access to the program metadata from the client's profiles. Compliance and security of the data are of utmost importance. As cloud storage, these are being taken care of with highly effective encryptions and stronger passwords.

Cloud Video storage Vs Cloud Computing
Even though cloud video storage and cloud computing are two resilient features of cloud technology, they both take place in computer systems owned and centrally accessed by other companies. Maintaining, recycling, and handling servers is something that the companies do not have to be responsible for in cloud technology individually.

Cloud storage is simply storing or hosting your data so that it can be accessed online, whereas cloud computing is when you can do things with the data stored. Cloud storage can be considered passive as you can archive and wholly use it to get total value.

Cloud computing generally needs your data to work so that using and transforming your data is carried out very actively, which accounts for most of the high-end computation in your company. On the other hand, Cloud storage holds your data that you keep using as the backup system.

Best Services of Video Storage In 2021
There are several available solutions for services of video storage. Each of these solutions offers different features and pricing tiers. Choosing the right one mostly depends on your business needs and the number of videos you'll be storing. Besides, additional features such as automated backups and such will cost extra money.

That said, here's a quick list of the many options that you can choose from:

Portable Hard Drives: This can either be a solid-state drive (SSD) or a hard-disk drive (HDD). Both of these solutions are cheap, easy to carry, and offer enough space. However, one of the significant downsides of hard drives is their longevity. If you handle large video files or need massive storage space, hard drives aren't the right option for you. But if you have minimal data, it may as well get the job done without costing you an arm and a leg.
RAID: Redundant Array of Independent Disks (RAID) is a type of storage unit consisting of several hard drives connected into a single logical unit. It is excellent for businesses that need larger capacity, optimal data redundancy, higher performance, and reliability.
Servers: Servers are RAIDs but with much larger setups. They are a great option if your business needs advanced storage options and complete control over every functionality. It is usually high-priced and works best for data-centric companies.
LTO: Linear Tape-Open (LTO) offers a high-capacity storage solution. It is fully scalable, allowing you to increase your storage needs as your business demands. These drives are compatible, and the latest generation of LTO technology offers up to 400 MB/s throughput rate.
NAS: Network-attached server (NAS) is a central data storage unit connected to and can be accessed by other authorized devices within a network. These devices included a built-in operating system and a processor to run applications and support file-sharing between authorized users.
SAN – Storage Area Network (SAN) is a high-speed computer network that provides access to consolidated, block-level data storage. This storage system is based on Fibre Channel (FC) technology and utilizes the Fibre Channel Protocol (FCP), thus improving application availability, performance, storage utilization, and data security.
If you're confused after learning about these many options, let me help you with a better idea. Connect with a ProMAX System Expert to know how your video marketing team can access, edit, and save multiple files simultaneously without the need to be physically present in the office.
Services of Video Storage can enhance the workflow of any business, and Promax facilitates the platform that helps in the said process. Storage and media management serve as the two most important pillars in effectively handling video data on the cloud, and Promax Systems aids in effectively doing the same.
On-premises servers, remote servers, seamless integration with the full suite of professional video tools, and other widely used video editing software, asset management, cloud backups, and archives – ProMAX is the most preferred choice of innovative Single Vendor Media Management solution.
Some of the notable benefits of Promax include:
ProMAX Platform provides a highly functional shared storage that can mold itself and cater to your business's storage needs as it grows.

The Media Asset Management options are impeccable, and you can always count on the efficient functionalities to help you get an integrated solution.

You can take care of both performance reliability and scalability factors, and all the functionalities provided cater to the needs of an ideally collaborative team in the best way possible.

You need not worry about compatibility issues between the different pieces of hardware and software, and you can always expect seamless performance.
Conclusion
In conclusion, cloud storage is very effective and highly secure. The accessibility is also great. Some issues that still prevail are the privacy and securing of data from potential threats. But the overall improvement in efficiency is massive considering that the video library of a company keeps increasing.

Besides, your business as a whole will be shifting to greener means by avoiding physical hardware storage, which in turn makes your company more energy-efficient. Thus, one can conclude that a reliable video storage service can positively impact any business that thrives on video data.

Nathaniel Cooper
As Chief Operating Officer of ProMAX Systems, Nathaniel Cooper, runs ProMAX Systems day to day operations. Cooper has been working with Storage, Backup and Media Management for video and creative professionals since 2001. Cooper has lead the design and deployment of some of the largest media systems in the world including a range of customers from NFL, MLB & NBA teams, US Military operations, and many of the worlds largest PR agencies and consumer brands. Cooper has spent the last 9 years as part of the ProMAX team and specializes in translating complex technical issues and options into easily understandable concepts.