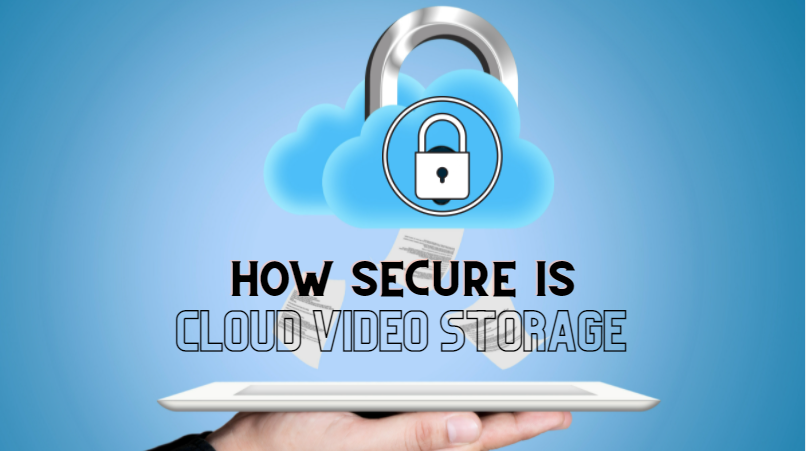 Cloud video storage and storing files in-house has always been a subject of debate for various reasons. The primary reason would be that any business that even remotely involves computers needs a solid storage system in this data-driven era.

The video industry is not an exception to this. Suppose you run a business that involves creating videos, editing, and storing them. In that case, there is no need for us to reiterate the importance of a reliable video storage system, especially on the cloud.

We have put together the significant reasons we vouch for cloud video storage, especially when security is considered.
How Secure Is Your Video Data Storage?
When you have videos as your primary work units, it is pertinent to make sure that they are stored on a reliable platform. Despite the type, size, and other attributes of a video, the storage platform must offer functionalities equally.

Video data is usually found as continuous analog signals. These signals are not readable by a computer in their original form. Hence, these continuous analog signals are converted to digital format for the computer to read and process these videos. This is a non-continuous form with bits of data stored that can be stored on different platforms.

Generally, videos are stored in video file format on a computer system. Most scenarios implement the lossy compression method to save the video with reduced file size. The stored videos are in a coded format, and a video file container holds the essence of the video.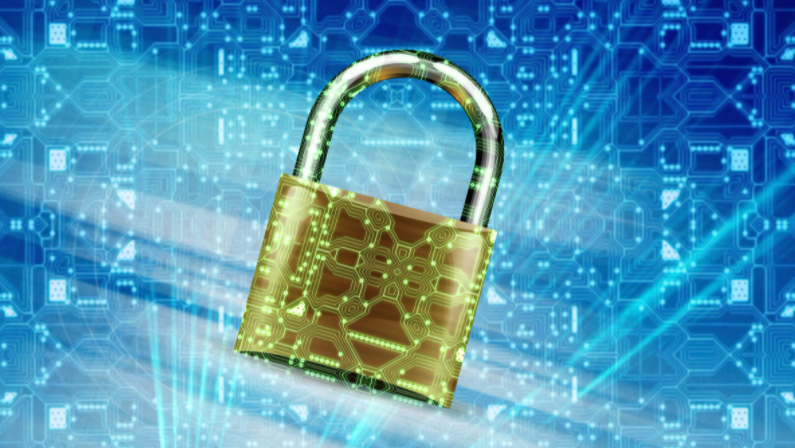 The amount of storage required for a video depends on numerous factors like quality, size, definition, etc. For instance, a high-definition video might need more bandwidth and capacity concerning storage than a low-quality one. Hence the storage platform you choose must provide enough storage space and bandwidth to be effective. It must also support various high-resolution streams at the same time.

Having all these facts established brings to the table the importance of a sustainable, reliable, and efficient video storage system for any business revolving around the industry.

Challenges of Cloud Video Storage
The introduction of cloud storage in the market created a revolution in the video-making industry for various reasons. To understand this better, you might have to go through on-premise and cloud storage. The essential factor that differentiates the two is the location of the data.

On-premise, as the name suggests, means the data is stored locally. Even the software that helps in editing and handling the data is installed locally. The term "locally" can mean either a personal computer or other storage devices. Whereas in the cloud, the software and data are hosted on an external vendor's server over the internet.

Advantages of on-premise:
The most significant advantage of having on-premise storage is that you never have to rely on external factors such as internet connectivity. Thus accessibility is never an issue in this case.
The Total Cost of Ownership is lesser in an on-premise scenario than in the cloud because you only pay once for the user licenses of the software.
You will have complete control over the hardware, software, and data, and there is no third-party component involved. Besides, you will be fully in charge of any system or configuration changes, upgrades, etc.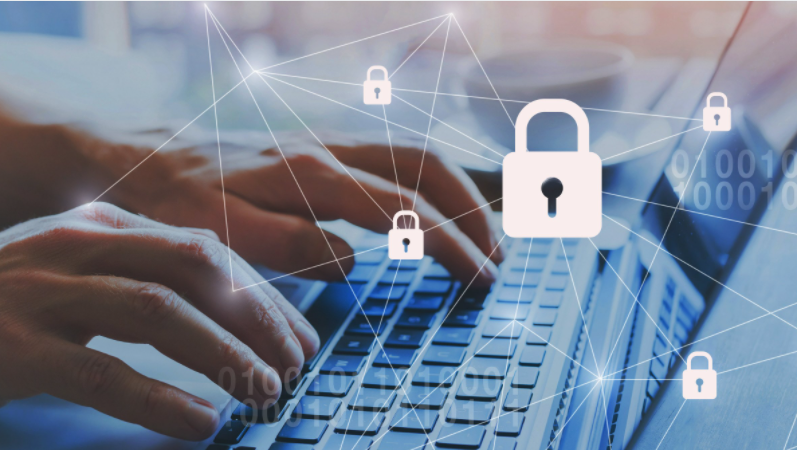 Disadvantages of on-premise:
The initial capital that you are bound to spend is more significant in the case of on-premise storage, as you will be buying a ton of storage hardware. The upfront purchases will cost you, and when combined with the maintenance costs, the sum can be significant.

Implementing an On-premise storage system might take a lot of time because of the set up, server installations, and other processes.

Maintenance plays a crucial role in determining the effectiveness of an on-premise system. It is an added responsibility for you to maintain the software and hardware of the server. You must also handle data backups and disaster recovery to make sure your data doesn't get lost.

Smaller organizations and individual users with less budget can find it challenging to cope with the financial aspects of gaining these technical resources.
In cloud storage, there is more reliability, security, and flexibility and you don't need to worry about maintenance and system updates. Switching to the cloud can save you many initial costs, and you can invest the same in other core business strategies. You will technically have real-time access to the data despite the location or the device you are connecting with.
Cloud Video Storage Vs. Local Video Storage

While discussing the different types of storage and the factors surrounding them, it is essential to consider the following aspects for the discussion:
Flexibility - Cloud storage allows you to store the data from anywhere, which means it is more flexible than an on-premise arrangement.
Reliability - You can rely on the data stored on the cloud more than the data on-premise because there are very few risks related to loss of data and data damage.
Security: Your video data will be more secure on the cloud, as they will not be vulnerable to physical damages. You might have to look into the security features of your cloud service provider before you sign up, as it is the only important factor here.
Accessibility - The cloud allows you to access your data despite the time and location and maximizes accessibility. It also includes features that can help you provide anyone access to the data with almost no hassle.
Cost - The initial cost of setting up is lesser in cloud storage because on-premise storage calls for huge setup costs and hardware investments which can add up to a considerable sum.
Setup - Since on-premise systems are hardware-intensive, it might take more time to set these up than a cloud arrangement.
Capacity - With the increasing need for storage, you might find it challenging to scale your on-premise storage. In comparison, scalability in a cloud system is a lot more feasible and practical as well.
Which Is Right For My Agency?
You cannot define what is right or wrong when choosing between the two types of storage. However, both types have their advantages in specific scenarios. To identify the scenario that works the best for your business, you might have to ask yourself a bunch of questions that revolve around upfront investments, Backup & disaster recovery, update cycles, Security requirements, and so on.

Your agency will have its unique requirements that will determine the type of storage to be used. The best way to nail this is to thoroughly study the needs and goals of your business and make a decision accordingly.

Some of the factors you need to pay keen attention to are software ownership, updates, implementation aspects, investment, tools and functions involved, and Compatibility updates. While the cloud has its obvious set of benefits, you cannot just switch without considering all of these factors as they are interlinked and significantly impact the business.
How can we help your creative team?
Learn how to improve your media management practices, Click below to speak with an expert today
Talk to an Expert Now!
Cloud Service Providers
Many organizations have witnessed improvements in the efficiency of their workflows and processes as they switch to the cloud. There are numerous cloud storage providers out there but finding the one that works for you might take a bit of research.
It would be best to look into factors like reliability, scalability, security, prices, and others before you settle for a cloud storage system.
ProMAX offers one of the best video cloud service platforms out there, and it works well for almost all scenarios discussed above. It facilitates cloud storage in the best way possible, and you cannot deny the scalability and reliable performance. Put simply, ProMAX provides highly functional cloud storage that can cater to all the storage needs and evolves as your business grows.
Conclusion
Having a solid storage system is of prime importance to video businesses, and the cloud can be of great use here. Getting behind your priorities and requirements will help you make the best choice for your business that will help you take your game up a notch.
Retrospection and analysis can help you devise a fool-proof storage system for your videos. If you choose an exemplary cloud service, it will make a remarkable impact on the course of your business.
Need more insights on choosing the proper cloud video storage? Contact A ProMAX Systems expert to get answers to your questions regarding video storage, collaboration, seamless editing, and more.
Nathaniel Cooper
As Chief Operating Officer of ProMAX Systems, Nathaniel Cooper, runs ProMAX Systems day to day operations. Cooper has been working with Storage, Backup and Media Management for video and creative professionals since 2001. Cooper has lead the design and deployment of some of the largest media systems in the world including a range of customers from NFL, MLB & NBA teams, US Military operations, and many of the worlds largest PR agencies and consumer brands. Cooper has spent the last 9 years as part of the ProMAX team and specializes in translating complex technical issues and options into easily understandable concepts.