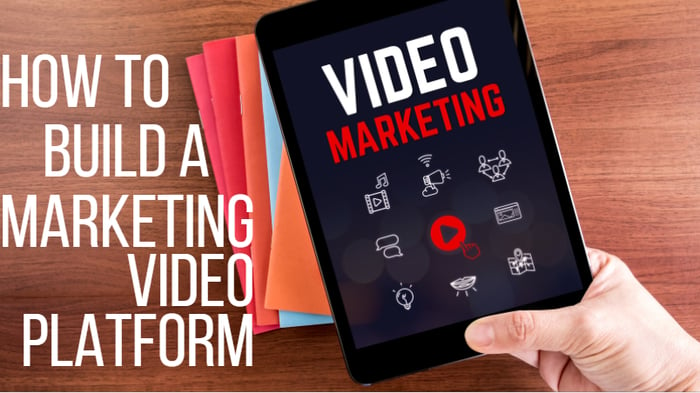 Choosing the right marketing video platform can be the deciding factor between a successful campaign and an average campaign.
Video marketing is evolving into the most effective marketing strategy, and it is no news that videos are taking over the market. While the idea of using videos for promotional purposes is not new, there has been a drastic evolution in how these videos reflect on different platforms. You can no longer confine videos as your one-size-fits-all marketing plan. A few attributes like campaign reach, social strategy, etc., define the overall effectiveness of any marketing video platform.
There is more to video marketing than sophisticated camera equipment, good lighting, and functional editing software. We have put together all that you need to understand this concept better and produce videos that get you what you need.
How To Make A Marketing Video Platform?
Videos are incredibly versatile and can be presented as almost anything. In the context of marketing, the primary purpose of a video is to be the tool that catches the eye of the prospects and presents to them a product or service in almost a charming way. It is commonly misconceived that videos are here to increase engagement, but it is never the case. Analyzing the backend details of these videos can help in prioritizing leads and gaining traction.

Listed below are three of the most critical aspects to take into account when building a marketing video platform:

Video Goals: If you are planning to use video as a marketing tool, there is a specific framework you need to follow. The first and the most primary step is to understand the goals you are trying to pursue and achieve. This is where making your goals measurable and well-defined comes in. It would be best if you banked on factors like measurable goals, clear deadlines, etc., to make sure that your video converts into your expected result.
While attracting views is the most obvious goal, this is just the first step. Any marketing strategy should bring some benefit to the table or must influence your business positively. When you invest a ton of money and time in a video, it will not make sense if it doesn't have a well-defined goal. Getting a huge number of views is an indication that your strategy is working and you are set on the path of achieving your targets, and defining the goals facilitates the process better.

One of the most common video goals is to reach as many unique viewers as possible. You need to note that the total number of views is not the same as the number of unique ideas. These videos are generally targeted to a specific audience group but instead focused on just the number of views.

Contrary to the previous type, some videos might be targeted towards a specific segment of people. There is a need to use advanced tools for video analytics that help you categorize your audience based on age, geolocation, gender, and other factors in these scenarios. Based on the nature of the product or service you are promoting, these factors can be gathered to form specific target groups.

Some video marketing campaigns focus on inspiring or instilling viewer loyalty. This can be defined by the number of people who return to watch the videos again. You have to create content that resonates with these repeat audiences to benefit from this scenario. Improving viewer loyalty can have long-term effects on the establishment of your brand.

Promoting viewer engagement is pertinent to reap the more profound benefits of video marketing. For instance, if the viewers of your content on social media platforms like Facebook, Youtube, etc., like your videos, leave comments, your viewer engagement is on-point. Interacting with the audience or social engagement is very important for building trust and creating awareness.

Increasing social media reach encourages more prospective and loyal viewers to view your videos. When you share a video on a social platform, it is manually done by someone who feels that the content will be relevant or valuable to the person they share it with. Hence, there is more relevance here than in any other scenario. It is a no-brainer that people trust and prefer recommendations rather than what they find randomly by chance.

Generating clicks takes your video marketing to the next level. If your viewers find your content appealing, they might click on the links you have incorporated in these videos. These links generally point to a business website or a specific part of it. You need to pay attention to the relevance of the links pointing to, which will get you closer to a more prospective audience.

When you provide links on the video, it might also be targeted towards receiving sign-up requests. Almost every website out there tries to get its audience to sign up for automated emails and events. If you get more sign-ups from your videos, it indicates that you have done an excellent job attracting the audience's right block.

The ultimate goal of any marketing strategy is to produce sales and generate revenue. If you promote a store that sells online, it is effortless to determine precisely how a deal got converted. It is easy to tell what brought the audience to your store and got the sale converted. This might not be the case if you do not have an online selling platform and you need to get the information from your customers manually.
It might be tricky to define your exact video marketing goals, and it is normal if you are new to the stream. It is not possible to define goals that will stay intact throughout your marketing course. Goals might shift every step of your way and will work your way towards more realistic ones. It might take at least 3 to 6 months to get a hold of what kinds of goals to set.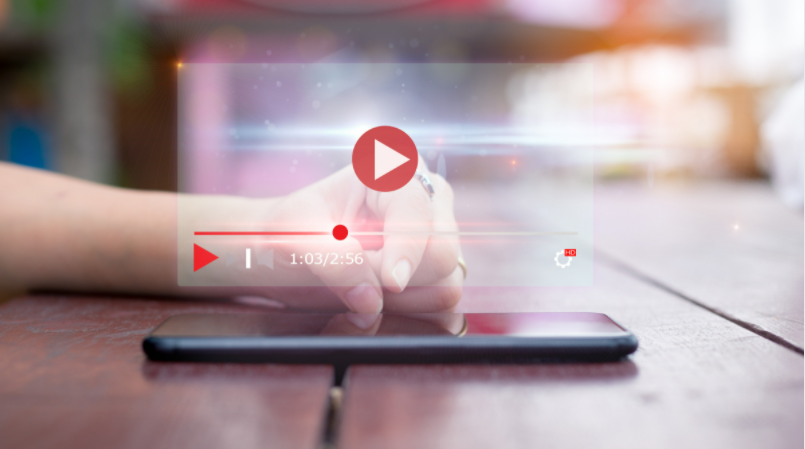 Target Audience: The buyer persona is a major stakeholder in your video marketing strategy. In other words, you need to define your audience by understanding their needs and expectations, especially from your videos. Every aspect of your video, counting the script, theme, visuals, etc., should communicate to your buyer persona in the way you want them to. You must also focus on queries, pain points, and calls to action and make them relevant to the kind of audience you are targeting.
Tell Your Story

: It is easy to ignore the fact that both written content and video content go by the same rules on marketing grounds. Both of these are focused on value addition to the customers, and there is a thin line between a persuasive marketing campaign and an annoying one. If you make your video content look like a sales pitch, it will only throw off your audience
Focus on narrating a story that defines your brand and what you believe in. Building your video around such stories will get you more engagement and impact your campaign positively. You must invest time and money in customer research as it brings their expectations to your table. Focusing on the story and human emotion can be a great way to make your brand feel closer and familiar to your prospects.
How Can You Attract Viewers To Your Marketing Platform?
Content marketing is constantly evolving, and there is no one right way to run a successful campaign. Video is arguably more efficient than most other strategies out there, and putting this to the proper use involves making videos that attract viewers.

Commercial Briefing: As the name suggests, a retail briefing is more of a description of the promoted business in a specific video. It would not make sense for people to watch a promotional video and not know the company or industry being promoted.
Social Content: Making your videos more socially relevant will help get better reach, which will also lead to more shares on social media. It would help if you researched ways to make the content of your video more socially relevant and incorporate it right from the start.
Content Explanation: Clarity is vital when it comes to video marketing. Having vague clips can make your video look edgy, but confusing the audience this way will only repel them away from the core objective.
What Types Of Video Should You Make For Your Marketing Platform?

There are tons of variations of videos on the internet, and only those with specific attributes gain traction. Again, the type of video you choose must reflect what you are promoting. In the case of a new product, demonstration videos do the perfect job. Video descriptions are compelling, and they also lead to better viewer retention. It is also proven that people are more likely to buy a product or service after watching a demonstrative video.

Most of the video content that goes viral on social media is not lengthy. You will come across demonstration videos that use hyper-lapse to increase the pace so that the viewers are not bored. The key here is to present as much information as possible in a short span. Most people have attention spans of less than 3 minutes for videos of this sort, making length content of no use.

Grabbing the viewer's attention on the right note and holding that attention for a reasonable time will help you run a successful video marketing campaign. Most of your viewers tend to lose interest after the first 30 seconds of the video, and you need to engage them within that time. Piquing the viewer's interest is our primary agenda, and time is of the essence here.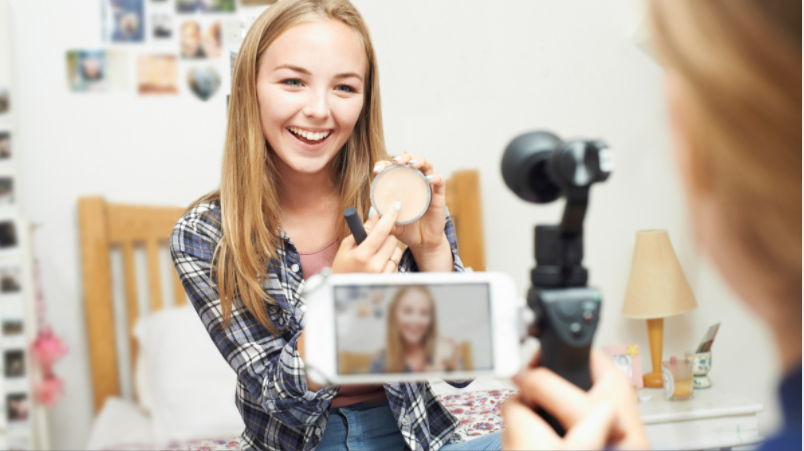 As cliche as this sounds, try and avoid being boring. If you associate a very dull video with your brand and release it to the internet, it will cause more harm than good. You can bring out your aesthetic creativity, humor, and wit here to create intriguing visuals that will not leave you yawning. The type of mood you engage your users in will define the kind of results you get, and leaving them bored is not an option. You will come across several videos daily, and only a couple of them will get you engaged. Despite being well scripted and produced, some videos lack jazz and fail to meet the targets.

While it is not practical for small businesses to invest in ultra-professional videos because of budget constraints and other reasons, there is still room for quality content. The essence of the video matters more than anything else. Do not fill yourself with despair if you don't have a huge budget.

Good videos are always associated with expensive video equipment, and it is very misleading. There are a plethora of factors that define a video other than its quality. The quality even goes unnoticed in most cases. It is not the most important thing when it comes to video marketing. Videos put more people off without proper explanation than the ones of poor quality.
Conclusion
Video marketing is dominating the social space, and it is about time we catch up. Videos that show the authentic selves of brands are more likely to bring in promising audiences and aid in growth. If you are starting with video marketing, you must consider investing in some essential filming equipment and a functional post-production tool such as NextFrame by ProMAX, to begin with.
With the help of NextFrame, you can have all your prerequisites sorted, and you can produce high-quality video content that helps you meet your marketing needs. Despite the type of video, ranging from product promos to testimonials, you create everything in the most seamless manner.
Putting it simply, this application can cover all the aspects of a video marketing campaign. Right from capturing videos with high-resolution with a phone, uploading the raw footage to a desktop for editing, scheduling deliverables, integrating third-party tools, and finally, storing files on the cloud, you will be able to do it all.
Finally, bear in mind that the post-production part is more important than the raw footage, and it is best to focus on putting things together after you capture your clips. This way, you can eliminate the stress of getting the perfect clippings in the first place.
How can we help your creative team?
Learn how to improve your media management practices, Click below to speak with an expert today
Talk to an Expert Now!
Nathaniel Cooper
As Chief Operating Officer of ProMAX Systems, Nathaniel Cooper, runs ProMAX Systems day to day operations. Cooper has been working with Storage, Backup and Media Management for video and creative professionals since 2001. Cooper has lead the design and deployment of some of the largest media systems in the world including a range of customers from NFL, MLB & NBA teams, US Military operations, and many of the worlds largest PR agencies and consumer brands. Cooper has spent the last 9 years as part of the ProMAX team and specializes in translating complex technical issues and options into easily understandable concepts.