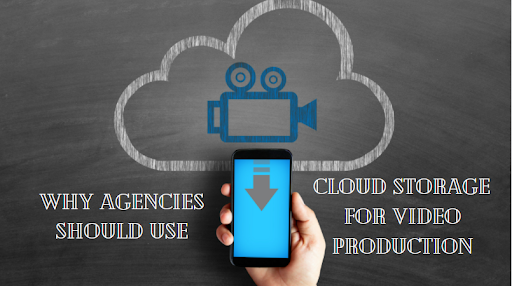 If you are into video creation, you would know that there is a constant quest for a reliable, efficient, and convenient method to post-produce, edit and store your footage and videos. As crucial as this is, there are so many debates around the topic as well.

While there are varied opinions, cloud storage for video production is probably the best option. Not only can you access your stored videos anytime, but you'll also be able to edit and organize them on the go.

So should you be migrating your video production unit to the cloud?

Here we have put together some reasons why we think video businesses must use cloud storage for video production and never look back.
Why Is Cloud Storage a Great Idea For Video Production?

Over the past couple of years, businesses of all industries have steadily moved away from storing files in local devices and systems to storing them on the cloud. This statement holds well for processing data too. There must be a good reason why we no longer provide as much importance to hard drives as we used to in the past.

After introducing cloud systems, which is considered one of the best computing inventions of the era, the way we interact with data and store them has changed a lot. This technology has a great impact on all businesses that use computers too, mainly because of the following factors:

Data volume is constantly increasing

Customer preferences are changing according to changing digital climate

Employees are trying to adapt to the latest technologies for getting the work done faster and more efficiently.
The world around us is evolving, and it only makes sense to adapt to know what technology is hot in any domain and adjust to it for good. To understand the benefits of using cloud storage better, you might have to look into how this solution fits all the problems you face as a video production company.

What Are The Difficulties In Saving Files In A Physical Drive?
Local storage involves saving digital data or information on a physical device or drive that facilitates the same. Some commonly used storage devices include Hard Disc Drives, Solid State Drives, and other external storage devices.

Using Physical drives has its advantages, including:

It is easy to access data that is stored on a local device. The uploading and downloading processes happen a lot faster than in that of a cloud platform.

Considering security controls, you will have the advantage of choosing how you want the data to be stored, who can access the content, and there will be complete control over the security protocols.
While the advantages have a nice ring to them, the difficulties of using a physical drive for storage make it undeniable for us to vouch for the cloud.

No room for collaboration: Since storing on physical platforms has geographical restrictions, and it can be quite difficult to find space for comprehensive collaboration. It is also quite tedious to share the work with clients or other team members.
Higher infrastructure costs: The infrastructure needed to store large amounts of data physically can cost a lot more than cloud platforms, and they take up a lot of physical space too.
No Recovery Process: An on-site disaster can cost you valuable data, and there will be no way to recover them. The risk involved is higher, and it can be difficult and costly to retrieve any lost data in case of a software crash or physical damage.
Manual Processes: The uploading and backing up processes cannot be automated and needs manual intervention.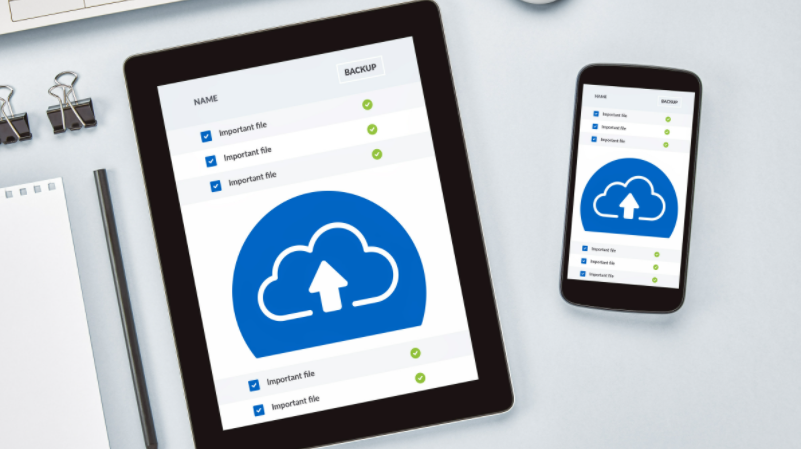 How Cloud Storage For Video Production Helps Businesses?
The advantages of moving your video production process to the cloud are more promising than ever. In particular, incorporating the cloud facilitates a lot of progressive practices in the video industry. Besides, cloud software can help centralize your files on the web, making the process easier and more effective.

Cost Advantage: A cloud-hosted storage space is surprisingly cheaper than using physical storage devices for the same processes. Cloud storage platforms come at affordable rates when you consider the price of buying and maintaining physical drives. Some service providers even allow free storage to some extent. Having cloud storage for video production will save you money and will optimize your work as well. After you back up all your data to the cloud, you are set to go anywhere and access the data with just one login.
Maintenance Fee: Maintaining physical drives can be a real pain. Imagine having to label hundreds of drives and organizing them. Besides, these devices need to be constantly verified for physical damages if you do not want to lose all your data.
Security: There is always room for unforeseen accidents and damages in physical storage, which puts your precious data at constant risk. Moving your data to the cloud can be very beneficial as your data is always secure.
Mobility: As mentioned earlier, having data on the cloud allows you to access it from anywhere, anytime, which opens up the space for more mobility.
Scalable Storage: As your business expands, your storage systems must also evolve. Scalability is a pertinent factor that tells you how efficient a storage system is, and cloud storage is second to none if you consider the scalability factor.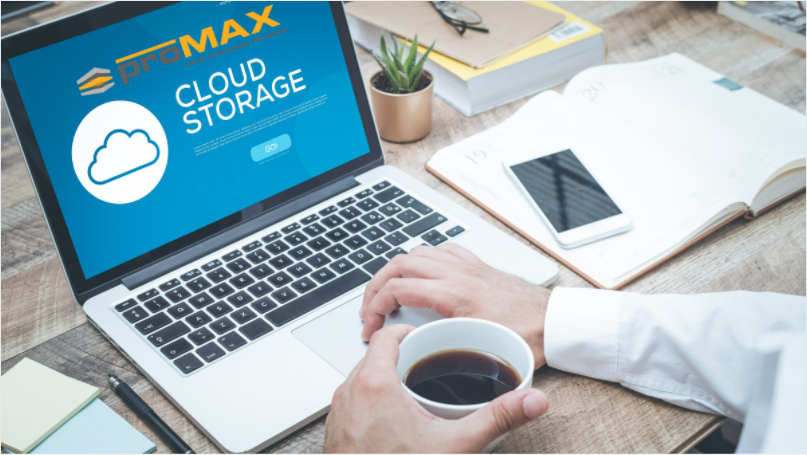 What are the Factors of Good Cloud Storage You Should Look for?
Cloud systems have considerable benefits to businesses, but choosing the right one for you can be quite a task. There are multiple factors to contemplate before deciding on the cloud service that will work best for your company, including:
Recovery Policies: Disaster recovery policies play a significant role in setting the cloud apart from other physical storage means. This process involves taking regular backups, having an alternative site on standby to switch business operations to, and reserving equipment for replacing if anything fails or damages.
There are better recovery policies in Cloud services than in physical storage as the data is stored in a remote location with proper backups.
The automatic backup services offered by the cloud and the ability to sync any local data to your cloud in almost no time ensure that your backups are up-to-date and you can recover the data anytime. Most cloud providers have their proprietary disaster recovery policies, like multiple backup servers, for ensuring security during failure.
Data Security: Organizations have a legal responsibility to ensure the data they store is always safe and secure. This makes it essential to make sure that Data on the cloud is not vulnerable to any security issues.



There have been instances of data leaks from cloud platforms, and it has led cloud service providers to buckle up and adapt a ton of measures to protect data. Some of the strategies used include:

Multi-factor authentication

Encryption of personal data.

Regular secure backups

System & network monitoring

Physical access security
It is also essential to consider the physical location of data storage. If you find that your data is stored in a country without proper data protection laws, you might have to switch service providers.
Device Compatibility: Compatibility is defined by how the cloud service can work with your current hardware, software, and data. It is essential to ensure that the cloud service proves to be compatible with the systems that are already in place so that the process doesn't end up counter-productive.
Generally, you can access cloud services using your web browser. This method can be platform-independent, but the interface might not constantly be optimized for the type of device you are using.
For instance, if you are accessing the Data on a mobile screen, there might be compatibility issues. Besides, the applications offered by cloud providers might not be available for all the operating systems. All these factors can limit the benefits of the cloud to a severe extent. Hence, it is essential to study prospective cloud storage as much as you can for avoiding incompatibilities.
Getting data Up and Running Quickly: Cloud service designs cater to quicker implementation than a local server. There is no need to buy or configure the hardware as all of this is done by the service providers.
Many cloud services provide ways to move the applications of a business to the cloud and facilitate automatic syncing between the cloud and the local storage. You can imagine the amount of time this will save for your organization.
Besides, if you face troubles while using the system, your cloud service providers will offer you the necessary support to help you learn the software and correct any issues that you are facing.
Performance: Cloud storage involves computing and processing that take place on remote servers, which can cause issues like lags. For instance, while saving a file, the wait time will increase as the file gets uploaded to the cloud server. You need to factor in some performance variables before implementing cloud technology in your business.
Responsiveness – when you access the website that provides cloud services, you might expect the page to load in a few seconds. If the response time is high, it might be frustrating to work with. The responsiveness factor plays a pertinent role in defining work efficiency in a cloud environment, and it must be considered a primary performance factor.
Complexity – Complex tasks might require more processing than simple ones, and there will be a performance lag if you are processing complex files on the cloud. This issue could occur if you are running many tasks all at once. So, it is essential to be aware of your processes and how much time your cloud service might take.
Devices and Connectivity – In most cases, local devices have little to no impact on cloud service performances. However, connection speeds might affect the performance. It is not practical to use poor network connectivity and expect your cloud to have pristine performance. Investing in a reliable internet connection is an essential aspect of using the cloud.
Data Compliance: Choose a cloud architecture framework that will assist you in meeting regulatory requirements specific to your business and company. If you are required to comply with GDPR, SOC 2, PCI DSS, HIPAA, or another system, make sure you understand what it will take to achieve compliance once your applications and data are housed in a cloud data warehouse.
Pricing Structure: Examine the pricing structure of each provider carefully. Some vendors charge a monthly subscription fee, while others charge a one-time, flat fee that usually lasts the entire year unless you renew it, while some offer you limited storage at no cost. Determine which pricing strategy works better for your business until you understand how a provider charges their clients.
How can we help your creative team?
Learn how to improve your media management practices, Click below to speak with an expert today
Talk to an Expert Now!
Where to Find The Best Cloud Storage Provider that Every Business Needs?
Now that we have established the importance of cloud storage for video production, it would only be logical to find the best solution out there for your business. Ever since it was introduced to the market, ProMax Systems has attracted a great deal of attention and interest because of its impeccable capabilities. It assists in storing data in the cloud, accessing the data, and adding more data after establishing syncing the local and the cloud.
Other notable features include:
A highly functional platform that allows both cloud and local storage to be accessed in the same interface

User-friendly Ux that is similar to the typical folder structure for ease of access and familiarity

Indexing of all the elements on the local storage facilitating easy searching and accessibility

High scalability and expansion capability for serving business process seamlessly

Super flexible cloud premise that can cater to all your needs

Top-notch performance reliability and standards
Conclusion
It is close to impossible to deny the benefits of the cloud and the improvement of performance factors due to cloud implementation. Mainly in the video-making industry that calls for a collaborative environment, cloud storage has proven highly beneficial.

Before blindly jumping into cloud video editing, one must be sure that it is not one-for-all. Taking the pros and cons into your research will facilitate a clear understanding of the requirements and help you arrive at the perfect decision.


Nathaniel Cooper
As Chief Operating Officer of ProMAX Systems, Nathaniel Cooper, runs ProMAX Systems day to day operations. Cooper has been working with Storage, Backup and Media Management for video and creative professionals since 2001. Cooper has lead the design and deployment of some of the largest media systems in the world including a range of customers from NFL, MLB & NBA teams, US Military operations, and many of the worlds largest PR agencies and consumer brands. Cooper has spent the last 9 years as part of the ProMAX team and specializes in translating complex technical issues and options into easily understandable concepts.