Collaboration is undoubtedly one of the primary factors leading to success in most businesses, especially the video industry. In fact, the entire video marketing industry relies on shared storage, with more and more teams opting for cloud storage over other storage solutions.

In a creative environment, facilitating teamwork and ease of access can make things a lot better and eventually lead to rapid growth. Of course, we all know that shared storage aids in improving both these factors, but there is so much more to this technology than we see peripherally.

So let us have a look into the most important reasons why your video team must adapt to shared storage.
What Is Shared Storage For A Video Team?
Since video editing became digital, people started storing media files on hard disk drives. This was a significant part of the revolution as the industry shifted from passing around videotapes to using hard drives that were mainly attached to the computer.

Shared storage in the context of hard disks involves centralizing these devices to be accessed, used, and worked on by various team members simultaneously.

Presently, Shared Storage has evolved a lot and has been customized for video teams to collaborate with an array of software while allowing multiple people to work on the same content. Storage is moving towards a more independent stream, and the impact of the operating system on storage is becoming less significant along the way.

We have multiple shared storage options to choose from, but you need to work through your workflow and connectivity if you want to make a wise decision. Putting this into perspective, there are various factors like security, multiple file format delivery, review functionality, archive, etc., that play a significant part in determining what you should expect from a storage system.

We will help you break down the options available to make the process easier and more effective

NAS Storage: NAS is known as the single storage device which transfers files over Ethernet. This storage medium is known for its simplicity, ease of usage, and inexpensiveness.
SAN Storage: SAN storage is a network of various devices which are coupled. This medium works with block-based data and is on the pricier end of the spectrum. Besides, a SAN network could be hard to set up and maintain. The main advantage of using this medium is that it improves the accessibility of shared storage devices.

Archive Storage:

If you are looking for a more long-lasting and reliable storage medium, archive storage is your best bet. Some of the commonly used mediums of this type are Cloud storage and LTO.
When you plan to determine the best option for collaborative video storage for your business, the following are the factors you need to look into:
The workflow of the video editing software used by your production team.

Scope of sharing media files between two or more software packages

Nature of the editing tools involved

Standard video format you work with

Quality requirements of the deliverables

The volume of storage required

Level or degree of data redundancy that is sought after

System redundancy and relevant constraints
Reasons To Move To Shared Storage

One of the most important things that are expected from any storage system is that it has to function independently and using shared storage adds value to this factor. You can be just beginning your career in the video industry, or you could be a seasoned professional working for a corporate company; shared storage will make things a lot better for you than you might perceive.

You won't have to pay heaps of money - I can state that using shared storage will save you a lot of money, but you wouldn't necessarily believe it until I put it into the perspective of a real-time scenario. If you have a team of 4 working on a video simultaneously, you might have to invest big bucks in purchasing substantial hardware for duplicating the video content without shared storage. Besides, you must buy many hard disk drives amounting to thousands of dollars. In this case, the team members will have to wait for the files to be copied and transferred. If you have shared storage in the picture, the same team can get the work done efficiently by investing in the shared storage space.
You can collaborate better - With shared storage, you will have a lot more time in your hand than in the case of a traditional storage medium. Hence, there will be increased team efficiency and more seamless collaborations. You cannot wholly quantify this point like the ones before, but having a collaborative environment is pertinent to better content. These collaborations can happen within the same team or between two or more teams. Either way, this process would be complicated with traditional storage. When you have shared storage, all the issues associated with file size, bandwidth, and networking are thrown out the window, and there is more room for accommodating productive business processes.
You will save time - Any given video team with 4 to 6 people working on high-quality videos spends around 25 hours a month waiting for the whole of their files to be copied. As much as this seems like an exaggeration, this number is honestly on the lower end than most practical scenarios. If you take into the scene the time taken for relinking, backing up, and other related processes, you will end up with a whopping 50 hours. This number will only double and quadruple as we move to 4K or 8k video footage. Having shared storage will ensure that all these wasted hours are put to actual use and not whiled away.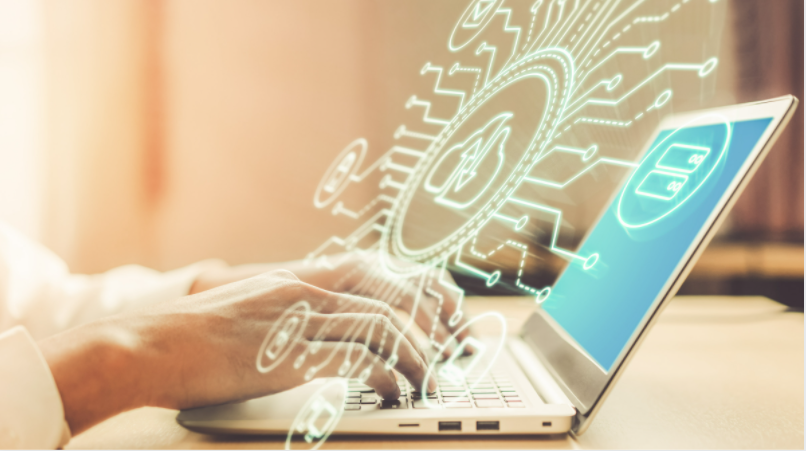 Archiving has never been easier - If you produce creative content every day, storing it is as important as creating. The value of even a small clip is high since you can reuse it for various purposes. It is pertinent to have a solid archival system to put your content to store, and the traditional means is not the way to go. You will end up spending lots of money on devices and space, which is not the case with shared storage. You can have all your archived content at a second's access time, and there is no need to whine about physical spaces.
There is no need for relinking - Relinking is one of the most annoying processes every video editor has to go through. With shared storage, you never have to think about relinking ever again. If that doesn't seal the deal for you, nothing will.
Better quality deliverables -

Most people associate the improvement of the quality of their deliverables with the workflow of a company or team. While this can be true to some extent, there is no way to make better deliverables without an excellent storage solution. If you shift your data to shared storage, there are no limitations on various factors like storage capacity, accessibility, etc., and you will eventually start producing higher-quality content.
Shared Video Films And Video Solutions
We have established how shared storage is better for your business with the following points:
Better cost-effectivity

Better management of team infrastructure

Increased efficiency in collaborative workflows.

Improved scalability and growth

Faster completion of tasks

Better team dynamic

Improved quality of deliverables

Better efficiency in archiving
While you know shared storage is better for you, making it fit your scenario and optimizing it for the same can be pretty tricky. For some production scenarios, one copy of the media files with sharing options is required, while other scenarios might demand more.

You can find video storage systems with media management tools that serve these purposes. Some of the most sought after tools and features in this array include:

Integrated editing panels

Tools for annotating, adding sub-clip, and sequencing media.

Workflows that include review and approval processes

Automated rendering and metadata tagging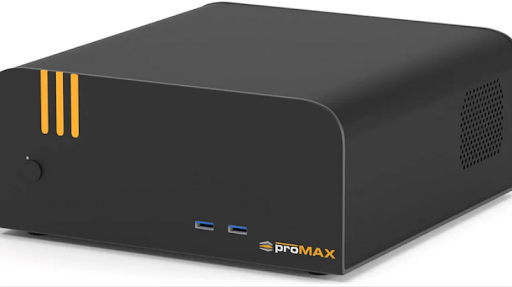 While all these features cannot be part of traditional storage media, shared storage can accommodate them well. Several shared storage solutions are available in the market, but ProMAX Systems is one of those rare service providers that offers everything for video collaboration.
The platform has a range of shared storage solutions that you can choose from, making it extremely easy to manage your media files. Besides, ProMAX Platform seamlessly integrates with the full suite of Adobe professional video tools and other widely used video editing software, allowing your team to have a collaborative workflow no matter which tools you use.

Instead of passing sizable hard disk drives from editor to editor, ProMAX Platform can give your entire editorial team access to the files they need when they need them. For remote editors, ProMAX MediaHub turns your home office into an extension of your storage network enabling collaboration in real-time.

Conclusion
Every business is unique with customized needs and wants, and it wouldn't make sense to try and fit them inside the same workflow bubble. This statement holds for the storage systems that are implemented as well.

While you cannot look away from the benefits of using shared storage, it would be useless if the solution you choose has nothing to do with the business processes involved. Having a clear-cut understanding of the process will lead you to the right shared storage solution without a doubt.