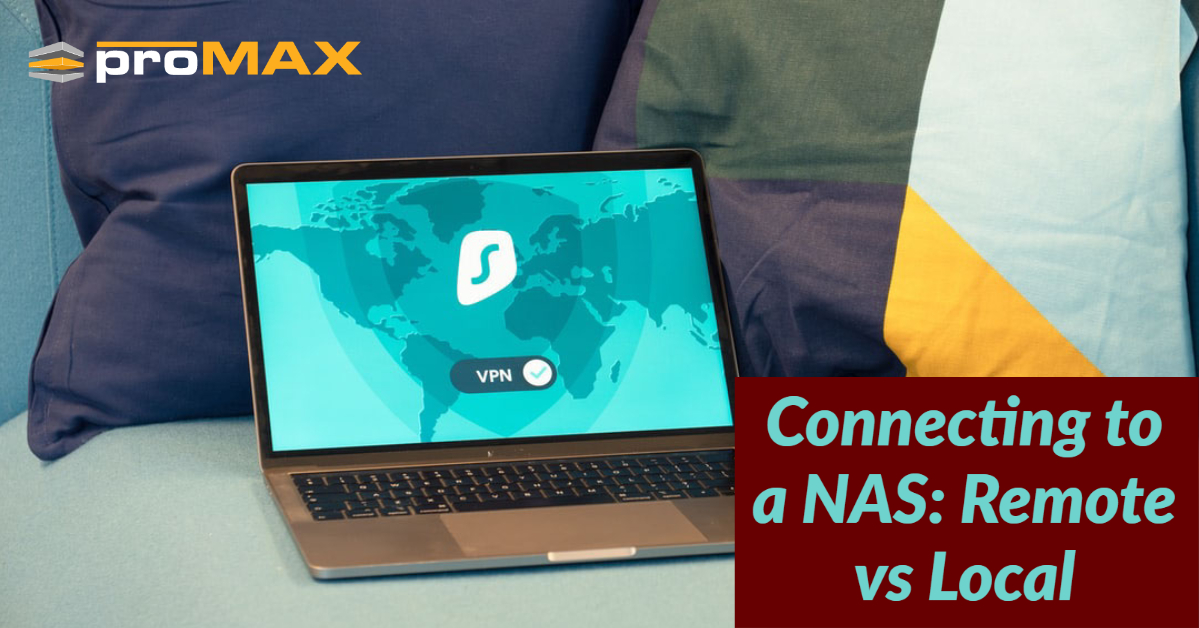 Many professional videos and even some amateur videos include rich visual graphics that take the production to the next level. To achieve these amazing visual effects there needs to powerful motion graphics software that is capable of creating 2-d and 3-D visual graphics.
Motion graphic software can do many different things, from creating magical worlds or making a small group of people appear as a massive army stretched across a battlefield. Some of the best motion graphics software include Adobe's After Effects, Autodesk Maya and Apple Motion. These high end video graphics software give creatives all the power they need to take their professional video projects above and beyond.
Animated movies and many modern films are loaded with video graphic effects that require long rendering times. To manage these rendering tasks, editors need the best motion graphics software available and a video editing workstation with a powerful CPU and GPU are recommended.
Below are several of the top video graphics software options available to professional video editors as well as amateur video editors today. We will compare these based on the features they have as well as cost for a one year license.
After Effects by Adobe: You Can Make Movies
A computer enhanced with After Effects software lets a video editor create any cinematic daydream imaginable. Let fly an animated sequence about a force of drones on an attack or a line of cows in a field. What you see in your mind, you can put on a screen with After Effects.
The editing process is called compositing and it has radically changed movies. Once the shooting scenes are completed, After Effects and similar editing programs are used to add extra characters, buildings large and small, or even sudden hurricane weather. Videos and video games also become more compelling with After Effects.
Professional editors aren't the only market for the software. Its low cost to is appealing to anyone seeking to learn how to make their own effects, improve a vacation video, produce an alien invasion movie, or pursue any other cinematic daydream.
New features to After Effect include:
Making and Refining Shapes. Imagine a flotella of brightly colored, oversized rubber balls being swept in a stream of rapids.

Playback Faster Than Ever. Playback for previews is greatly improved with a new GPU-accelerated display system core.

Upgraded 3D Visuals. There are tools for building a movie or a scene with this software

Make Unwanted Elements Disappear. When editing a video, it's common for an editor to spot some unwanted object. With the Contain-Aware Fill tool, whatever the trouble spot is, it can be easily removed.
Go to https://www.adobe.com/products/aftereffects.html. Scroll down until you see a subject title: "See What New Can Do." Below the title are four windows. The fourth window shows a video of a bicycle rider and a car going down a country road. See how easily the car disappears.
Adobe offers After Effects for $20.99 a month as part of the Adobe Creative Cloud.
NUKE by Foundry: Dive Deep in Imagination
When seasoned editors finalize scenes for video games or superhero movies, many pros rely on a sophisticated computer software called NUKE, a product of a British company called Foundry. Among NUKE's A-list of clients are Walt Disney Animation Studios, Dream Work Animation, Sony Pictures Imageworks, Industrial Light & Magic, and others.
Equipped with over 200 creative nodes, NUKE delivers precisely what you want and need for adding deep layers of visuals to motion pictures. Editors may use the power of NUKE when correcting an actress's wind-blown hair or creating an animate dreindeer to appear in a wilderness shot. No living reindeer could give such a performance.
Some facets of NUKE's capabilities include:
Deep Image Compositing Tools. Add gleam and glimmer to your finished project with images that display multi-opacity, lively colors, and camera-relative depth.





Plenty of Cameras. With NUKE, you can choose the camera you prefer. The program supports several camera streams at once, including 2D and 3D.




Check Out VR. The market for virtual reality headsets is expected to expand over the next few years, according to financial prognosticators. So the latest of NUKE programs are being equipped to support VR headsets.





Clean up annoying problems. Suppose a finalized shot is so severely marred by a deep crack in a dining table that another shot is being considered. But that means time and money that no one wants to spend. So they reach for InPlant, another NUKE tool. In a few seconds, InPlant is applied and the crack vanishes.
Go to https://www.foundry.com/products/nuke/new-releases#link1013.
Scroll down to a video showing a woman with tattoos on her back. The video gives you a look at how easily InPlant can make corrections in the scene.
Foundry offers NUKE for $4988 a year or $1729 every quarter year.
Houdini by SideFX: Conjure up the Future
Like its namesake--famous escape artist Harry Houdini--Houdini 18 software is jammed full of fantastic skills and mind-boggling movements. Whether for a movie scene set at sea or wild twists in a video game chase, Houdini allows artists and editors to lavishly spread special effects across screens.
Houdini focuses exclusively on 3D projects. Viewers see lifelike magic in scene after scene. This software helps populate videos with computer-generated people, animals, cars, boats, seas, fires, meteors, and more.
Features of this Houdini software include:
The Solaris Suite. This suite within Houdini includes better ways to help artists shape fresh looks, new layouts, and the best lighting. Solaris also works with such renderers as SideFX Karma, Pixar RenderMan, and Autodesk Arnold.

Go Pyro! If your next project needs a dramatic burst of fire or you want to create a superhero named Man o' Fire, you'll appreciate Pyro FX. Fire and flames rarely look so good.

The Power of Destruction. Houdini has a Destruction package. With it, you can level Los Angeles, explore the ruins of an ancient temple, or collapse hundreds of boxes in a warehouse.

Elephant Seals. Houdini 18 has expanded its capacity to capture all types of movements. For instance, they made a digital elephant seal that moves with all the awkwardness seen in an actual live seal. The digital seal looks natural in a video.
To see a movie seal, go to https://www.sidefx.com/products/houdini/whats-new-in-18/. Scroll down until you get to the section titled "Soft Bodies." You'll see the animated seal in a video. Watch it and be amazed.
SideFX offers a Houdini Core license for $1995 for the first year and $995 for an annual upgrade in following years.
Cinema 4D by Maxon: Explore Another Dimension
Maxon Computer, the German company that produces Cinema 4D software, has embraced easiness. C4D version 21 released last September was reduced to one version. Previously there were five variations. The software has been given a complete makeover, which allows program tools to work faster and friendlier.
C4D has grown stronger after recently acquiring Red Giant, developers of Redshift. This technology allows C4D to shift to sizzling GPU-accelerated rendering, which makes the software between 10 and 50 faster.
Other features include:
In Full Control. Experienced pros will find themselves adapting to the revamped C4D terrain as easily as saying, "Wow! This is the same but upgraded and intuitive." Even beginners will grasp the software quickly.




No More Dead Ends. Suppose a tool bogs down. What next? Just click-right a troublesome function. In a moment, you'll be led automatically to the answer in software documentation.

Build a Tree-Friendly Environment. You're in a desert where trees are scarce but you need a view of a North Carolina forest. What to do? Let C4D help you create all the trees you need.




Putting Life into Characters. Making an animated figure was once laborious. Now it's quick and easy with Mixamo Control Rig. Whether she's a super-fast runner or he's an inquisitive brainiac, you'll enjoy bringing characters to life.
To see how Mixamo Control Rig works, go to https://www.maxon.net/ en-us/products/new-in-release-21/animation/. Scroll down until you come to a video titled at the top as "Release 21/Feature/Mixamo Control Rig/Maxon Cinema 4D." Start the video and discover Mixamo.
Maxon offers a single user Cinema 4D software for $719.88 a year or $94.99 monthly.
Maya by AutoDesk:

Showered with Rewards
From 1997 to 2016 AutoDesk Maya software was a winner each year of Academy Awards in categories of Technical Achievement Award and Scientific and Engineering Award. An early venture in 2000 paid off when the Maya team was invited to join the Walt Disney Pictures team to making the animated movie, Dinosaur.
A long list of technical innovations has driven success for Maya and it's creative staff. The company played an important part in such serial blockbusters as Planet of the Apes, Guardians of the Galaxy, The Hobbit, and Transformer.
Here are some of Maya's latest innovations include:
Building Belief. From pterodactyls flying in an ancient forest to a battleship bombarding a South Pacific island in World War II, sequences by Maya convince audiences they are in another time and place.

You Are the Creator. When a skilled artist is assigned to erect a corporate office on Mars 105 years from now. Using Maya tools, the job gets done, including architecture, colors, materials, and a thousand small details. Today, the artists' preferences are brought to life using Maya software.

But Animation Seems So Difficult. Not if you check out Maya's Animation Basics. This tutorial guides you through the development of animated characters.

They Call It Bifrost Fluids. Maya's technicians have developed photo realist liquids. Using Maya, an editor might make ocean waves to surround a huge vacation ship at sea. By loading more and more foaming seawater around the ship, the more uneasy an audience becomes. Will the ship capsize in the heavy sea?
For a BiFrost video, go to https://www.youtube.com/watch?v=O-8ow82gQw8.
AutoDesk Maya offers a one-year license for $1545. A license can also be purchased for $195 per month.
Motion by Apple: T

hey'll Call You "The Director"
It's true that the fruit at Apple Inc. doesn't fall far from the tree. From the dawn of the company's computers, the manufacturer has been developing software too. iMovie came in 1999. The latest big leap is Motion. It's a movie effects tool for complex animation, producing spectacular 3D videos, and adding visually stunning elements to photography.
Combining Motion with Apple's Final Cut Pro software will give your video productions a polished, professional look. Learning how to set up special effects is an exhilarating experience and your skills will grow from there.
Discover these tools in Motion:
Color Sets a Mood. Working in both Motion and Final Cut Pro, you'll have precise control with primary and secondary colors. Learn how to balance color, work with shadows, and discover how a consistent color palette adds cohesion to a project.




The Trick to a Comic Look. Pick from several types of comic looks to instantly go from reality to a completely different world. Flowers with a comic book may wind up with goofy look. It affects the mood of a scene.




Seeing Is Believing. A video about an alien invader takes on a different level of either suspense or hilarity when wearing a virtual reality headset. Motion helps this happen.

A Tiny Planet Appears in the Night. With help from Motion and a program called Tiny Planet, an imaginary planet appears. All it takes is a video focused on an interesting landscape and the right software to birth a mini planet.
Create a Tiny Planet by visiting https://www.apple.com/final-cut-pro/motion/. Scroll down until you see what appears to be a Tiny Planet hovering in the night sky. Just below the video is the subject title: "Tiny Planet. A Twist on Perspective." Watch closely 2-3 times and you'll understand how the planet was formed.
Apple Motion software can be purchased at the Apple Store for $49.99.