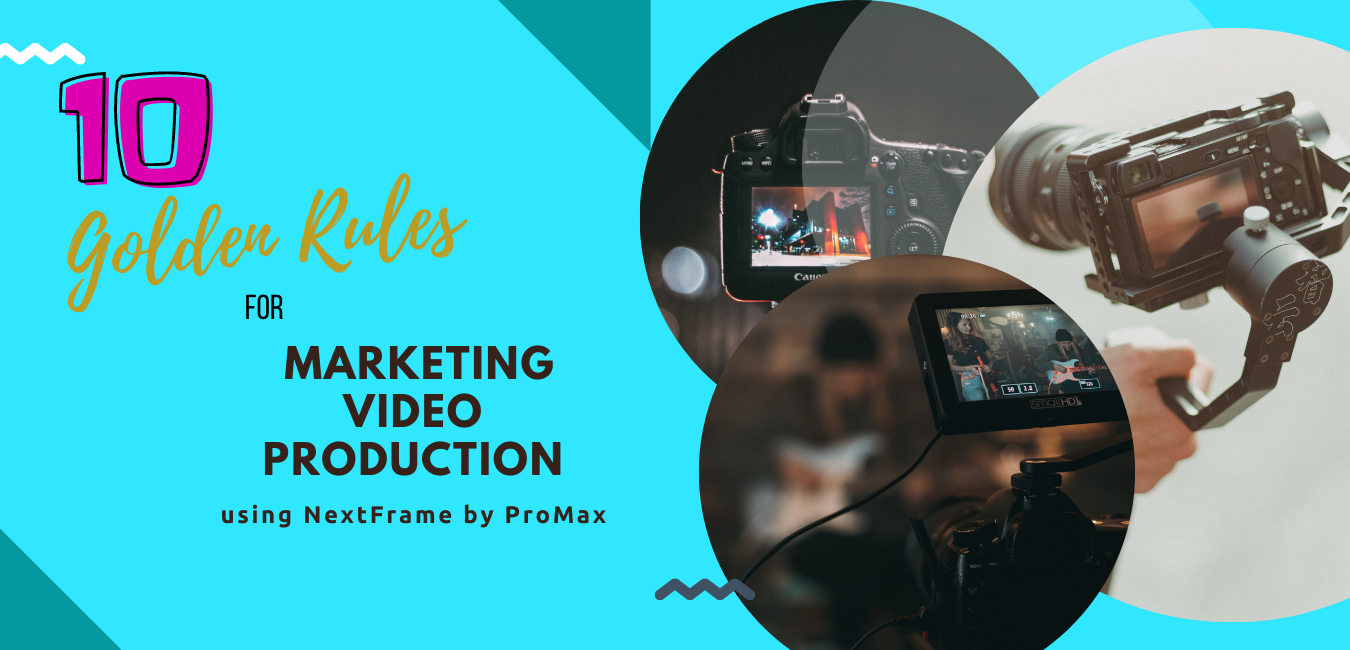 Videos are increasingly becoming the core element of every online marketing strategy - for several reasons.
For starters, humans are visual species. Our brains are designed to rely on visual cues for necessary, adaptive, and complex behavior. In fact, viewers retain almost 95% of a 'message' from a video compared to 10% when reading the same 'message' in text.
That said, if a business or a non-profit agency wants to stay relevant these days, they need to start creating videos. But the entire process of producing viral marketing videos is complicated. Many variables need to be taken care of, from building a definitive video marketing strategy and gathering the footage to post-production.
If you are thinking of creating video content for your brand and skilling up, you have reached the right web page. Keep reading to learn everything you need to know about marketing video production - the what's, the why's, and the how's.
How Is Marketing Made Easy With Video?

Statistically speaking, 72% of customers prefer to learn about a product or a service using a video (HubSpot). The recent pandemic has also contributed to the overwhelming increase in the amount of video content people watch.
Web video production is a long-term investment. With the right video marketing strategy in place, equipment, and tools, businesses can attract, engage, and convert more customers. All of these videos should be in sync with the brand's overall content marketing strategy but can take many forms, such as:
Video blogs (Vlogs)

Product videos

Ads

Customer testimonials

Tutorials

Behind the scenes

Live streams

Explainers, and more
There has been a substantial increase in the demand for skilled video production teams, creative video marketing agencies, and corporate marketing teams. These professionals help businesses create mesmerizing videos that:
Help influence buyer decisions

Increase traffic and engagement

Drive more shares

Increase conversions

Build brand identity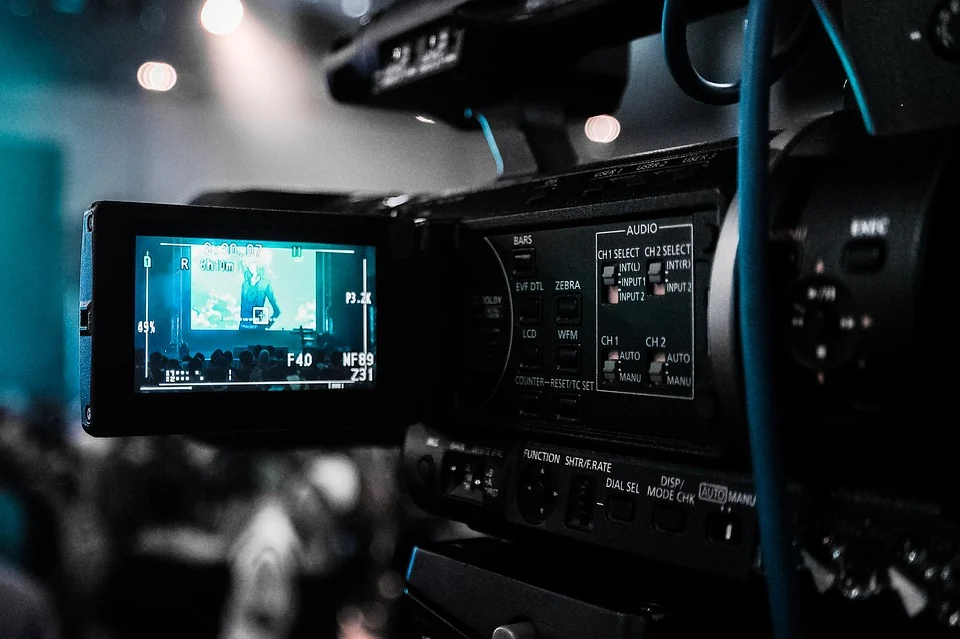 Source: https://pixabay.com/images/id-2608867/
Now that you're aware of the significant benefits of video marketing let's help you understand the basics of successful videos. The first thing to consider is who will be creating the content. Ideally, outsourcing the work to a video marketing company helps get the most value out of your investment (unless you can do it on your own).
With that settled, you need to start sorting the fundamentals to get the most out of your marketing video production. Here are a few essential things to consider beforehand:
Decide what your content is about - You need to have a clear idea of what message you wish to deliver using the video. Figure out your target audience's preferences, and build buyer personas to carve the right content for your audience. Everything depends on the buyer persona as it will determine the brand's tone, script, filming, and presentation.
Create a content strategy for your video - The key to successful video marketing campaigns is timing. When building a video marketing strategy, consider syncing it with your general content calendar. Figure out the right content schedule, preferred platforms, and then diversify the video ideas in different forms (explainers, case studies, product reviews, etc.).
Delegate tasks and manage deliverables - Once you have decided on the platforms and outlined the content ideas, it is time to start delegating tasks. If you have an in-house team or are working with a video content agency, understanding the deliverables' hierarchy is critical. You need to assign tasks that include writing scripts for the videos, setting up the equipment (green screen, lighting), recording, editing, uploading, and tracking the videos.
Upload your video - After the recording and editing are done, it is time to upload the video content. You'll need to choose the platforms where your target audience thrives. Some of the best video marketing platforms are YouTube, Facebook, and Instagram. You can also attract a lot of traffic by uploading short clips on other platforms like Pinterest, TikTok, Reddit, and more.
Track your metrics - This is the most important (and most overlooked) aspect of successful video marketing campaigns. It is essential to track how your uploaded videos are performing. The data you collect will further help you make informed decisions and optimize upcoming videos for better results. Make sure to track key metrics like total views, click-through rate (CTR), conversions, engagement (likes, shares, retweets, etc.).
What are The 5 Things to Keep in Mind About Marketing Video Production?
If you browse on the Internet, you'll soon figure out what's familiar about all of the successful video marketing campaigns. All of these videos are short and snappy.
As with all other forms of online marketing, content is the key to making great marketing videos. You'll also need to understand the target market to be able to reach a wider audience. For instance, people are 1.5x times more likely to watch a video on a mobile device, which implies that you need to make short videos that play smoothly on different handheld devices.
Source: Photo by Martin Lopez from Pexels
Here are 5 critical things to remember about video marketing production that will help you outrank your competitors:
Make it as you're telling a story (Not a Sales Pitch) - Don't push for sales. Most customers find it irritating and would either scroll through or exit your page. Always try to publish content that adds value to your audience's life. Instead of promoting your product or service, try scripting a relatable story for the video—spice up your videos with dynamic storytelling. Not only will it help increase engagement, but it will also help influence buying decisions using emotional connections.
Create compelling how-to videos - People love how-to videos. In fact, 65% of people use YouTube to help them solve a problem. If you're launching a new product or adding a new service, it would be good to showcase it using a video demonstrating how it works. When your target audience sees the value in your product, they're more likely to make a purchase.
Remember the 10-second rule - Always bear in mind that you only have 10 seconds to grab a viewer's undivided attention before they scroll off to something more interesting. According to researchers, you'll lose about one-third of visitors by 30 seconds and 60% viewers by 2 minutes. Hence, you have a concise window to deliver your message and convince the viewers to continue watching. The best thing is to add a hook at the beginning of your video, so the viewers immediately realize what they will be seeing.
Don't be easily discouraged - You can't expect to post a couple of videos and go viral. Each day, thousands of videos are posted across platforms. Hence, it gets incredibly competitive to drive engagement. But here's the catch! You don't need a lot of expensive equipment or invest in ads to increase traffic. It is the video quality that matters the most. Track your video metrics, analyze how they perform, and optimize your content strategy for better results.
Make your viewers laugh - Videos should be catchy. A boring explainer will do more harm than good. Hence, it is in your best interest to add humor to your marketing videos. Build content that makes your audience laugh as comedy is the best-selling niche, closely followed by news and music. Scientifically, comedy elevates mood and influences the buyer's perspective of a product, service, or the brand itself. Also, note that videos that are under two minutes drive the most engagement. So, get rid of the boring scripts and make your marketing videos with adequate doses of humor.
How to Produce a No Hustle Marketing Video with NextFrame?
Let's start by settling the obvious. You need the right video equipment to get started—cameras, green screens, mics, just to name a few. Then you need to worry about recording the footage. Once done, you'll need to figure out the best post-production tools to start clipping, editing, merging, and adding effects to the raw footage.
These requirements mean that businesses need to invest a lot of money, time, and effort. It can be a significant setback for most.
This is where the NextFrame Video Marketing app comes to the rescue. It is a video recording application for businesses that works seamlessly with Android phones as well as iPhones and iPads operating on iOS 9.0 and later. Use this application to record high-quality videos from your mobile phone.
Once you have the necessary footage, download the desktop version of the ProMax NextFrame app. Significant features of the desktop app include features like:
Managing contributors

Scheduling and assigning projects and deadlines

Gathering customer testimonials via direct video submissions

Responding to open projects

Recording on mobile devices

Scheduling shoots

Collaborating with teams
Conclusion
Do you want to stay relevant and drive revenue from your business?
In that case, it is time to start using videos for marketing your products and services. As more and more customers rely on videos to make buying decisions, the competition will only be getting more challenging.
The sooner you get started with video marketing, the easier it will be to build a loyal audience. It is time to engage your audience with well-scripted and well-recorded messages.
Worried about costs and post-production requirements?
Make sure to check out ProMax Systems. We offer fast shared storage for video editing workflows that make video content production achievable for everyone - without blowing a hole in your bank balance.
Nathaniel Cooper
As Chief Operating Officer of ProMAX Systems, Nathaniel Cooper, runs ProMAX Systems day to day operations. Cooper has been working with Storage, Backup and Media Management for video and creative professionals since 2001. Cooper has lead the design and deployment of some of the largest media systems in the world including a range of customers from NFL, MLB & NBA teams, US Military operations, and many of the worlds largest PR agencies and consumer brands. Cooper has spent the last 9 years as part of the ProMAX team and specializes in translating complex technical issues and options into easily understandable concepts.