Video editing is no easy task. It needs the perfect balance of creativity and technical expertise. The entire post-production process relies on digital technology, from shuffling between dozens of raw footage to editing each frame for the desired output.
Ask any video editor, and they'll tell you how important role storage and speed plays in streamlining the post-production workflow. While there are several storage options, an increasing number of video editors are upgrading to NVMe SSD storage for faster read and write speeds and a ton of other amazing features designed to bypass the recurring hurdles associated with post-production.

If you, too, are looking for a state-of-the-art option to increase your brand's video production, this blog answers all your questions related to the best storage solution for large raw videos and images.
Why is it Necessary to Work in Raw Video and Image Files?
Technically, your camera's sensor is built to capture an enormous amount of data. By default, the software within the camera can make some decisions on the fly and avoid most of the raw data to ensure your files have smaller sizes. While processed files come in smaller sizes, the videos or images will have a lossy quality, limited color options, and offer lower dynamic ranges.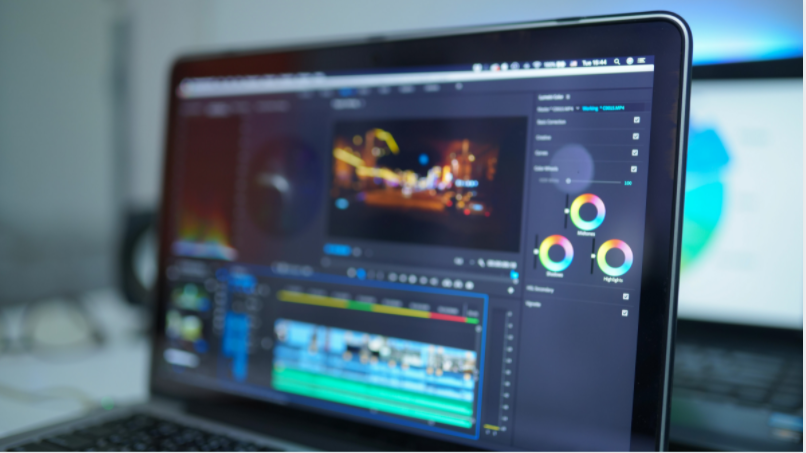 One of the major advantages of using raw video and image files for your projects is that it allows editors the ability to copy and edit the source footage multiple times about things like exposure, light balance, trim points, shadows, speed adjustments, frame rate adjustments, and a lot more. All in all, it offers you all the flexibility you need to process high-quality videos.

If you aren't working with raw files, here are some reasons to motivate you to start using them at the earliest:

Record at the highest possible quality: The demand for high-resolution videos is at its peak. With the increased consumption of UltraHD, 4k, and 8k videos, it is high time that you start creating similar content. When recording raw files, your clips will retain all the details and storing them as-is for you to process. This means your editors will get to work with large yet high-quality files.
Benefit from added levels of brightness: With raw files, you'll have the added flexibility of choosing the right color, exposure, and brightness for your videos. Usually, raw files contain trillions of RGB shades, capturing as many colors in a frame as possible, creating videos with higher color ranges and depths.
Higher dynamic ranges for your videos: Raw files capture many lights and shadows per frame as they have a very high dynamic range. With these in your videos, it will be easier for you to adjust over or underexposed frames during post-production.
Get desired outputs: As the name suggests, raw files offer the uncut version directly from the lens. This gives you immense flexibility to adjust the clips as you deem fit, frame by frame. You'll be able to edit raw files using any editing software. When you have raw files at your disposal, you'll be able to convert them into any resolution you want. This, in turn, will help you process better videos.
What are the Aspects in Editing RAW Video and Image File?
In general, raw files contain a lot of information, including:

A short file header

Sensor Metadata

Image and video metadata

Thumbnails

Collection of separate clips

Thumbnails

Previews

Timecode, keycode, frame numbers, and frame sequences

Data from the camera's sensor

Tons of unprocessed data
When it comes to post-production, shooting raw videos is advantageous. It allows you to combine multiple clips shot in different locations or at different times of day into a logical visual sequence. Raw video can be thought of as a continuous stream of individual raw files captured at whatever frame rate you've set your camera to.

Viewing raw files may require some specialized software. While your computer may be capable of playing raw files on its own, editing them is another story. Besides, each editor has its own post-production workflow. And to top it all, raw files are enormously large, and they need a lot of resources and computing power to work smoothly.

Since each byte of raw footage consists of many data, you need to be cautious of the different aspects when working with them. Here are the primary areas to consider in your post-production workflow, so you can take advantage of the benefits of working with raw files even on low-end devices:
Use a fast storage solution: Keep in mind that raw video files are painfully large. You can store them in physical drives, but you'll soon run out of space. It needs a lot of bandwidth to work with raw files. Hence choosing a modern-day storage solution will make a lot of difference as these offer blazing-fast data read, write, and transfer speeds.
Convert the clips that you want to edit: Since these are large files, it is a good idea to copy and work on selected clips at a time. Please make the necessary edits per raw file, render them in your preferred resolution, and store them separately to avoid confusion.
Make the adjustments: Raw files offer you a world of post-production possibilities. You'll be able to trim clips, set start and endpoints, adjust exposure, contrast, highlights, shadows, vibrance, saturation, and many more aspects of your video clips - that too for each frame. If you make an error or want to redo the adjustments from scratch, you can easily load the raw footage from the editing software.
Process the final outputs: This is the last aspect to take care of. Once you have edited the raw files to your liking, you're ready to render the final output in one or several formats. Be sure to save an extension that your editing software supports before saving it as an MP4, WEBM, AVI, MOV, or any other format.
4 Reasons Why it is the Best Storage to Work in Raw Video and Image Files
When we say that raw files are very large, we aren't exaggerating it. The higher the frames per rate (FPS), the larger the file. An uncompressed frame is about 5MB in size. If you record a video at just 30FPS, one frame will consume 150MB. To get an estimate about the uncompressed size of a raw file, you can use online calculators such as Video Space Calculator.
Now that you realize how big files you'll be dealing with, you must also have understood how important a role storage space plays in post-production. This is where choosing a storage solution makes all the difference. In addition to ample storage space, you'll also benefit from faster processing speeds, low latency, performance boosts, and a high-bandwidth user experience.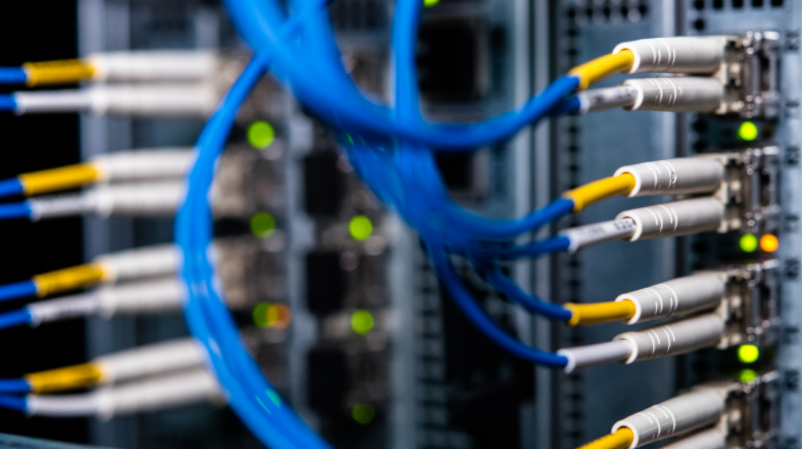 NVMe is a storage interface protocol that communicates between the storage interface and the system CPU via high-speed PCIe sockets, regardless of the storage form factor. The third-generation PCIe bus supports up to 16 lanes and supports data transfer rates of up to 1 Gbps. One, four, eight, or sixteen lanes can be configured in a single PCIe slot, significantly increasing the performance of your video editing computer.

PCIe 3.0 — the PCI Express standard — has a maximum speed transfer of 985 megabytes per second (Mbps) on each path. NVMe Drives can use 4 PCIe lanes, which means a theoretical top speed of 3.9 Gbps (3,940 Mbps).

Compared to older hard drives, NVMe reduces the latency and increases the IOPS (input/output per second) of your video editing workstation while providing access speeds up to 100x faster than traditional hard drives. Additionally, data is stored in flash memory, which lacks moving parts, reducing the likelihood of data loss due to disc failure.

The following are some of the significant advantages of NVMe:
It is substantially quicker than SATA SSDs.

It utilizes a PCIe bus, which enables it to operate at extremely high speeds.

It is capable of simultaneously processing up to 64,000 command queues at the same time.

It is highly power-efficient and consumes a low bandwidth.
Conclusion
The best NVMe SSDs ensure that you have all the tools for editing high-resolution videos without having to wait for hours to copy raw files from one drive to another. Please choose the right RAID level for your NVMe setup, as it plays a critical role to improve reliability, performance, and scalability.
With the rising demand for high-resolution videos, it is in your best interest to upgrade at the earliest. It might be a tad bit more expensive than traditional SSDs. Still, with innovative solutions like NVMe-oF (NVMe Over Fabrics) and Parallel I/O, NVMe storage's dominance will expand to offer more features for seamless post-production.
If you need more advice, check out ProMAX System. We offer a myriad of fast shared storage solutions for video workflows with state-of-the-art features, including NVMe drives, SSDs, asset management, cloud storage, backups, archives, and more.
Nathaniel Cooper
As Chief Operating Officer of ProMAX Systems, Nathaniel Cooper, runs ProMAX Systems day to day operations. Cooper has been working with Storage, Backup and Media Management for video and creative professionals since 2001. Cooper has lead the design and deployment of some of the largest media systems in the world including a range of customers from NFL, MLB & NBA teams, US Military operations, and many of the worlds largest PR agencies and consumer brands. Cooper has spent the last 9 years as part of the ProMAX team and specializes in translating complex technical issues and options into easily understandable concepts.