Using the right app for videography is critical for a successful video marketing strategy. The meteoric rise in demand for video content has forced businesses, individuals, and video marketing agencies to find newer ways to deliver high-quality content on the go.

While a lot of businesses are already benefiting from video marketing, creating video content is demanding. To get the most out of videos, you'll need to invest in a few things, such as recording equipment, editing tools, and storage solutions.

All of these requirements means significant investment. Besides, you'll need to go through the learning curve of mastering various editing tools and platforms. Simply put, that's a lot of hassle!

But there is a way around it. Continue reading this blog to learn about it and how it can help you streamline your video marketing process while cutting down overheads.
How Does Nextframe Improve your Business?
Video marketing is gradually becoming the go-to option for increasing brand engagement. In fact, Wyzowl reports that 85% of people would like to see more videos from brands in 2021 and that 84% of video marketers say video has helped them generate leads.
Does video marketing increase your business?
Yes, it does. Irrespective of the type of business you own, video is a definitive way to reach the masses and build a unique online identity for your brand. According to Wyzowl, 84% of people say that they've been convinced to buy a product or service by watching a brand's video. It is estimated that 69% of non-video marketers will start using video as a marketing tool in 2021. So, if you aren't already using videos, it is quite probable that your competitors are.
There are tons of online marketing video maker tools, both free and paid. However, the most common problem among the majority of the platforms is that they cater to one need at a time. For instance, a video editing app will only help you edit your raw footage into a final copy and not additional features like real-time collaboration, storage, etc.
Another major problem with apps for videography is that they don't usually allow third-party integrations. Creating video content for a demanding audience means dealing with large files and hours of post-production work. Unfortunately, most mobile devices aren't designed to handle such enormous tasks. Even if they do, you'll face recurring problems like lags, frame drops, excessive heating, and more.

Before I tell you more about the solution, here are some common problems concerning marketing video maker apps:
Most videography apps are hardware demanding. Your phone may not have the capacity to support the high computational power needed to run the app seamlessly.

The best apps for creating marketing videos are costly. Depending on the features you need, these apps can cost you hundreds of dollars every month in subscriptions.

Marketing video maker apps don't include cloud storage features. As a result, each copy you create is stored on your phone. If you're creating high-resolution videos, you'll run out of storage space sooner than you expect.

Viewers prefer high-quality videos. Unfortunately, most free apps for videography won't allow you to render videos that are larger than 720p.

Each app will offer selected features, forcing you to invest in additional apps/tools for meeting other common requirements.
NextFrame by Promax is the answer to these problems. With this cross-platform, cloud-based app, you'll be able to create high-quality video content for your target audience, ranging from video testimonials to product promos.
Simply put, NextFrame is a videography app that covers every aspect of your video marketing needs. This innovative platform allows you to capture high-resolution videos using your phone's camera. You'll also be able to directly upload the recordings to a desktop interface via the cloud. Additionally, the app allows you to schedule deliverables, assign projects to editors, and seamlessly use third-party editing tools.
The app includes a range of built-in tools, allowing you to personalize your video content as needed. You can even integrate it with ProMax to get the most out of cloud storage and collaborative editing workflows that will make video production for your business simple, efficient, and cost-effective.
Listed below are some of the standout features of NextFrame:
It allows you to be the director of your video content. From capturing videos from your phone to assigning post-production tasks, you can do it all without even leaving your office.

You'll be able to assign projects to editors, set deadlines, schedule recording sessions, add topics and suggestions, and respond to open projects using the app.

There is no need to invest in any additional equipment. NextFrame is the best free marketing video maker that suits every business needs.

It allows you to process high-resolution videos despite file size and integrate cloud storage solutions from Promax.

It also offers several tips and webinars on handling, building, and developing your video content for better engagement.

And the best part - you can use all of these features without paying a penny! NextFrame is free to use and is currently open for beta testing. Join the beta program and explore the array of features at your disposal.
How to Use Nextframe?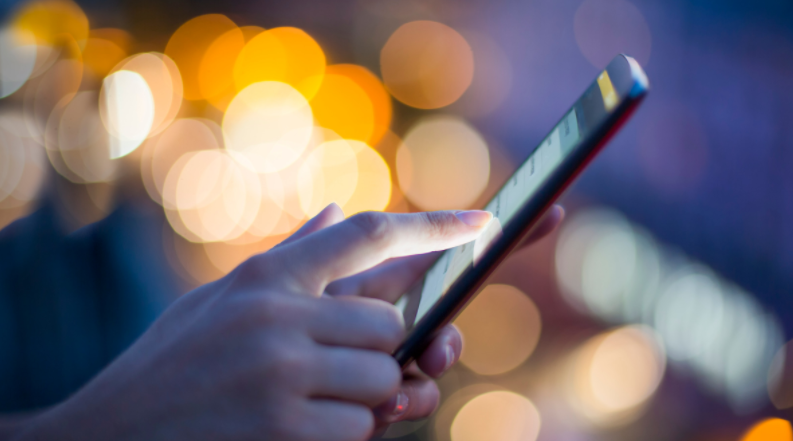 The app is designed to streamline the process of video content creation - from recording footage to post-production. Here's a quick guide on how to use the app for best results:
Start by creating a new project that you need to work on.

Add the relevant details and ask for inputs from your team.

Next, add the recipients who'll be recording the footage.

Once you have entered the details and are ready to collect video footage, click on Send. The app will guide the recipients through the recording process.
The app's interface is straightforward and easy to navigate. It is designed to keep usability and best video marketing practices in mind. Contributors who'll be recording the content can do it in high-resolution from their phones. After they have recorded the video, all they need to do is click on the Upload button, and the app takes care of the rest.

Once you've gathered the required raw footage, download the desktop version of the Nextframe app. With the desktop version, you'll be able to take advantage of additional features, including:

Easy Contributor Management: The desktop version allows you to assign projects and deadlines, add questions, topics, delivery deadlines, and suggestions.
Real-time Collaboration: It allows you to schedule shoots, respond to open projects, and directly upload files to the cloud. You'll be able to create projects, add notes for your customers and editors, and gather videos on the go.
In addition to this, here are some suggestions to ensure quality video content using NextFrame:

Instead of promoting your product or pushing for sales, try scripting a relatable story for the video—spice up your videos with dynamic storytelling. It will help you connect with the audience and engage them.

Users love explainers and how-to video guides. Try adding more videos about how to use your products and services, highlighting your unique selling proposition.

Keep your videos short and simple. In general, viewers start losing interest after 10 seconds of a video. So make sure to add a strong hook at the beginning of the video.

There is no shortcut to success. Keep creating quality videos consistently and publish them across platforms to generate more likes, shares, and leads.
Conclusion
Video marketing is one of the fast-growing trends across every social media platform. Be it Facebook, LinkedIn, Twitter, Snapchat, TikTok, or YouTube, the number of businesses using video as a marketing tool has increased from 61% to 86% since 2016.

By using videos in your marketing strategy, you'll be able to publish versatile and engaging content, depicting real-life emotions. Consumers prefer videos because they're easy to digest and entertaining, while businesses prefer them because of the potentially higher ROI.

If you plan to start video marketing or are looking for an all-in-one app for videography, make sure to download the free Nextframe by Promax app. Not only will you get complete control over your video content creation workflow, but you'll also be able to cut down unnecessary expenses. With Nextframe, you'll be able to capture high-resolution footage from your phone's camera, upload raw files to the cloud, assign projects, and more.

So what's holding you back from creating amazing content?
Connect with a ProMax Systems expert to learn more about our fast shared storage for video editing workflows designed to make video content production achievable for everyone.
Nathaniel Cooper
As Chief Operating Officer of ProMAX Systems, Nathaniel Cooper, runs ProMAX Systems day to day operations. Cooper has been working with Storage, Backup and Media Management for video and creative professionals since 2001. Cooper has lead the design and deployment of some of the largest media systems in the world including a range of customers from NFL, MLB & NBA teams, US Military operations, and many of the worlds largest PR agencies and consumer brands. Cooper has spent the last 9 years as part of the ProMAX team and specializes in translating complex technical issues and options into easily understandable concepts.