Creating a video marketing platform from scratch might seem like a complex task, especially if you have little experience. However, it is one of those things that are continually evolving, making it difficult for businesses to keep on top of everything.

Video marketing strategy assists marketing teams in creating and curating videos for promoting their products or services to their target audience. Engagement is one of the most pertinent factors in any marketing means. It is essential to utilize profitable and versatile video marketing tools to create engaging content that will promote your businesses.

To deliver unique, engaging, and authoritative content, you'll need the right tools at your disposal. In this blog, we look at the different aspects of building a video marketing platform that's tailored-made to fit your brand's unique needs.
What Are The Things You Should Know About Video Marketing?
Videos are taking over the world, and it is no news that a compelling video can bring about a positive impact on anything you want to. If you are starting with video marketing, there are certain basics you might need to know to make it work. After all, this would be the right time, to begin with, video marketing if you haven't already, as the traditional marketing methods are having a rough time serving their purpose in the most effective means.

To have a great start at making videos and eventually master the craft, there are certain vital concepts you might have to understand. Regardless of where you start or your pre-acquired knowledge in the domain, creativity plays the most critical role in the process. When you begin with video marketing, you need to understand the areas of your creative strength and harness them as much as possible.

Besides the creativity part, you have to focus on video marketing to create awareness, improve audience engagement, promote the product or service, and eventually drive more sales. Anyone with a good idea of how the market works will know the importance of digital marketing, content marketing, and video marketing and how they must go hand-in-hand.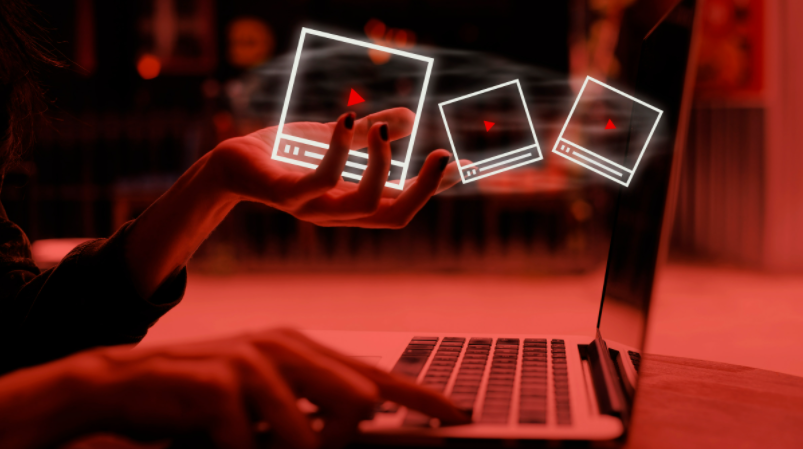 Initially, you might find the idea of video marketing quite daunting in the initial stages because of the overwhelming demands. But once you get a hold of the end-to-end process, right from video creation, distribution, and tracking, things will become a lot easier. Besides, with the current trends of video marketing becoming the most prominent player in marketing, any company or business needs to evolve accordingly.

While planning what you need to include in your video, you need to understand your target audience and what would appeal to them. Right from your B-roll footage, which is essentially not the primary subject of the video, to the core elements, including the right shots and frames, makes a massive difference in how your video turns out.

Planning the various elements of the footage must be done perfectly in the pre-production phase itself. This will help you produce the results you expect, and you can avoid undesirable situations where things do not turn out well.

One of the worst situations that many video editors find themselves in is where they assume that all the fixing of the video footage can be done in the post-production phase. Sometimes, it is not reasonably possible to correct elements like brightness, contrast, etc., of a shot like you would want it to be. Even in the cases where it is possible, it might compromise the quality of the content you produce. Besides, it takes a lot of time and impeccable skills.

Always consider the post-production phase for adding that final touch or polishing the content and not fixing the mistakes you should have paid attention to in the first place. As mentioned earlier in the article, all these shortcomings can be fixed with proper planning.
How To Make A Video Marketing Platform?

If you have not already caught up with the current trends in video marketing, it is not too late to shift gears. As we witness numerous businesses benefiting a ton from video marketing, it is best to begin soon. You will have to invest in some basic things, including cameras, recording equipment, storage solutions, and editing tools.

Once you have your arsenal built, you can pretty much work your way up. The quality of these prerequisites mentioned above has a lot of impact on the result, so it is wise to pay attention to the choices you make. When you start at a good place, your learning curve will be far better, and you can almost master the art of video marketing, from creating videos to working with editing platforms and tools.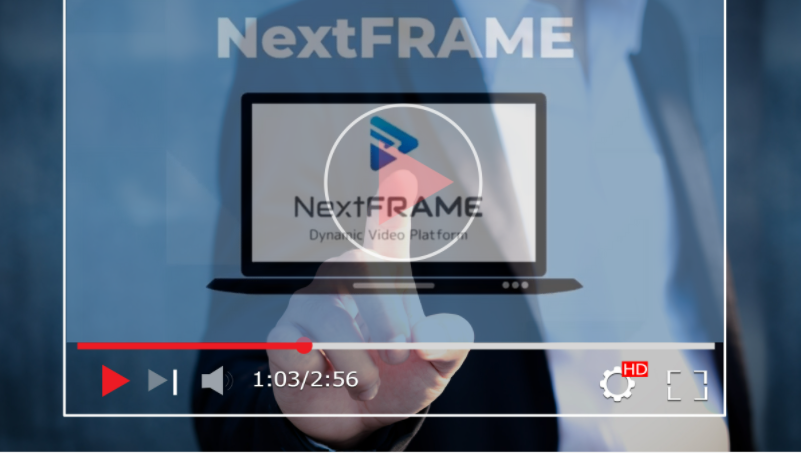 Statistics worldwide assure us that people are growing more fond of Video-based brand engagement, and it is becoming the go-to option. Even marketers swear that this type of engagement has helped a lot in generating better leads. Besides, it is no news that video marketing can boost your business, irrespective of its kind.
You might have your recipe for successful video content but incorporating it the right way and providing a bridge between the video content and brand engagement is very important. Reaching the masses is one thing while building an online identity that is unique and prominent, for your brand is another.
Studies say that more than 80 percent of the target population will buy a product because of the impact created by the brand's video. So, giving your creative best here is very important.
With all those pieces of information laid out, you would be wondering the best platform for making these videos. To answer this question, you need to look into what you want these videos to achieve. We are looking into creative content, uniqueness, effective brand engagement, etc. There is no denying that there are numerous video maker tools out there that aid in online marketing.
Some of these tools are available for free, and some require you to pay. Regardless of whether it is a free or paid tool, it must cater to all your needs at the same time. Some of these needs include:
Editing the raw footage

Manifesting the raw footage in the desired way

Real-time collaboration

Storage of the content
This is where platforms like NextFrame by ProMAX, save the game with their cloud-based, cross-platform application. With the help of NextFrame, you can have all your prerequisites sorted, and you can produce high-quality video content that helps you meet your marketing needs. Despite the type of video, ranging from product promos to testimonials, you create everything in the most seamless manner.
Putting it simply, this application can cover all the aspects of a video marketing campaign. Right from capturing videos with high-resolution with a phone, uploading the raw footage to a desktop for editing, scheduling deliverables, integrating third-party tools, and finally, storing files on the cloud, you will be able to do it all.

The application even offers an array of built-in tools that helps you customize your videos as you want. NextFrame allows integration with ProMax for effective collaborative editing and cloud storage. These workflows will make sure that your video marketing process thrives in every way possible, from the business POV, efficiency, and cost-effectiveness. You will get end-to-end control over the video creation workflow, and you can easily let go of any unnecessary expenses that come with traditional video editing platforms.
How can we help your creative team?
Learn how to improve your media management practices, Click below to speak with an expert today
Talk to an Expert Now!
How To Make Your Video Marketing Platform a Success?

Video marketing is a fast-growing trend on every social media forum out there, regardless of Facebook, Twitter, Linked In, Snapchat, YouTube, or even TikTok. This has led more people to jump onto the bandwagon, and everybody, including your competitors, are producing video content for marketing purposes. This has led to the question of how to stand out and be better than everyone else. Here are some insights into what is to be done to have a successful video marketing venture.
Understand your objective: The first thing you need to know before getting into video marketing is to settle on what you need to accomplish with video marketing. When a business or an individual fails to do this, the campaign pretty much goes down, or there might be no positive results. Your reason could be anything from creating brand awareness to increase customer engagement and improving sales. When you decide the purpose at the earliest, all your subsequent actions will favor that purpose, and the campaign will be fruitful.
Build a story: People love a good story, especially if they are engaging. Having minor storylines in your video content is one of the best ways to instill a sense of intrigue in the audience. It eventually increases viewer engagement to a great extent. You can either choose to state facts about your company, mission, products, etc., or intertwine stories with these things and make the content more appealing. These stories could be anything from How your company can impact your clients' daily lives, the difference you are trying to make in the community, etc.
Establish a unique personality for your brand: The videos you produce pretty much define the essence of your company or instead define who you are. This can serve as a tool to get your company culture out there and make people want to know more. It is a no-brainer that people want to see anything but boring content, and a unique expression of personality through the video is the best way to do it. When you set the business aspect apart, what matters is people shifting their interest towards you, and that can be achieved by establishing your brand's personality.
Incorporate guides and demos: You can use your video marketing platform to explain everything about your products and how they work. There would be no point in marketing a product that no one knows how to use, and hence a demonstration is quite essential. Comparing and contrasting the features is also a great way to engage the audience. It brings out the positives of your product or, instead, your edge over a competitor product. This must not be deliberately forced into the videos but must be incorporated in the most subtle way possible.
Scheduled Posting: Once you have created the fundamental engagement, you need to keep it consistent with regular content updates. Besides, the content you post must not be a random series of videos. There must be coherence in the series, and you should always be consistent with the posting schedule. This will automatically encourage your regular audience to be engaged and look forward to more videos.
Customer-generated content: Incorporating customer-generated content with real-time testimonials can help build trust as your audience will be able to relate to the videos more. People do love seeing themselves in these video campaigns, and it improves brand engagement very quickly. With this type of content, it is more likely that the customer shares the videos with others, and there will be an instant increase in the reach.
Call to action: What is the point of pouring tons of time and money into a video if you do not explain what you expect the audience to do. Ultimately, you would aim to sell a product or service. Still, you can instruct the audience to visit your website, social media, To or even a store to keep the conversation going even after the video is over. These "Calls to action" could be anything based on the type of outcome you are expecting.
Evaluate your progress: To create video marketing campaigns that end up successful, you need to evaluate and improve your video marketing strategies constantly. This can be done by using sites like analytics that can help you track the performance of your videos. These metrics can help you find your shortcomings and improve accordingly.
Conclusion
Videos have gained tremendous momentum in the marketing world, and this new revolution is not expected to lose traction anytime soon. There are numerous tools out there that can help you navigate through the scope of video marketing and launch successful campaigns, and you must pick the right ones that will serve your purpose in the best way to ensure success.

Nathaniel Cooper
As Chief Operating Officer of ProMAX Systems, Nathaniel Cooper, runs ProMAX Systems day to day operations. Cooper has been working with Storage, Backup and Media Management for video and creative professionals since 2001. Cooper has lead the design and deployment of some of the largest media systems in the world including a range of customers from NFL, MLB & NBA teams, US Military operations, and many of the worlds largest PR agencies and consumer brands. Cooper has spent the last 9 years as part of the ProMAX team and specializes in translating complex technical issues and options into easily understandable concepts.