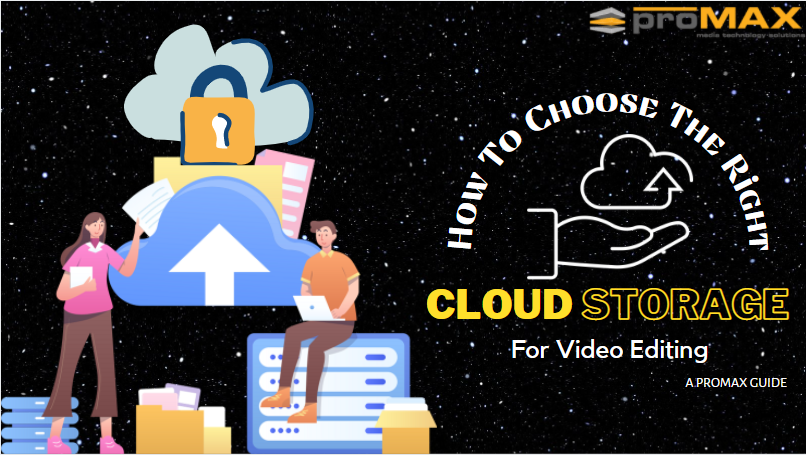 There has been quite the hype about cloud operations in the past few years and the term "Video editing" is often thrown around in this context.

While there is a constant debate between performing video editing on cloud storage and offline video storage, there is a lot more to the story than which one is better. The effectiveness of cloud storage for video editing depends on a ton of factors and can serve an array of purposes that traditional offline video editing might not cover.

Although the cloud was primarily meant for archival purposes, there is nothing stopping us from using it in the role of a working drive. Now that we have established how cloud storage can be used for video editing, let us get into the deeper insights of the same.
What is Cloud Storage?

Diving deeper into the topic, it is essential to establish the correct definition of cloud storage before we start. Cloud storage is nothing but a way of storing videos to be accessed remotely from anywhere, anytime.
Since the idea of cloud set its foot in the market, there have been multiple instances of evolution in areas like planning, data storage, and recovery processes, which has now made cloud storage better than ever. With that being said, the next rational step would be to understand how to begin. The two primary pre-requisites for cloud storage are as follows:
Availability of a stable internet connection with good bandwidth

Cloud Storage (virtual storage unit) that is bought from a cloud vendor(third party)
The first point is inevitable as you would be dealing with numerous uploads and downloads and good internet connectivity is the key here. The second point is where you pay closer attention to specifications.

Types of Cloud Storage For Your Video

There are different types of cloud storage solutions, each serving a unique purpose. While the core idea is to allow users to store and access large files with ease, some cloud solutions offer users additional features, including cloud video editing and more.

Based on the type of data storage, cloud storage can be classified as follows:

File Storage: While many modern applications use object storage, some might require a file system for accessing shared files. In most cases, file storage is aided with a NAS (Network Attached Storage) server and is ideal for development environments, huge content repositories, and media stores.
Object Storage: To define object storage in the most primitive way, data is stored as objects rather than a typical hierarchical file structure. Apps developed in the cloud use object storage because of their metadata characteristics and high scalability.
Block Storage: Enterprise applications including ERPs and database systems call for an individual, low latency storage for the hosts, and block storage serves this purpose well. This type of cloud storage is often compared to SAN (Storage Area Network) and DAS (Direct-Attached Storage). Block storage solutions are powered with individual virtual servers and offer the required low latency for higher workloads.
Based on the type of deployment, cloud storage can be classified as follows:
Public Cloud: To put the public cloud concept into perspective, you can take the example of an apartment with multiple residential units. The cloud service provider will be your landlord, and you, as a tenant, will be occupying one unit in the apartment (virtual storage unit). The main idea to be noted here is that other tenants may occupy the different units of the apartment managed by the same landlord. Public cloud providers take care of their cloud architecture and manage it themselves. Some of the significant advantages of the public cloud are:

Cost-effective

High scalability and reliability

No maintenance

Expert monitoring


Private Cloud: Private cloud is typically used by one company or organization, and this is functional if you need additional data security. So major government organizations and monetary bodies that operate with critical data use a private cloud solution. Some of the significant advantages of the public cloud are:


Customization

High efficiency and scalability

Better Security


Hybrid Cloud: Hybrid cloud is more of a convergence between the public and private ones, and it offers the benefits of both. Take a single organization requiring a public cloud for flexible aspects like webmail and a private cloud to keep secure and sensitive data. In this case, a hybrid cloud setup offers the best solution and serves both purposes. Some of the significant advantages of the public cloud are:


Highly customizable

Better flexibility

Greater control

Cost-effectivity



Benefits of Cloud Storage For A Video
Other than the obvious benefits of lower costs and easy accessibility, cloud storage for a video and photos has several upsides, including:
No more Physical Storage Devices - The major advantage of cloud storage is that you need not invest in numerous physical storage devices that are very expensive. Besides, the purchasing cycle never ends as you will be pushed to buy a new device every time your old one runs out of storage. You do not have to worry about physical accidents and the threat of losing these physical devices once you go on the cloud. Every piece of data you save on the cloud will be online and you will have access to it from anywhere and at any time.
Cost Effectivity - A cloud-hosted storage space is much cheaper than buying and keeping track of all your storage devices. Cloud storage providers such as Promax offer affordable packages that will elevate your business standards without blowing a hole through your wallet. Some providers even allow free storage to some extent, which might work for individuals who work with lesser volumes of data. Having cloud storage can help you save money and also help you optimize your everyday work. Try backing up all your data to the cloud storage, and you are good to go anywhere, and you can access it with just one login.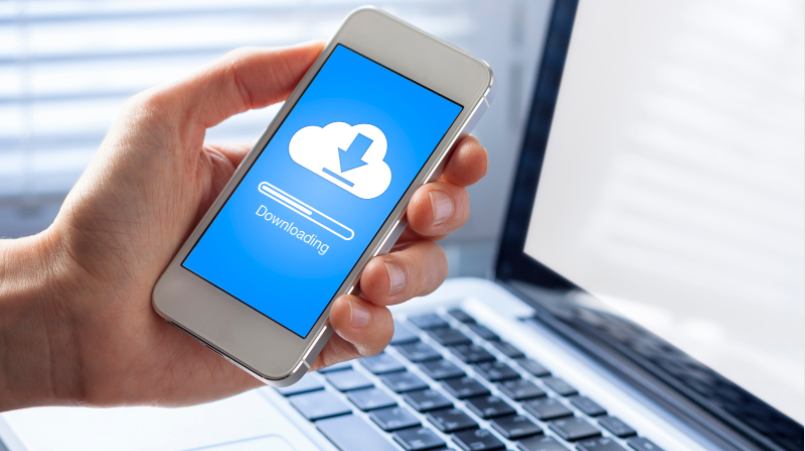 Better collaboration- Collaboration is an essential factor in developing any business despite its type and cloud storage makes it more feasible. Cloud storage can provide access to the data you require from anywhere in the world. It is also quite easy for anybody you grant permission to access, making it way easier to exchange data. You can eventually save a ton of money and energy as you will be able to provide access to your clients and coworkers to the data on the cloud within minutes. Granting permission to your coworkers to access your public content can aid in better workflow and agility. Especially in the videography industry, cloud storage for photos and videos has made a massive impact on the collaboration factor.
Data Redundancy - Data redundancy has become much more feasible now more than ever. With more businesses willing to buy cloud storage, many business sectors have seen a decline in the storage of the same material. Companies are also able to recover the data if lost with the help of cloud storage tools. It is essential to collect and archive important documents and files, which has been made possible with cloud storage. The entire process is far more efficient than manually duplicating and storing important files, and there are very few operational charges and costs of ownership.
Why Is Cloud Storage Better Than Other Storage Solutions For Video Editing?

Cloud storage has gained a lot of momentum in video making, and it has become the primary source of storage for many individuals and companies in the said industry. Besides, cloud storage for your video editing is relatively cheap and accessible, making the process a lot lighter. There are other advantages to this, like active backups that can be set up to ensure the durability and safety of data.

If you consider the entire process on the cloud with that in a conventional hard drive, there is no way you can fit in all the aspects in the latter method. Besides, cloud storage companies often come with a great and very effective data recovery plan if the data is accessed somehow without permission. The encryptions are strong and links are available to access the information required. In the event of unforeseen circumstances and system failures, cloud storage can be of great help.

How To Choose The Right Cloud Storage Service For Video Editing?

Before you settle for cloud storage for a video and photos, please consider what each offers, how they have priced their services, how flexible they are when it comes to scalability, and your overall budget. As you know, there are hundreds of third-party cloud storage solutions, but that doesn't mean that all of them will fit your needs.

That said, consider these factors before choosing cloud storage for your video editing:
Security: Security is a significant concern in the cloud (as it is everywhere these days), so it is crucial to ask comprehensive and precise questions about your specific use cases, business, regulatory requirements, and any other concerns you might have. When selecting a cloud storage service, ensure that they have adequate security measures in place. Anti-virus software, data protection, firewalls, and regular security audits are examples of such actions.
Compliance: Be sure to choose a cloud architecture framework that will assist you in meeting regulatory requirements specific to your business and company. If you are required to comply with

GDPR

,

SOC 2, PCI DSS, HIPAA, or another system, make sure you understand what it will take to achieve compliance once your applications and data are housed in a cloud data warehouse.

Pricing Structure: Examine the pricing structure of each provider carefully. Some vendors charge a monthly subscription fee, while others charge a one-time, flat fee that usually lasts the entire year unless you renew it, while some offer you limited storage at no cost. Determine which pricing strategy works better for your business until you understand how a provider charges their clients.
Storage Location: When searching for cloud storage for your videos, find out where they plan to store your company's data. If the vendor holds your data in another country, the laws of that country can impact who has access to it and how it can be managed. Knowing that your cloud provider has a plan in place to secure and save your data in the event of an emergency will help you decide which one to go with.
Tech Support:

Until deciding on a cloud storage provider, learn how they manage technical support. Inquire about their availability and how to reach them. You can also inquire about how quickly they react to a complaint or issue, as having your cloud storage fail for a few days could be catastrophic for your company



All of these factors will make sure that there are practically minimal technical issues, which are quite common in external devices and physical storage. Besides, you have the benefit of unlimited and uninterrupted access to your data despite your location and you need not worry about your data going missing without a trace.
Finding the right cloud storage for your video editing is a daunting task. That's where ProMAX Systems comes to your rescue. When it comes to all the different video editing cloud storage solutions available on the market, ProMAX checks all the boxes mentioned above, offering the best-ever cloud video editing experience in the most seamless manner without you having to constantly worry about storage or technicalities.
Bottom Line
It is a giant leap for an individual or an organization to integrate cloud storage, and it takes a lot of understanding of the positive impacts it can have on your business to make that leap. Cloud storage video editing allows collaboration and expands the work premises virtually. Thus, you can have authorized personnel accessing the content and editing them without the hassle of coming down physically and handing it over in a physical storage material like a hard drive.
Connect with a ProMAX expert to learn more about our cloud storage for video editing services and how you can benefit from them.
Nathaniel Cooper
As Chief Operating Officer of ProMAX Systems, Nathaniel Cooper, runs ProMAX Systems day to day operations. Cooper has been working with Storage, Backup and Media Management for video and creative professionals since 2001. Cooper has lead the design and deployment of some of the largest media systems in the world including a range of customers from NFL, MLB & NBA teams, US Military operations, and many of the worlds largest PR agencies and consumer brands. Cooper has spent the last 9 years as part of the ProMAX team and specializes in translating complex technical issues and options into easily understandable concepts.