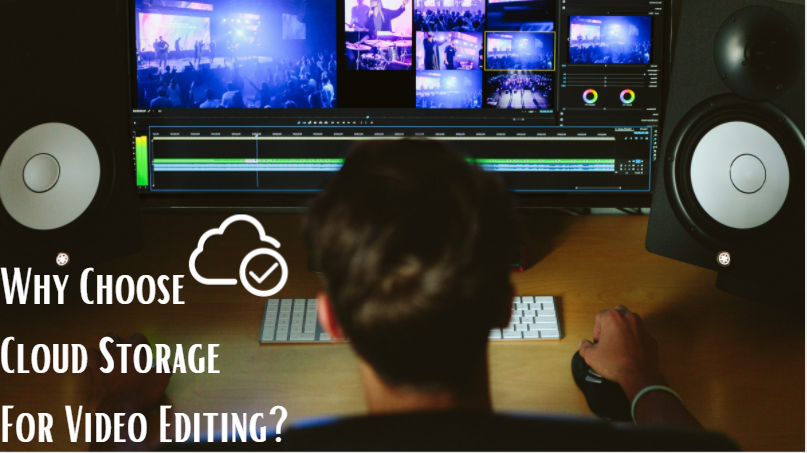 Storage has always held an inevitable role in most businesses involving computers, and this role has only gotten more prominent over the past couple of decades. Cloud storage for video editing has the upper hand among several storage solutions, primarily when you deal with large files.

The businesses that produce videos have multiple storage methods in their arsenal, and each one of these methods has its pros and cons. The best thing any of these businesses could do is slowly switch and adapt to the method that has more pros than cons, which is "cloud storage."

Suppose you are wondering how using cloud storage for video editing and other related processes can be better than the traditional "on-premise" methods. In that case, this is what you need to read.
Cloud Software For Video Editing
The benefits of switching your video production process to the cloud are more than promising. In particular, incorporating the cloud facilitates one of the most progressive working methods with video, which is "collaboration." The said collaboration can be with both online contributors, offline contributors, and even remote entities. In these cases, cloud software can help centralize your files on the web, making the process easier and more effective.

Before blindly jumping into cloud video editing, one must be sure that it is not one-for-all. This is where weighing the pros and cons against each other and having a clear understanding of the requirements can help you make the right choice. What you need comes first, followed by the entire process that leads you there.

Advantages
Collaboration is facilitated most effectively, and multiple people can easily collaborate.

This works well if there is a large team that is working on the same video content.

You can save money on powerful and sophisticated storage hardware.

Sharing to the web is a lot faster and easier since you can bypass uploading files from the system.

You can save a ton of time as you render the videos in the cloud.

Backup and Storage become incredibly feasible. You can set up automatic back-ups too.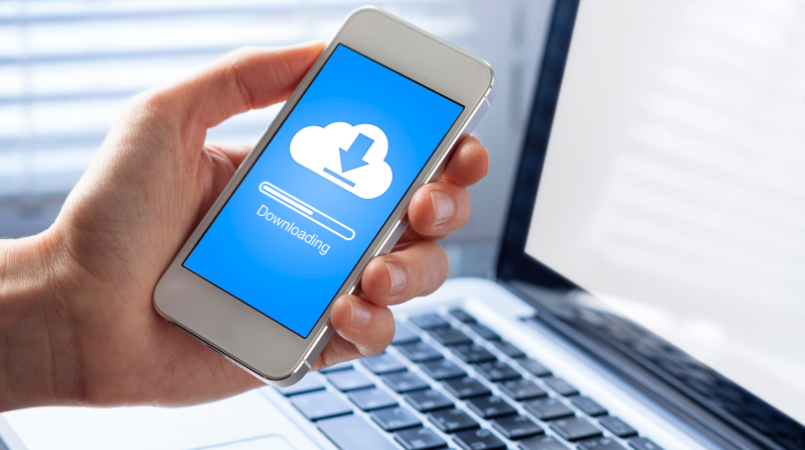 Disadvantages
The number of features available in an authentic cloud-based editing platform can be less

Previewing the final video in the maximum quality might not be possible

Investing in Cloud storage might be expensive for certain businesses, depending upon their scale and computing power usage is higher, leading to added operational charges

Cloud video editing relies too much on internet speeds, and any changes in this factor can affect performance greatly
Besides these factors, we must consider that video making and editing are growing into more collaborative processes, and switching to the cloud has become almost inevitable for most companies. We must also take the increasing file sizes and quantities into consideration to figure out what will be centralizing the editing process in the cloud.

If you are making more short, presentation-style videos that are mainly targeted towards social media, you can use the lighter versions of cloud editors in the market. If collaboration is the crucial reason for you to switch to the cloud, you must go for software that suits your workflow, and it must also have a ton of advanced features. Besides these, you can have factors like rendering quality, collaborative team size, etc., to help you determine the type of cloud storage solution you use.
On-Premise Software For Video Editing
Editing videos on a computer using locally available content and software contributes to on-premise video editing. To put it more elaborately, the editing software installed in your computer draws the resources from your locale, and the editing is done. This is the traditional way of video editing, and it still works fine for businesses of a specific scale range. To put this in perspective, we must understand the pros and cons better.

Advantages

It is best suited for individual editors or even small businesses to eliminate factors like accessibility, sharing, and collaboration among coworkers.

If you emphasize highly advanced features like sophisticated visual effects, then on-premise editing will work better as the software that caters to these needs are made for drawing resources from a single PC

There is no degradation in video quality

Storage space will not be a significant constraint in local editing

You need not worry about rendering loss or the upload to cloud process
Disadvantages

Collaboration for on-premise video editing requires hardware or the tedious tasks of sharing external drives

There is more risk involved, and there is no way to retrieve lost data if there is physical damage or software crash.

More manual intervention is required in sharing, uploading, and backing up processes.
As we have established the definitions and pros/cons of both on-premise and cloud video editing, it would be relevant to address some common comparisons. One of the most common questions is "What is the difference between on-premise and private cloud?".

As confusing as this might sound, the difference between the two is pretty straightforward. While on-premise editing takes place entirely offline, a private cloud (even if local to the organization's premise) can be used for online collaboration and editing within the private network (NAS network storage).

Why Is The Cloud Better Than On-Premise For Video Editing?
Over the past couple of years, Cloud storage has gained a lot of momentum in video making, and it has become the primary source of Storage for many individuals and companies in the industry. If you consider the entire process on the cloud with that in a conventional hard drive, there is no way you can fit in all the aspects in the latter method.

If you are wondering why the cloud is better than on-premise, these advantages speak for themselves. Cloud storage for video editing is relatively cheap and accessible, making the process a lot lighter for the users. There are other advantages to this, like active backups that can be set up to ensure the durability and safety of data.

Besides, cloud storage companies often come with a great and very effective data recovery plan if the data is accessed somehow without permission. The encryptions are strong, and links are available to access the information required. In the event of unfortunate circumstances or system failures, cloud storage can be your savior.

Which Is Right For My Agency?
Each business is unique, and so are its requirements. There are certain factors you need to consider before deciding on what is perfect for your company. Some of these factors include,
Investment

Tools

Functions

Compatibility updates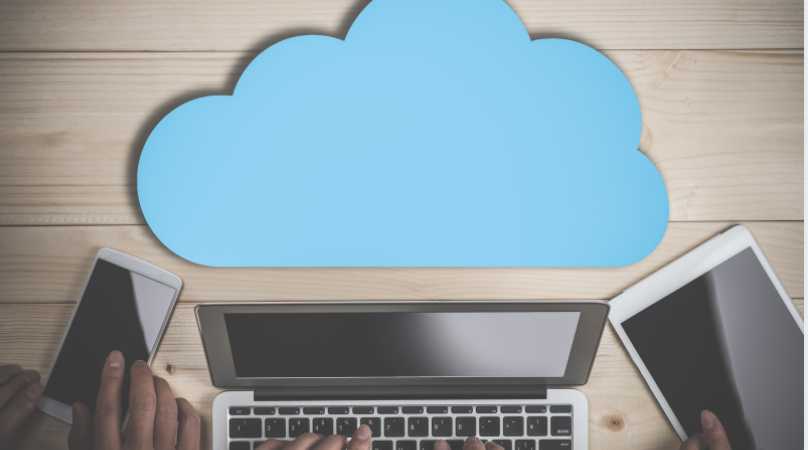 As mentioned earlier in this article, you need to evaluate the nature of your agency or business and understand the requirements to know if editing videos on the cloud is worth considering for you. Here are some cases in which cloud video editing will fit right in:
Online Collaborations
If you have a team that emphasizes collaboration to enrich the quality of the video content, cloud editing solutions will work perfectly for you. This applies to teams that make documentaries, short films, promotional videos, and even interviews. Today's social media scene is all about collaboration and bridging ideas together, and we often witness influencers coming together and producing collaborative content. These scenarios do call for online editing solutions, and the cloud is the key to collaborate efficiently.

Social and Marketing videos
Social media marketing is the next big thing, and we have seen significant businesses bloom because of this strategy all around the world, and this strategy mainly involves videos. Most of these videos are short and are explanatory, and they portray the product or service in the most appealing way possible.
The same goes for infographic videos, which have proven excellent for quickly grabbing viewer attention.
Most of these videos are simple with fundamental transitions, a fitting soundtrack, and probably some moving text. If your business involves making these kinds of videos, and if you are into social media marketing, it is high time you switch to the cloud and start editing these videos online. Using the conventional means of editing for these videos is honestly a waste of operational costs.
If you are switching to the cloud, you need nothing more than a web browser and a cloud editing platform. There is no hassle of software installation, and purchasing powerful hardware, etc. All you need to do is upload the footage and start working on it right away. Most of these cloud editing forums also consist of libraries with audio/video clips, photos, etc., that can be incorporated into your video.
Professional Video Production
If you are a professional video production company comprising editing teams with many people, collaboration is of prime importance, and so is quality. Even though there is one complete cloud solution that accommodates the entire workflow, a good quality cloud platform can still help you run things seamlessly with very little intervention.

Low-Touch Videos
If you are dealing with a massive volume of video, but the editing requirement is low (like adding clip heads, pre-rolls, or tails), cloud editing will work wonderfully. To put this simply, you could say that you are working on a long video that needs minor editing here and there. Using offline editing might not fit this scenario well as much as cloud editing.

The cloud-based editor will help you create custom layouts and scenes in the required portions of the video, and the editing process becomes a lot more feasible. You can also change properties like brightness, contrast and perform color correction.
How can we help your creative team?
Learn how to improve your media management practices, Click below to speak with an expert today
Talk to an Expert Now!
Cloud Service Providers
There are multiple cloud services out there with different features and characteristics, but you need to make sure that they have the following qualities before you settle for a Cloud storage provider.
Accessibility: Your data on the cloud must be available for your access at all times. If accessibility is hindered, it could cost you a lot of manhours.
Security: Security is of prime importance, you need to make sure your vendor is strong on data encryption, permissions, and access controls. You cannot afford to have your data stolen or modified by hackers when it is on the cloud.
Durability: Durability must also be in check, and there must be no loss of data in case of physical accidents in the facilities of your service provider. Your cloud service platform must also encompass practical backup features.
These are the essential factors to be looked into not to regret making the decision later on. These factors will ensure that there are practically minimal technical issues, which are pretty standard in external devices and physical Storage.
Besides, you benefit from unlimited and uninterrupted access to your data despite your location, and you need not worry about your data going missing without a trace.
When it comes to all the different video editing cloud storage products available on the market, ProMAX Systems checks all the boxes mentioned above and can offer the best cloud video editing experience most seamlessly without you having to worry about Storage constantly. The UI offered by Promax is very intuitive, and there are multiple tutorials available on the website to help you navigate the process better.
Conclusion
Switching to the cloud for video editing can be a pertinent decision for any business that revolves around videos. You might now have quite an understanding of the process and the different options available. It is evident that cloud video editing is more beneficial for most business use cases, and solutions fit right in. All you need to do is understand the needs of your business, weigh the pros and cons against each other and choose the option that works well for you.

Nathaniel Cooper
As Chief Operating Officer of ProMAX Systems, Nathaniel Cooper, runs ProMAX Systems day to day operations. Cooper has been working with Storage, Backup and Media Management for video and creative professionals since 2001. Cooper has lead the design and deployment of some of the largest media systems in the world including a range of customers from NFL, MLB & NBA teams, US Military operations, and many of the worlds largest PR agencies and consumer brands. Cooper has spent the last 9 years as part of the ProMAX team and specializes in translating complex technical issues and options into easily understandable concepts.