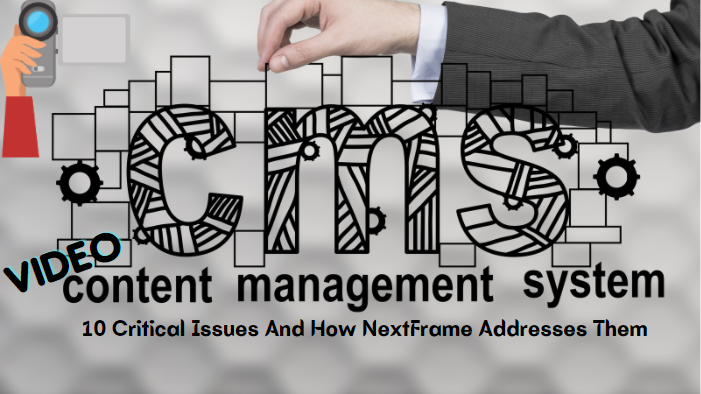 Content management systems (CMS) are considered one of the most important assets when it comes to overcoming recurring hurdles related to managing content regularly.

However, the harsh reality is a bit different. It isn't enough to have a CMS, as you'll also need to address other significant concerns, especially if you're looking for a one-size-fits-all solution.

What is this system all about?
A video content management system is quite similar to a normal CMS (WordPress, Drupal, etc.) but with a few different functionalities. To put it briefly, a Video CMS is composed of a dedicated hosting system, a digital-asset management dashboard, pre-built templates, and a comprehensive content supply network (CDN). Besides, a video CMS can also provide specialized tools to promote and evaluate the content.
Many businesses, agencies, and individuals invest hefty amounts in content management systems, assuming that it'll solve all of their problems related to content production, management, and delivery.

Through this blog, let's take a deeper look into some of the major obstacles your content management system isn't equipped to handle and how to choose a good system for your business.

Common Issues That Users Experience With Content Management Tools

While videos offer businesses unparalleled value compared to other forms of content, you'll face many storage, sharing, tracking, and management issues if you don't opt for the right enterprise video management system.

There are a plethora of enterprise video management tools all over the internet. However, not all are equipped to handle all of the obstacles that you face regularly. Listed below are ten major issues concerning tools and apps:
Editorial and Management Rights - Most video content marketing tools lack centralized control, which in turn minimizes the quality of the copy produced, leading to errors that could have otherwise been avoided. A few tools offer centralized management features in some cases, but these aren't easy to use, and companies usually end up hiring editors or outsourcing the work.
Support for large files - Most apps don't support large files, such as 4K and UltraHD videos. Even if they do, you'll soon be running out of storage space. For instance, a minute of a 4k video can easily put you beyond the allocated upload size offered by the most commonly used systems.
Cost - Another common problem that's tied with any software is its cost. Depending on the features you choose, it can cost you a lot. Besides, you may also need to spend more money on installing and managing the tool.
Maintenance - If you aren't tech-savvy, you'll find it difficult to find your way around a video CMS. Most businesses outsource the work to third-party service providers or hire an in-house team. Either way, you'll have to compromise your exclusive rights over maintaining the tool and your data.
User Training - What if the software doesn't have a user manual? You may have purchased the tool, but it is of no use until you figure out how to use it. Some content management tools provide in-depth tutorials and guides, but you'll still need a certain level of expertise to use the tool.
Security - One of the biggest concerns that most businesses and agencies are handling video content face is data privacy and security. Since an enterprise video management system is usually owned and operated by third-party vendors, you can never be sure that the data you upload on the software is 100% safe from cybercriminals.
Feature Additions - If you need a feature that your video CMS doesn't offer, it may require custom programming that requires extensive integration and a significant amount of technical know-how. Alternatively, the application may not even allow you to add additional features. Either way, this is a critical problem that doesn't have a workaround.
Bad structure for content production - Most CMS tools miss out on building a straightforward structure for producing video content. You need a platform that allows you to enable seamless collaboration between contributors and editors for each content creation step. Unfortunately, there aren't many that support this feature.
Vendor Dependency - When you deal with the people who implemented CMS because of the device and installation-specific experience, the cost of making systemic amendments is normally lower. This makes it much harder to change suppliers. Besides, you're totally at your vendor's disposal if there is an issue with the tool.
Ease-of-Use - We can all agree that most tools aren't easy to use. It gets even harder when you aren't much familiar with the fundamentals of video content production. You'll have to climb a steep learning curve to get the most out of your investment.
Specs to look for a Good Software
A powerful, secure and stable video is a must as you handle videos regularly. By investing in the right system, you'll be able to enjoy an array of advanced features in one place.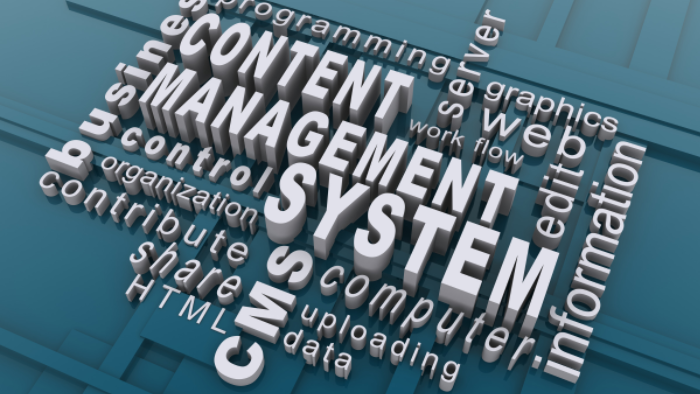 Here are some essential features to consider before choosing an enterprise video management system that best fits your business needs:
It should be seamless. You must be able to easily upload, edit, share, and share videos across multiple social media platforms from a centralized dashboard.

It should be able to store huge media files and display them without compromising the quality. Simply put, the video CMS should support multiple file formats and an extensive list of video galleries.

The system should be optimized to ensure that all videos are accessible to your viewers without lags or buffers. It should also be optimized for mobile devices and compatible across platforms.

The software must include high-level security and encryption to protect your uploaded data from theft. It should offer add-on security features such as two-factor authentication, user rights management, branding, watermark, etc.

A good video CMS will allow you to streamline every aspect of content creation- from setting up appointments with contributors, assigning projects to editors, real-time collaboration, and sharing.

The video CMS should offer in-depth video analytics. You should be able to monitor your content's performance as needed to optimize your brand's marketing strategy as per consumer demands.

Finally, the software should be cost-effective. Consider checking out open-source video content before opting for paid products.
Why Nextframe is the Best Management For Video Content?
With NextFrame By ProMAX, you'll be able to streamline the process of collecting video footage from your customers for editing purposes without even stepping out of your office. It works seamlessly on mobiles and computers and makes the process of gathering customer testimonials easier, quicker, and extremely manageable.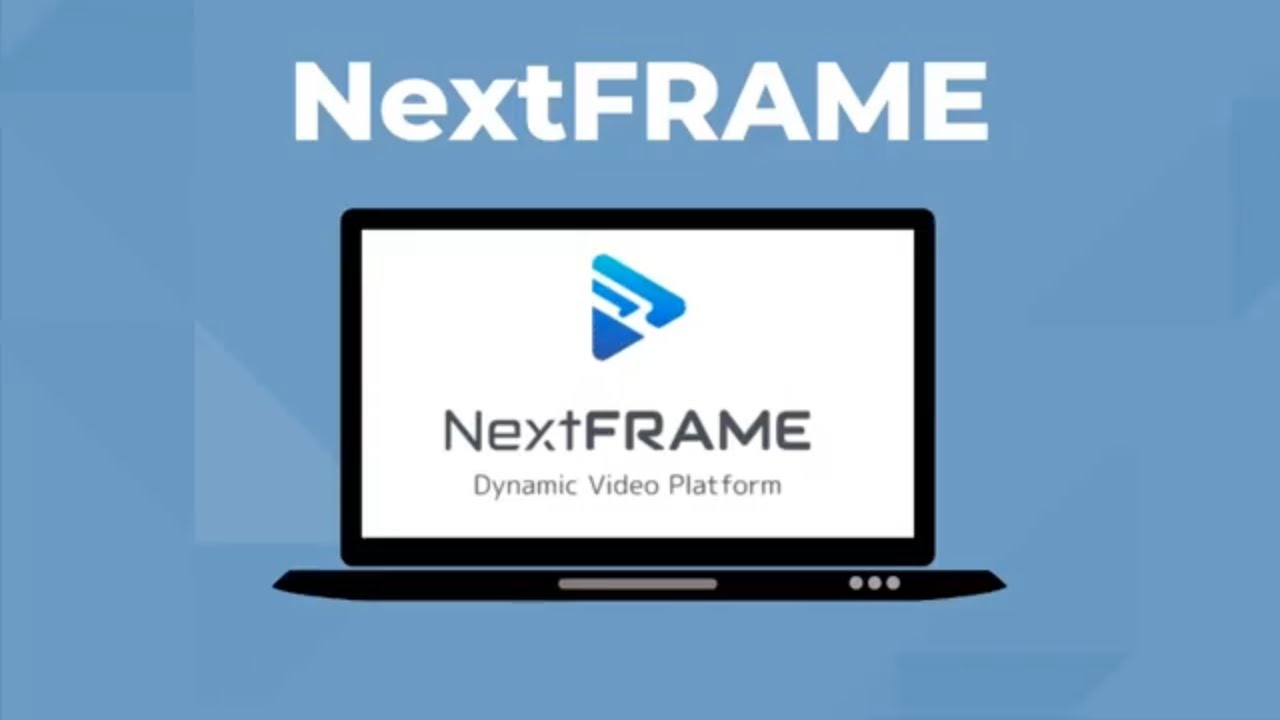 In contrast to other applications, Nextframe is a video content tool covering every aspect of your video marketing needs. You can use it to capture high-quality videos on your phone and directly upload the images to a desktop interface via the cloud, allow the editor to handle the content, and import the complete resolution video for editing.
The tools and features of NextFrame allow you to personalize your videos in full. It includes a simple and intuitive user interface, convenient editing and sharing options, and contains plenty of editable templates to save time and effort. It also offers several tips and webinars on handling, building, and developing your video content for better engagement.
Important features of the desktop app include features, such as:
Managing contributors

Scheduling and assigning projects and deadlines

Gathering customer testimonials via direct video submissions

Responding to open projects

Recording on mobile devices

Scheduling shoots

Collaborating with teams
The tools and features of NextFrame allow you to personalize your videos in full. It includes a simple and intuitive user interface, convenient editing and sharing options, and contains plenty of editable templates to save time and effort. It also offers several tips and webinars on handling, building, and developing your video content for better engagement.
Sign up for the NextFrame Beta Program.
Conclusion
Adding videos to your brand is a trend that is growing by leaps and bounds. Video marketing is one of the most effective ways to conduct your business successfully. And with the right features in place, a video content management can be the greatest armory in your marketing arsenal.

Consider the primary features you need to manage your videos without much need for professional assistance. Finally, bear in mind the budget and general priorities when selecting a video CMS.

The choice of the right and secure video CMS is therefore essential to this achievement as a professional tool like NextFrame facilitates and speeds up the job, saving you a lot of time, effort, and money.
Nathaniel Cooper
As Chief Operating Officer of ProMAX Systems, Nathaniel Cooper, runs ProMAX Systems day to day operations. Cooper has been working with Storage, Backup and Media Management for video and creative professionals since 2001. Cooper has lead the design and deployment of some of the largest media systems in the world including a range of customers from NFL, MLB & NBA teams, US Military operations, and many of the worlds largest PR agencies and consumer brands. Cooper has spent the last 9 years as part of the ProMAX team and specializes in translating complex technical issues and options into easily understandable concepts.