Sharing and storing stat is a crucial part of the business. As time passed, the number of bytes consumed by this data has increased to such a substantial level that it just makes it slow if you merely store it all in a pc. This poor performance of the PC can be prevented by using cloud storage.

Over the last few years, cloud storage has solidified itself as an incredibly critical tool for small and large businesses alike. However, there are many misconceptions about cloud storage, which makes it even more significant for business owners to understand what cloud storage is, how it helps, and how to choose a service provider that aligns with their business goals.

That said, here's an in-depth guide on how to choose a cloud storage provider.
What is Cloud Storage?
Cloud storage is a way of storing data in large volumes in massive servers located in different locations to remotely access the information required without storing all of it in one place. Keeping it all in one place, several issues like security, damage, and non-repairability can affect the data, leading to the loss of valuable data. To prevent this, cloud services were introduced.
Cloud service providers give you access to cloud space to store your data which can only be accessed by you and people whom you grant permission for access. The data can be remotely uploaded to the cloud and remotely downloaded by people who access the content from any part of the world.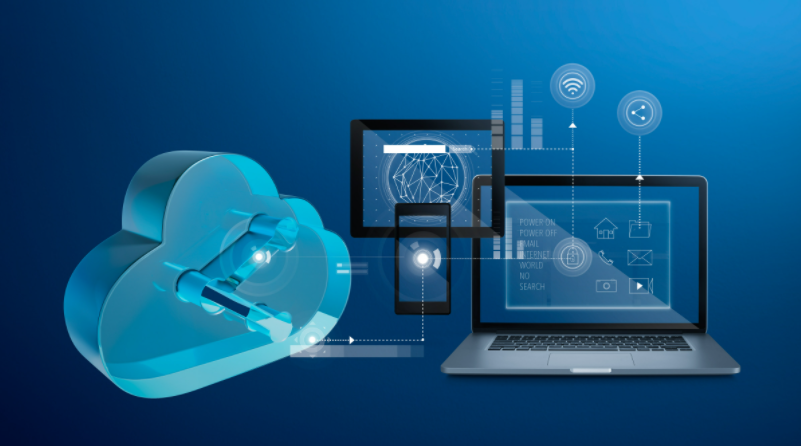 It is the most convenient and reliable option available in the market right now. There is no more fear of losing valuable information over technical glitches in your personal device.

Based on its deployment and the various components and subcomponents, cloud storage can be classified into three core categories:

Public Cloud: To put the public cloud concept into perspective, you can take the example of an apartment with multiple residential units. The cloud service provider will be your landlord, and you, as a tenant, will be occupying one unit in the apartment (virtual storage unit). The main idea to be noted here is that other tenants may occupy the different units of the apartment managed by the same landlord. Public cloud providers take care of their cloud architecture and manage it themselves.
Private Cloud: Private cloud is typically used by one company or organization, and this is functional if you need additional data security. So major government organizations and monetary bodies that operate with critical data use a private cloud solution.
Hybrid Cloud: Hybrid cloud is more of a convergence between the public and private ones, and it offers the benefits of both. Take a single organization requiring a public cloud for flexible aspects like webmail and a private cloud to keep secure and sensitive data. In this case, a hybrid cloud setup offers the best solution and serves both purposes.
How Does Cloud Storage Work?
Data is stored on the internet with the help of a cloud service provider. A third-party vendor will own and operate a storage capacity that can be accessed with a pay-as-you-go model. The capacity of the file shared, security, and the providers provide durability to access your data from all around the world.

Large data centers are available in different parts of the world. There are different workflows for different types of storage.
Block storage- In block storage, the information uploaded is made into smaller units. The block is then always associated with a unique number or identifier. This identifier is placed in one of the storage systems. It is a fast, efficient method for databases that require high-performance workloads. It is also proved to have a low-latency period.
File storage- It is more of organized space for hierarchically stacking files and folders. Network-attached storage plays an integral part in this system. Being hierarchical will help faster access to the data.
Object storage- Data is stored as an object in this case. It contains a data-stored file, metadata, and an identifier that is unique to this particular file. The file and the metadata are stored as a single object to follow the object protocol with an ID. The user needs to give the ID to the system to unlock and retrieve the content anymore.
The significant advantage of having cloud storage is that you have to pay only for the storage they use. There is no waste of storage or money. Unlike one-time purchases, the pricing is recurring, but it undergoes a very unnoticeable amount of change in the final amount.

Global availability and utility billing are other pros of cloud storage, making sharing files more accessible and more secure internationally. The user-friendliness is well-known for. They also provide backup and off-site facilities so that no valuable information is lost in the event of significant damage.

What are the Factors when Choosing a Right Cloud Storage Provider?

Plenty of time and thoughts should be considered before selecting a cloud storage provider. Let's have a sneak peek into some of the aspects.
Data Volume - The first and foremost aspect is checking the amount of storage they are providing. For larger businesses, the volume required is more, and thus it needs to be better than small-scale ones. The subscribers, therefore, have access to store full quality video at these storages with a reasonable price and maximum security. Some services provide data volumes up to 100TB, which runs files while delivering peak performance. Key benefits of doing so include things like no need for rewriting apps. You can easily import data from any storage repository. It is also a quick process. We get to keep this business continuity, proper upgrade without disruptions, and a total reduction in recovery times.
Server Uptime - There are expected to be several upgrades in the server with downtime for repair and maintenance. Having longer server uptimes is acceptable as it keeps the servers from having any security threats, sudden crashes, or freezing. Every leading cloud service provider guarantees 99.99% server uptime. This reduces the downtime in a year to as little as 6 minutes. This way, you can ensure that the service you use to access your cloud storage is uninfected and fully repaired to prevent shortcomings.
Speed - Cloud storage service providers always have to ensure that they deliver HPC even when several works are being carried out simultaneously. Nobody appreciates having waiting time for your cloud files; they are to be delivered as quickly as possible. High-Performing Computers or HPCs are the servers that empower real-time performance with power, all while heavy applications and several users are accessing the product simultaneously. Ensure the cloud provider you select for your work has installed HPC servers for giving the optimum performance.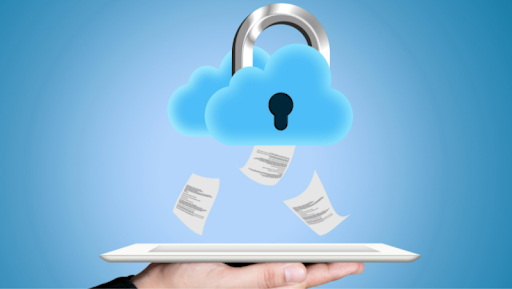 Cloud Security- Now, security is one significant aspect you cannot risk. There is no compromise in the price for the security of your files. Host, network, and physical setup security layers are provided to the customer. Ensure this multi-layer security is being used by the company you choose to provide you with cloud service. Any website with a business generates data, and it needs to be in good hands to protect it. Cloud storage has increased security so that any sensitive data can be shared over the cloud.
Backup - Every service provider mandatorily has to sell data backup facilities. Ensure that backing up happens every single day, or you can miss out or lose data. Backup of 45 to 60 days is the maximum. On-request, this duration can be extended too. The next step is to learn how to do the backup and retrieve the backup when a situation arises.
Data Center setup- Data centers are set up in different locations. Whichever is more accessible and closer to the center provides you with the data requested. In case of extreme weather conditions when services are not adequately available, these separately located servers could send the requested information.
Support- One area where the cloud service providers still have to strengthen is customer support. It is necessary to use these limited numbers of cases the provider is willing to take to get the help and clarifications you need.
Conclusion
The data centers with massive servers that make data available to users who are not physically connected to the data sharing device are called cloud storage. It works straightforwardly. Remotely uploading and downloading content has become easy with this method. The information uploaded is stored in massive data centers worldwide and easily accessible through a web interface with proper security credentials.
The master control server and several other servers are connected for using whatever time you require it for and pay the bill accordingly. It is very safe to use and follows all the protocols needed by cloud storage providers.
It is essential to keep in mind that these service providers should only be selected after intensive research and for you to save a lot of money so that your business demand increases. By allowing content sharing with the people you choose to access, nobody else can access this multi-layer-protected data from the wrong hands.
Need more insights on how to choose a cloud storage provider?
Get in touch with ProMAX Systems, offering almost every type of storage solution tailored to your business needs.