Todd Henry was shopping for a server. The target had to support high speed editing, easy management, and tracking of enormous video files. A deep well of storage and the ability to solve file format nightmares were also critical to meet their production demands.
As manager of a creative team, Todd sought the equipment for Cerner Corporation, a leading designer of IT systems for hospitals and medical centers. The right purchase would guarantee the quality of state-of-the-art videos, storytelling with imaginative visuals and pitch-perfect soundtracks. Second best wouldn't have been good enough.
It's no surprise Todd chose a ProMAX Platform because it offered all the traits he desired.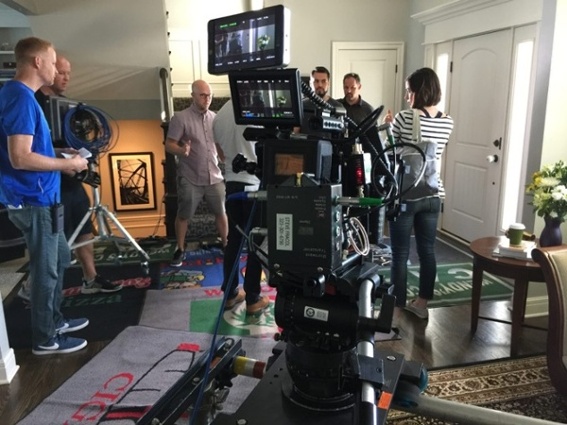 "The software is not complicated and there aren't a million menus to go through when you need to find a file. You just go through your finder and navigate easily to find it. We particularly like the ability to partition projects. You can grow or shrink a storage space, which you can't do in a typical drive," he says.
Cerner's video team can also take advantage of the system's high-end transcoding capabilities to help deal with a myriad of different file formats. With a ProMAX Platform, a user simply moves a desired file in one format into the transcoding folder, and the file is automatically encoded into the desired format.
"You don't have to jump through a lot of hoops and you don't have to do workarounds. I remember about 10 years ago when you needed a PhD to figure out how to transcode. We're shooting now with cameras that are 6K. Now we can knock down those gigantic files into more manageable sizes on the server. That's a huge help."
All of Cerner's 26,000 employees, including software engineers, system architects, and an army of other technical wizards, must have the right tools for their jobs. The information systems they create affect untold numbers of patients. When you visit your doctor, there's a good chance your medical history is being created and stored on a Cerner system.
"Our biggest project each year is the Cerner Health Conference," says Todd Henry, Multimedia Manager in Creative Services. "Close to 20,000 people from the health care industry come into town for this event, which means we do a lot of large cinematic presentations with plenty of graphics to get our messages across."
In addition to conferences, the creative team faces a constant demand for informational videos, interviews, testimonials, and executive office communications.
Todd says, "With this new server, we have everything we need in one place for quick access. It interfaces nicely and everything is straight forward and works really fast."