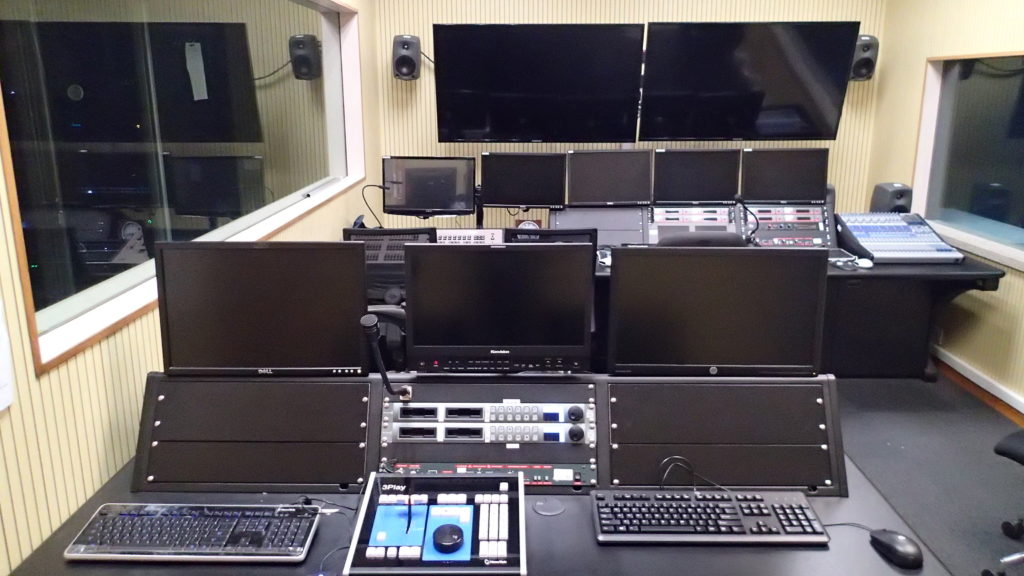 Walking onto the newly built University of Macau (UM) campus, Wayne Law was awed by the beauty of this 10,000-student school. Though the architecture has a Western look, the grounds create an Asian ambience with wide walkways of stone punctuated by water fountains and small gardens.
"When I first walked onto UM's new campus, I felt lost since the campus is huge," says Wayne, Director of Director of Business Development in China for the Hong Kong office of WTS Broadcast. This office is part of England's WTS Media Group and is a reseller of professional equipment brands, such as ProMAX.
Wayne's campus visit was the first step in a yearlong campaign to provide equipment to the UM Department of Communication's new video production facility. The primary users will be aspiring journalists and others who see the future—caught on video.
Working with his GM, WTS Broadcast General Manager Jonathan Mortimer, Wayne recognized education as an often-overlooked market. If the Macau sale was successful, the experience could open new doors for WTS.
"Most of our customers are broadcasters but that market has become narrow and highly competitive. Over the last few years it has gotten to where we can't limit ourselves to concentrating on broadcast only. So, we service such markets as education, churches, banks, and others where there is opportunity," Wayne says.
Before traveling to Macau, Wayne dug deep to understand all that is required for teaching video production at the university level.
"Before we were ready to talk, we had to know how much storage they needed, the number of users who would work on the network at once, what kind of cameras they would be using, and other specifics," Wayne says. "This was a department that had previously been using memory cards to share their projects with others. They were definitely ready for an upgrade."
During a year of negotiating, Wayne had to answer countless questions and discovered what a maze education can be. He spoke to a media lab supervisor, communication department professors, the school's IT leaders, financial officers, and many others. In the end, ProMAX was an easy sale.
"In Asia, customers mainly want all-in-one box solutions that is easy to use. That's what they look for. They also have an eye for security and low maintenance in their servers. So I knew from the beginning that we had to sell them ProMAX."
This is the Convergence effect. Prior to 2015, ProMAX was part of the herd: they required three separate units—often from three separate manufacturers. Problems came along as part of the package. Then the Convergence arrived.
ProMAX Platforms were reduced to a single cabinet. This gives users all the reliable production, archiving, and security functions needed, plus an easy-to-use software package.
When the UM deal was signed, the school gained a system with the flexibility to handle class after class. Twenty students and more with 20 students can simultaneously edit, cut, add voiceovers, layer productions with music, and polish their video projects.
The Platform at UM has a healthy storage capacity of 300 terabytes of quickly-searched memory. It handles 4K video editing and is ready to keep pace with the ever-evolving upgrades that are sure to come.
But in the end, Wayne saw that tech talk wasn't what finally closed the deal.
"In the education market, technology isn't the key component in the sale. Equipment has to be very good—but that isn't enough," he says. "Relationships with key people are the most important parts of the process. Find the key people, give them what they need, make them comfortable, and they will want the system you have."