Introduction
We are virtually drowning with digital assets as consumers. We get hundreds or thousands of visual and textual submissions every day. Within organizations, the situation is no different. The variety of media assets to manage and utilize expands daily, with many consumer touchpoints and promotional strategies. It becomes more difficult to navigate all those assets to complete projects on time and within budget. Despite the company size, digital asset management is the solution to all these problems.
With Digital Asset Management System, managing your business's media library, online media file types, online media net and other rich media is easier. However, if you're not aware of what digital asset management systems are, don't worry. In this article, you'll discover everything you require about digital asset management. Let's get going!
What Defines Digital Asset Management System?
DAM system, as a discipline and a technology, is all about controlling, flexing, transferring, accessing, and reporting digital assets across businesses, unlimited users, partners, and providers from a single source of truth. It helps in providing a digital experience to manage your assets. A DAM system is concerned with providing the correct marketing and creative material to the right people for users access on all platforms, generally in real-time, and tracking and measuring digital asset engagement throughout a company and its potential worldwide reach.
A digital asset, in technical terms, is more than simply a video audio file. To determine the worth of a file (or group of files), you must first gather extra information about the asset types. In a nutshell, you need metadata. An asset is the media content with its metadata for most DAM purposes. This information might be as basic as the file's name, creator, or creation date or as sophisticated as the rights and payments associated with the usage of a picture or the extracted voice converted to text from images videos.
Functions of Digital Asset Management System
Now that you know what digital asset management is, you must wish to know what function it performs to manage the asset library of a business. To help your search, we came up with some of the essential functions that a digital asset management software can perform, which include:
Assets Creation
Teams that have access to the DAM solutions can scale projects by utilizing seamless integration with creative tools such as Adobe Creative Suite, native content creators, and project management software such as Smartsheet. It enables creative teams to create new assets and creative files without having to switch between different platforms.
Organize Assets
At its heart, a digital asset management system is used to concentrate and store organize your assets in a single, readily accessible library where everyone can quickly discover them. However, digital asset management is more than simply storing your files in one location. It's about using the DAM's powerful searching, downloading, and sharing features to guarantee your assets aren't only saved and correctly exploited by workers, agencies, external users, and partners to maximize the potential of each asset.
Search Assets
Finding the perfect item without digital asset management might take time, even if you know precisely what you're searching for. However, your content will be easier to find with a DAM system.
The priority is your keywords, which are terms and phrases that describe the materials you're submitting. Attributes, like keywords, specify additional crucial information about your assets, including the date generated, photographer name, and file name. These attributes assist people in discovering your assets and are automatically retrieved from your assets upon upload or manually added.
Share Assets
Sharing a few low-resolution photographs with colleagues, partners, or agencies is not an issue, but when you're working on a huge PPT presentation or discussing a movie, sending assets over email becomes a challenge. File sharing in a DAM system can be done in several ways:
Many businesses use the light boxes option for longer-term projects, which enables you to group content from many categories into project-specific folders.

The most typical way to share assets is to send an email with a link to an online gallery or a downloaded zip file.

Another way is sharing brand assets, brand guidelines and supporting different campaigns through brand websites.
Distribute Assets
A DAM system allows assets to be published worldwide from a single cloud-based location. Distribute assets straight from your DAM using public or private links, and establish expiry dates for connections for further protection.
Integrate assets directly into your website so visitors and media sources can access the most recent logos, biographies, and brand graphics. When an asset is altered or added, it is immediately updated at the point of distribution.
What are the Uses of Digital Asset Management System?
Wondering about the uses of the digital asset management system? You'll find the right uses in this section. All brand managers prefer DAM software for information management and OpenText media management. Some other common DAM users are:
Ø
Improves Creative Workflow
Anyone who has exchanged files and digital assets across creative clouds and servers can testify to the issues such a process causes. Versioning controls, losing time identifying the relevant item, and overwritten files are just a few of the issues creative workflow manages. DAM streamlines the creative cycle, enabling teams to collaborate on creative files internally and externally.
Ø
Retains Consistency of Your Business
More than ever before, companies must maintain brand consistency across all communication platforms. Customers interact with a brand in various ways and must have the same experience across all of them. With so many departments participating in brand messaging, achieving consistency has never been more difficult.
DAM software enables businesses to guarantee that all departments utilize the same, most recent versions of diverse assets. Companies may also utilize DAM to enforce the usage of branded standards, templates, and other assets that maintain brand consistency.
Ø
Adds Security to Your Assets
Keeping your assets safe at all times is critical, yet it may be tough to maintain. Files may get damaged, servers can crash and malfunction, and files might be lost due to poor management. DAM software removes these concerns by storing and safeguarding your digital assets in the cloud.
Versioning control, rights management, and data encryption for sharing files and storage are all included in cloudbased digital asset management systems. Other security advancements include SAML and SSO identity management and regular application and infrastructure testing to identify any security flaws that may jeopardize client data.
Ø
Boost Users Access to Asset
When files are kept across numerous platforms and directories, it may be time-consuming and unpleasant to locate certain digital content hub. Employees who do not have access to a DAM system spend five times as long seeking the correct assets.
DAM software employs AI to categorize assets with appropriate information based on what you see when you load assets. Users may also modify, add, or remove tags to optimize asset search results, and the platform scans and maintains any existing information.
Ø
Provides a Collaborative Atmosphere
A digital asset management system fosters a collaborative atmosphere. When your creative teams utilize a file sharing platform that is a single source of truth, everyone is on the same page, regardless of location, local time, or department.
Using digital asset management systems, you may build role hierarchies and user rights across all processes. You may restrict each user's access to just the files or tasks most important to them, and you can set up alerts to notify your staff and external stakeholders when necessary.
[BONUS] Best Digital Asset Management Systems
Looking for the top digital asset management platform? No need to look any further! Although several digital asset management DAM software are available on the internet, finding the right one is difficult. To ease this out, we came up with 3 of the finest DAM platforms, which include: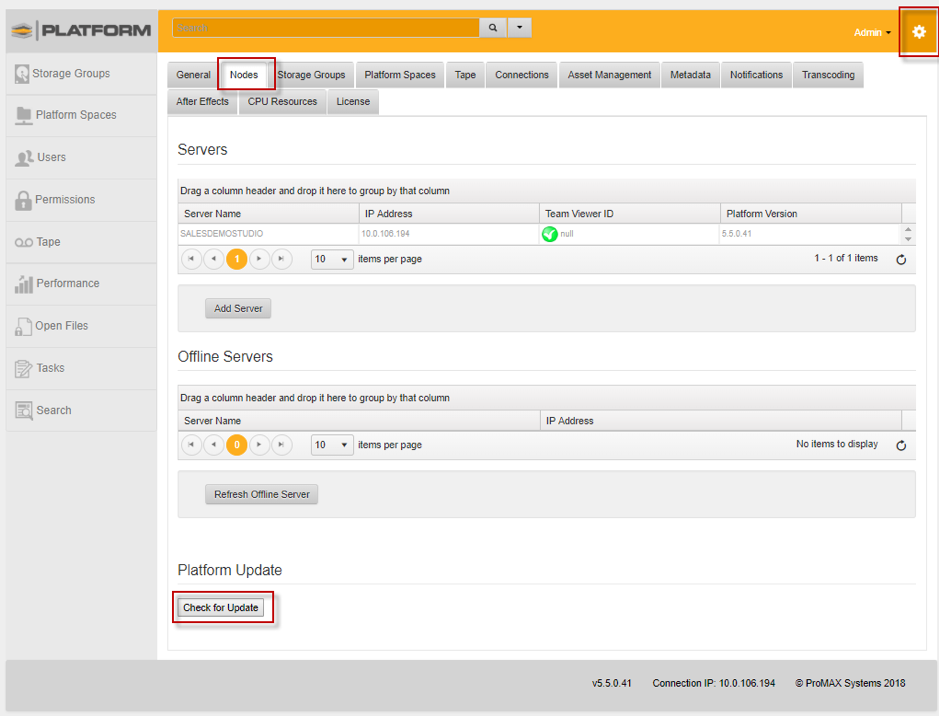 The first software on our list that can perform DAM functionality is the ProMAX Platform. It is based on shared storage for managing your assets. It includes everything you need to connect and communicate in a shared creative environment, such as Adobe Panels, Avid Bin Locking, and Dropbox connection for remote collaboration, among other features. Its Media Management package comprises ProMAX MAM for indexing, creating metadata, searching, and previewing your files.
ProMAX Proxy is also available to guarantee that all online and offline enterprise video is always available for screening, as is ProMAX Transcode, which enables you to employ pre-built or bespoke encoders to outsource transcoding to your Platform Server. It supports Windows and Mac and can expand to 4 internal SSDs for 32TB of internal SSD storage. It can also handle up to 128TB of active and offline storage to store assets.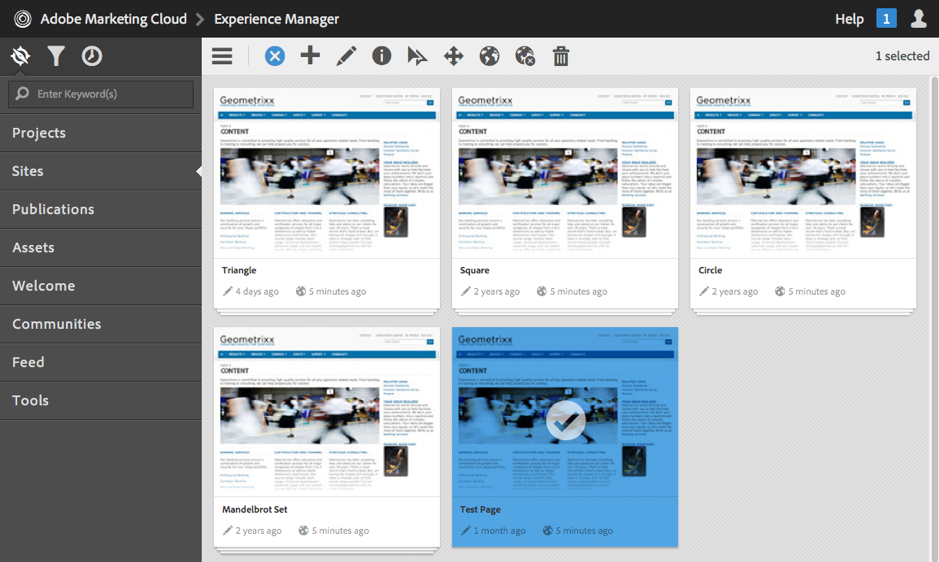 Adobe Experience Manager is an AI-powered content management system based on a cloud-native basis. The benefits of digital asset manager include scalability, flexibility, and security for developing and managing digital files across the web, mobile, and new media. Users may use reusable digital content and experience fragments to generate content and manage modifications. They can provide content via template-driven page writing or a headless approach using GraphQL asset management feature.
This digital asset manager solution allows you to manage thousands of digital assets while creating, managing, delivering, and optimizing customized experiences at scale. Users may use Adobe Asset Link to build and share asset collections and connect to the DAM inside Creative Cloud applications and Google Drive.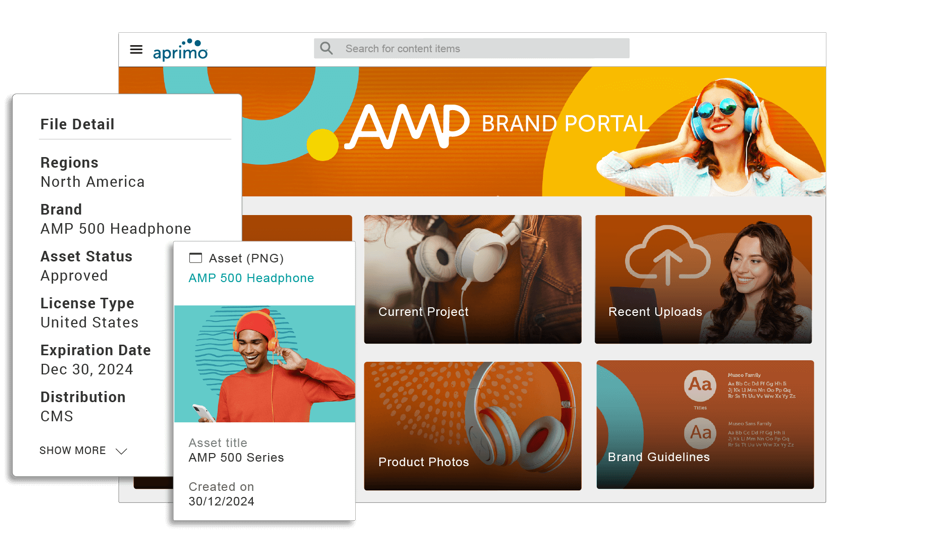 Aprimo Digital Asset Management enables organizations to create, manage, retain, and distribute digital assets such as audio, text, images and video files, allowing them to offer compelling consumer experiences more swiftly to market. It assists marketing teams in focusing on the really important work.
This cloudbased DAM serves as the Omni channel content's single source of truth. These features guarantee that marketers, brand managers, retailers, and creative teams offer the most up-to-date, on-brand content across all consumer contact points. Aprimo Plan and Spend enables customers to increase marketing success by rapidly altering plans, budgets, and spending to suit market and customer expectations.
Conclusion
In the past, asset managing was quite difficult and time-consuming since people had to do it through pen and paper. But with the introduction of digital asset management, this has become simpler. Besides that, we hope you know what Digital Asset Management System is after reading this article. Moreover, we recommend using the ProMAX Platform to manage assets because of its 100% encryption. Compare ProMAX Platform with other top brands here🔥🔥🔥
DAM Systems on Twitter
DAM Systems on YouTube
Nathaniel Cooper
As Chief Operating Officer of ProMAX Systems, Nathaniel Cooper, runs ProMAX Systems day to day operations. Cooper has been working with Storage, Backup and Media Management for video and creative professionals since 2001. Cooper has lead the design and deployment of some of the largest media systems in the world including a range of customers from NFL, MLB & NBA teams, US Military operations, and many of the worlds largest PR agencies and consumer brands. Cooper has spent the last 9 years as part of the ProMAX team and specializes in translating complex technical issues and options into easily understandable concepts.