Storage technology has gone through a significant process of evolution over the past decade, and PCIe NVMe is one of the prominent inventions that came about as a product of this evolution.

All computing systems and the businesses that use these systems demand high-capacity storage and data centers that can retain more information, and NVMe has made it effortlessly possible. The PCIe NVMe technology is probably the fastest option for reading and writing large volumes of data at hyperspeed.

PCIe is short for "peripheral component interconnect express," and it's primarily used as a standardized interface for motherboard components. On the other hand, NVMe, short for "non-volatile memory express," is a communications interface and driver that defines a command set and feature set for PCIe-based SSDs, delivering the highest throughput rates.

We understand that these abbreviations can be confusing. Hence, we decided to help you take a deeper look at what PCIe NVMe means, how it works, and what benefits it brings to your business.

So let's continue!
PCIe NVMe: Speed and Storage Performance
First of all, you need to understand that PCIe slots allow your motherboard to connect to the most crucial components of your PC and offer critical features. It also provides several customizations and upgrades options when you are ready to move beyond preloaded features such as graphics and storage.
As per Hewlett Packard Enterprise (HP), "PCIe gets the "peripheral component interconnect" part of its name because it's designed to handle point-to-point connections for non-core components. Manufacturers added "express" to distinguish the new standard from older PCI standards, emphasizing the substantial performance improvements over previous iterations."
As SSD technology exploded over the recent years, most manufacturers in the market have been forced to level up and deliver something that can add value, given the high prices involved with this type of technology. With a traditional SATA interface, it is impossible to offer high read/write speeds as demanded by the latest applications. Since more people and organizations are becoming performance-hungry, it is inevitable for a system to not shift towards better system architecture.
After a series of debates, these manufacturers arrived at the key to improving speeds. The interface SATA has been in the picture as the foundation of SSD interface technology for a long time, and manufacturers started moving to "the next big thing" of interface technology, PCIe. Peripheral Component Interconnect Express is a connection interface for internal devices of a computer. Even though this technology isn't particularly new, it has evolved a lot in speed during the last five years.
NVMe, or non-volatile memory express, is a communication transfer protocol developed primarily for SSDs by a consortium of the most prominent SSD manufacturers, including Seagate, SanDisk, Samsung, Dell, and more. You can compare NVMe to SATA in the way that it is manufactured to take advantage of RAM-based storage in computing systems. The significant improvement here is that the NVMe technology offers lower data latency than SATA, and the difference here is very dramatic. NVMe is also capable of accessing more data in every CPU cycle than SATA, making it the best option available.
The significant advantage of this high-bandwidth interface is that it offers multiple data-transmission lanes that are serially connected. This architecture facilitates very high interface speeds up to 1GB/s for each lane. The bandwidth can also be scaled according to your requirements, and a single device can have up to 16 lanes. Today's computers might have various expansion slots with PCIe as the standard internal interface, and most motherboards are made to have PCIe slots.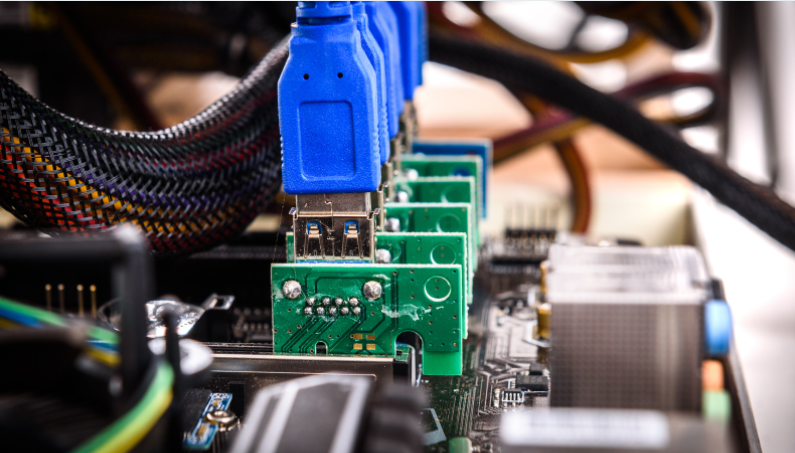 Apart from the impeccable performance, NVMe offers high compatibility as well. The standardization has made adhering to the software interface a lot easier, and implementation processes do not require hours of waiting for compatibility setups.

As we consider the physical aspects of NVMe drives, you can find them in different forms. For instance, you can use the m.2 stick, which has a 22 mm width and different length variations such as 100, 80, 60,42, and 30 mm. The benefit of these devices is that they lay perfectly flat on the motherboard, and they work well for computers with small form factors.

The numbers offered by NVMe compared to the SATA and SAS counterparts are very high. For instance, SATA involves a single command queue with 32 commands, whereas there are 64,000 command queues in NVMe with 64,000 commands for every queue. It is indeed apparent that the NVMe-PCIe combination works best for businesses involving large volumes of data. In essence, it removes the "middleman" to access information faster.

Besides, there are tools in the market that can help monitor the performance and health of PCIe drives. This way, you can keep track of various factors like usage, remaining life, reliability, etc., and make sure to keep the system up and running with minimal downtime. So, it certainly looks like the future is favoring the NVMe PCIe technology.
How Do You Test PCIe 4.0 SSD Storage?
The SSD market has changed a lot over the past years, and hence it only makes sense for the SSD testing methods to evolve according to the trends. As SSDs are getting increasingly complex, it is pretty easy for people to set unrealistic standards for testing and could be misleading for the end-users.
If you look at the testing hardware used, there have been many changes too to adapt and support technologies such as PCIe 4.0. Besides, the testing suites have also become a lot more intelligent to serve the purpose. It is essential to have both the hardware and software configured in the most suitable way for the suite to perform testing efficiently.

The SSDs available in today's market are faster and bigger than their earlier counterparts, but they still face issues related to controllers and firmware. They also face additional challenges involving the complex workings, calling for a sophisticated testing tool to assess the system in the best possible way. In this spectrum, we have NVMe at the higher end and TLC at the lower. Besides, the stellar performance offered by PCIe NVMe compared to SATA makes all the difference in benchmark scores.

While SATA SSDs are smaller in size (up to 4 TB) and are much faster than HDDs, they utilize the older SATA III protocol, which is slow (up to 600 MBps). On the other hand, the newer NVMe SSDs offer similar storage space and connect directly to the PCIe slot, offering breakneck speeds (up to 5000 MBps). If you want fast transfer speeds, a lag-free editing experience, and the option to run multiple tasks simultaneously, invest in a PCIe NVMe.

To compare the difference, consider the current generation standard speed of PCIe, which is around 985 Mbps for a lane, and since NVMe drives can make use of 4 such lanes, in theory, it is possible to achieve 3,940 Mbps of maximum speed. When you compare this number with one of the top-tier SATA SSDs speed-wise, the variation is enormous. Compared to the older hard drives, NVMe lowers your editing workstation's latency and increases its IOPS ((input/output per second) while offering access speeds up to 100x faster than traditional HDDs.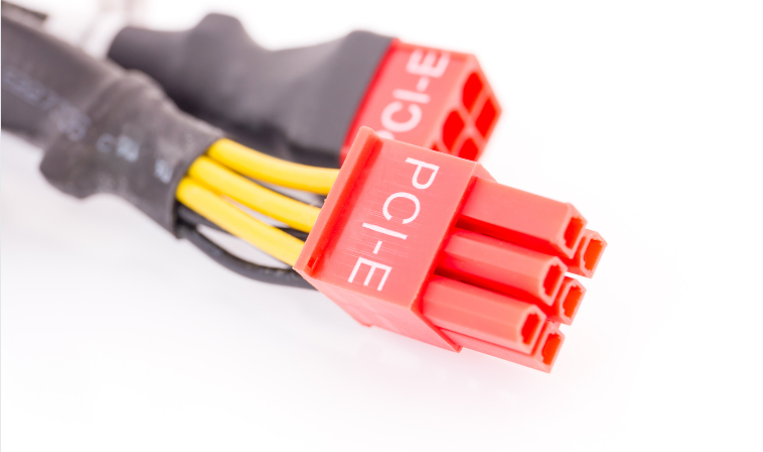 When testing an SSD, the first thing to remember is that the drive's performance will change with time, and you expect it to be the same. Hence, it is essential to precondition your system for both random and sequential workloads before testing. This is a critical step to get as close as possible to the correct result. Both types have their preconditioning standards, and you must meet these standards.

There is a drastic change in the behavior of a drive after it is completely filled up. You can see that the performance offered by a new drive is far better than the one which is filled and functioning at a steady state. If these drives are involved in virtual computing, you must precondition the virtual hard drive for achieving steady-state performance.

When you consider hardware, all the tests must recreate actual operating conditions. Factors such as steady-state plugged components and others must be configured to natural requirements to get the most accurate results.
While using a test suite, it is pertinent to make sure that it includes the following functionalities:
The suite must provide test coverage for the different aspects of the NVMe specification to ensure that all the functionalities are tested.

It must incorporate management interface testing to check all the interactions between the system and the interface.

The suite should function with multiple ports at the same time.

It must include Read/write tests as well as comparison tests.

It must facilitate error injection.

Having a custom command builder can be an added advantage for any testing suite.

The suite must be capable of driving tests on multiple NVMe devices.

It must facilitate sending specific opcodes in straightforward, scriptable forms.
How to Boot Your OS on a PCIe SSD Drive?

PCIe SSDs have storage controllers of their own instead of a SATA chipset. These controllers are built into the SSD and are different from the standard SSD controller chip. This storage controller uses a driver provided by the OS or the manufacturer and has to be installed by the user.
PCIe SSDs are different from SATA drives, even though there are some common aspects between the two. You can connect a PCIe SSD to the motherboard in two ways:
Using a standard PCIe slot

Using an M.2 slot.
PCIe SSDs improve performance by taking the SATA interface away from the picture. This way, buffering of applications and caching can be improved. Even though PCIe serves many purposes, there is still a lack of specialization, leading to interoperability issues.

How can we help your creative team?
Learn how to improve your media management practices, Click below to speak with an expert today
Talk to an Expert Now!

You can find two non-Physical Interfaces, Advanced Host Controller Interface or AHCI, having the same protocol as SATA SSDs, and NVMe designed for SSD storage. Compatibility comes first when it comes to using any new technology. In the case of PCIe, you are allowed to use Windows 7 through 10 in both 32 and 64 bits. In some cases, manufacturers advise you to use 64 bit to ensure seamless performance. The interface is only compatible with the UEFI BIOS type as of now, and it is essential to have the latest BIOS version installed in your system. It must also be configured for the EFI boot loader.
The most straightforward and common way to boot your OS on a PCIe SSD drive is as follows:
Make sure that the Compatibility Support Module is enabled on the Boot screen of BIOS.

Click on the CSM menu for further options.

Select Launch Storage OpROM Policy and change the setting UEFI Only from Legacy only.

You will be taken to the Storage Configuration screen, where the SATA mode has to be changed from AHCI to RAID or IDE.

Save the settings and exit BIOS.

Relaunch BIOS and look for your PCIe SSD drive in the Storage Configuration and check if Windows Installation Media is displayed in the Boot Order list.

You will see the UEFI menu with the name of your Installation Media Device.

Ignore the AHCI prefix and use the option that has the UEFI prefix.

After selecting this option, save the changes and exit BIOS.

The Windows Installation will start in a short while

The windows installation process can be done as you would usually do. You can take the help of the installation manual for this purpose.

After the installation, the boot drive Windows Boot Loader in the boot list.

You can install the PCIe NVMe SSD driver from the manufacturer.
Conclusion
The interface protocol plays a significant role in defining how storage functions, and you cannot deny the advantages of using PCIe NVMe.
NVMe is capable of bringing about great improvements in performance, execution, and speed. They are optimized for high performance, especially in compute-intensive ecosystems. The low latency and optimized performance make this system almost incomparable, and the best part is you will never have to worry about being frustrated by low read/write speeds.
Need more insights about storage solutions? Get in touch with a ProMAX Systems expert.
Nathaniel Cooper
As Chief Operating Officer of ProMAX Systems, Nathaniel Cooper, runs ProMAX Systems day to day operations. Cooper has been working with Storage, Backup and Media Management for video and creative professionals since 2001. Cooper has lead the design and deployment of some of the largest media systems in the world including a range of customers from NFL, MLB & NBA teams, US Military operations, and many of the worlds largest PR agencies and consumer brands. Cooper has spent the last 9 years as part of the ProMAX team and specializes in translating complex technical issues and options into easily understandable concepts.