Regardless of the kind of agency or business you run, having solid storage solutions in place is something you cannot deny. After the invention of the cloud storage system, the market has witnessed a rapid shift, and more people are moving their business processes to the cloud every day.

Cloud storage is probably the best available modern-day storage solution, catering to almost every industry. But is it well-equipped to support the video marketing industry?

Most video editing teams need tailored video editing storage solutions, which bring the best storage, collaboration, integration, and cost-effectiveness. With the increasing demand for 4k and ultra high-resolution video content, video agencies are quickly adopting video editing storage solutions that offer an array of features within budget.

This blog takes a deeper look at video editing storage solutions, why video editing teams need them, and the critical problems it solves.
Importance of Online Storage Solutions for your Agencies
Incorporating cloud storage into your business has a ton of positive impacts on your workflow, and below are some of the more apparent reasons why you should consider this technology.

Ensuring Scalability With The Increasing Data Usage
We have witnessed an exponential rise in the amount of content online over the past couple of years. Especially after the pandemic, online traffic and data usage shot up, and the demand for producing more content every day increased. This led content creators to realize that traditional video infrastructure fails miserably at offering the demanded scalability. On the other hand, cloud technology proved to be highly flexible and scalable, making it a lot more advantageous to use, given the rising demands.

Scaling video services plays a critical role when it comes to video distributors. This might not be accommodated well in an on-premise system and can cause hindrance to your operations. Such disruptions can affect your workflow and your revenue, and boosting your storage capabilities on par with the new demands can be an absolute headache.

If you wonder where scalability issues arise and how they affect the overall user experience, you can consider the OTT platforms used for streaming. Unfortunately, it is not reasonably possible to make these platforms work seamlessly for every user, considering the differences in signal delivery, customer management, number of people using the streaming platform, device bandwidth, connectivity, etc.

The cloud serves as the best solution for most of these issues as it promotes rapid integration. Furthermore, almost every cloud solution is software-oriented, enabling you to scale up and adapt to new generation codecs and other formats effortlessly. This way, you can make workflow changes and launch brand-new services in an instant.

Security And Maintenance
It takes a lot of money and effort to maintain a proper infrastructure to work with, especially in a creative environment such as a video agency. You must try to simplify these processes as much as possible, or you might end up in a counter-productive situation. In an offline workflow, there are multiple factors to pay attention to, such as updating hardware, cost of obsolescence, establishing and maintaining a security system, investing in physical space, and a lot more.
When you consider the TCO (Total Cost of Ownership), the entire process is very inefficient, considering the amount of money you spend.
As you shift your video production to the cloud, your cloud service provider will take care of most of the things discussed above, if not all of them. The provider will maintain the overall infrastructure and will ensure that the hardware and software used are up to date—upgrades to take this chore and expense off your plate.
Cloud workflows offer impeccable security, and your data will be safe. In this case, the physical location or the data center cannot be tracked down easily, adding to the safety factor. Thus, you need not worry about physical attacks or loss of data.
Your cloud service provider also makes sure that data backup is intact and the software systems are up to date at all times. You will receive instant notifications related to potential incidents that are likely to affect your usage, and instances like these are extremely rare.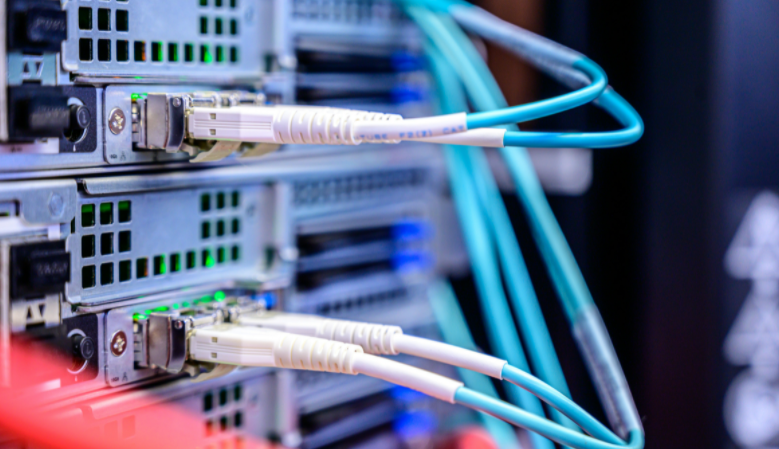 Generate More Revenue
Cloud workflows are free from constant maintenance, monitoring, and tiring updates. Hence the workflow is optimized by many folds allowing video creators to focus on the business aspects. Video agencies can accelerate their revenue by reallocating resources to create more content and improving the business rather than dealing with the updates and maintenance of a traditional video workflow and its related elements.

The cloud allows you to personalize, opening up new streams of revenue and modes of monetization. This can be backed up with an instance of dynamic ad insertion permitted by cloud platforms.
Easy Incorporation Of Newer Elements
One of the most important benefits of cloud technology is that it is effortless to ingest and launch new services as the process mainly involves revamping existing solutions. This might not be the case with on-premise infrastructures with vertically stacked solutions. Besides, establishing new solutions might also include purchasing new hardware when it comes to on-premise infrastructures.

With the cloud, there is more agility, and the process can be customized easily for every user of the interface.

Geo-Redundancy
One of the common challenges faced by traditional video storage systems is disaster recovery. The said disasters can be caused by various reasons, including natural disasters, regional power outages, public riots, and unexpected events. If you are functioning with on-premise infrastructures, You will be facing all of these issues very often and can majorly affect your workflow.

While dealing with backups, doing it for a whole video architecture can be very time-consuming and extremely expensive.

Cloud storage involves Geo-redundancy abilities that will replicate your videos and other data and store them in different physical locations. This process will ensure that your content is safe all the time, and your operations will never get disrupted.

With geo-redundancy, you can ensure consistency and security of data. This improves the reliability of your business processes that use the content saved in the cloud.

Problems Of Not Using An Online Storage For Video Agencies Workflow

Offline storage involves storage media plugged into a system physically whenever any user wants access to the data. This type of storage can be internal or external and can be plugged in and out of a system quickly, leading to removable storage.

There are a ton of disadvantages to using offline storage for video production, and we have listed some of the major ones below:

As your company expands, you can buy external hard drives, but accessing the data is not a seamless process in offline storage. You might not be able to get a hold of the data stored in different physical locations.

Hard drives can cost hundreds or thousands of dollars when it comes to the cost and can be very hard to maintain physically. They might also demand more physical space, which again leads to more expenses that are uncalled for. This could be an issue if your data arsenal is constantly expanding.

But let's say you're happy to pay for extra storage....

Upgrading the hardware involved in offline storage can be a big hassle and a major inconvenience to your workflow.

You cannot open up channels for collaboration with an offline storage architecture.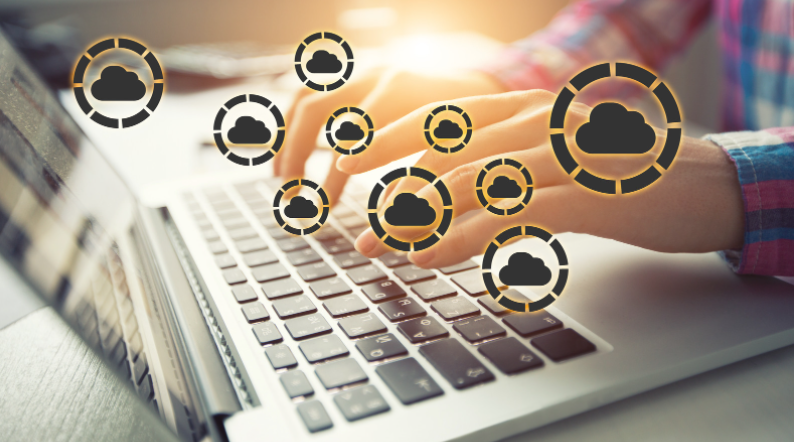 On the other hand, cloud services can be scaled up and down very quickly, and you can avail of additional storage easily without spending money on unwanted hardware elements. Other inherent gray areas of physical/offline storage include:
Data storage: When you store your data online, it eases up your offline architecture and allows you access to a lot of free disk space, which can be used for other purposes.
Extended accessibility: You will be able to access your data from anywhere in the world, at any point in time, without having to worry about the physical locations and distances. All you need are the user credentials to access the virtual storage unit or cloud location to get instant access.
Sharing: Sharing data will be more accessible than ever, and it takes nothing more than a good internet connection and a few clicks.
Data safety: You cannot rely on offline architecture as it is prone to physical damages. Cloud video storage keeps you away from any such hazards and makes sure your data is intact all the time. Besides, you do not have to take care of the security arrangements and maintenance as your cloud service provider will keep everything in control.
Automatic backup: Backing up processes can be a pain when it comes to traditional video storage, and with the cloud, you can set up automatic backups for the data on your workstation or personal computer to avoid manual effort in the backup process
Data recovery: Storing data online will allow you to recover your files or data in almost no time.
Reasons Why Agencies Needs a Good Online Video Editing Storage Solution

Videos are unique and usually are more extensive than other file types. This is because every frame of a video comprises multiple elements such as visuals, audio, metadata, etc. Besides, most agencies would agree that one of the biggest obstacles in video content creation is getting past the post-production phase. Not only is it time-consuming, but it can cost you a lot of money if you don't have the right technology in place.

Video editing can be a very demanding process and can expect a lot from the storage system involved. You must be able to access files faster and edit them if needed. This can demand better transfer speeds and larger capacity than what offline solutions can offer.

Taking your video production to the cloud has a lot of advantages, especially for video editing processes. The functionalities offered by the cloud can help facilitate collaboration which is quite pertinent in today's video-making industry scenario.

Even though we are all for Cloud video editing, it is not relatively easy to deem it as a one-stop solution. Depending on your needs, you might have to look into different cloud solutions to end up with the one that suits your agency the best.

We have summarized the major pros and cons for you to compare your business process to arrive at a solution.

Pros:
It is effortless to collaborate on cloud premises if you have multiple team members working on the same video content

You need not invest in sophisticated hardware

Sharing to other people or devices via the web can be done quickly

Files can be set up for automatic backups

You can save time and effort by rendering videos in the cloud
Cons:
The features for editing can be limited compared to a traditional offline software

You cannot preview the final result of video editing in high quality, which can cause a disconnect.

There is more usage of computing power, which can be expensive.

The entire process depends on good internet speeds and stable connectivity.
How can we help your creative team?
Learn how to improve your media management practices, Click below to speak with an expert today
Talk to an Expert Now!
When To Use Cloud Storage
A cloud production system will ensure that the operations are more straightforward and fully scalable. It can help you provide your clients with flexible solutions and deliver great video content. There are multiple cloud editing infrastructures designed to meet the basic requirements of media processing and other related aspects.
Although there are several cloud storage solutions, including Microsoft OneDrive, Google Drive, Box, Dropbox, and more, you won't get a lot of add-on functionality, especially if you're planning to edit large video files in the cloud. Hence, it may not be the right choice for agencies and businesses dealing with large video files (4k, 8k, etc.).
But wait. There's a solution for large video files.
ProMax Systems allows you to leverage powerful features, such as the option to share big video files, multi-layered stability, and integration with the latest video editing software without losing ease of use. For example, ProMax MediaHub will link and exchange massive files with your team using a peer-to-peer network.
That said, cloud storage for video editing will work for you:
If you are creating short videos (social and marketing purposes)

If you are keen on team connectivity and collaboration

If you are working with low-touch videos that can be edited easily on the cloud
Conclusion
The video editing process requires a creative space that any technical difficulties should not hinder. This can be made possible if you shift your video editing to a cloud storage platform.
We have seen how cloud video editing can be beneficial for your business and how it can improve agility and efficiency. The solution to seamless video editing might involve a lot more than just the editing process, as you need to consider the type and format of the content being produced.
Once you have all that figured out, you can easily take a call on what type of video editing solution to settle with. Or you can get professional assistance from ProMax solution architects.
Nathaniel Cooper
As Chief Operating Officer of ProMAX Systems, Nathaniel Cooper, runs ProMAX Systems day to day operations. Cooper has been working with Storage, Backup and Media Management for video and creative professionals since 2001. Cooper has lead the design and deployment of some of the largest media systems in the world including a range of customers from NFL, MLB & NBA teams, US Military operations, and many of the worlds largest PR agencies and consumer brands. Cooper has spent the last 9 years as part of the ProMAX team and specializes in translating complex technical issues and options into easily understandable concepts.