Top Servers for Storage in 2022
by Matthew Mister, on Jun 21, 2022 10:49:12 AM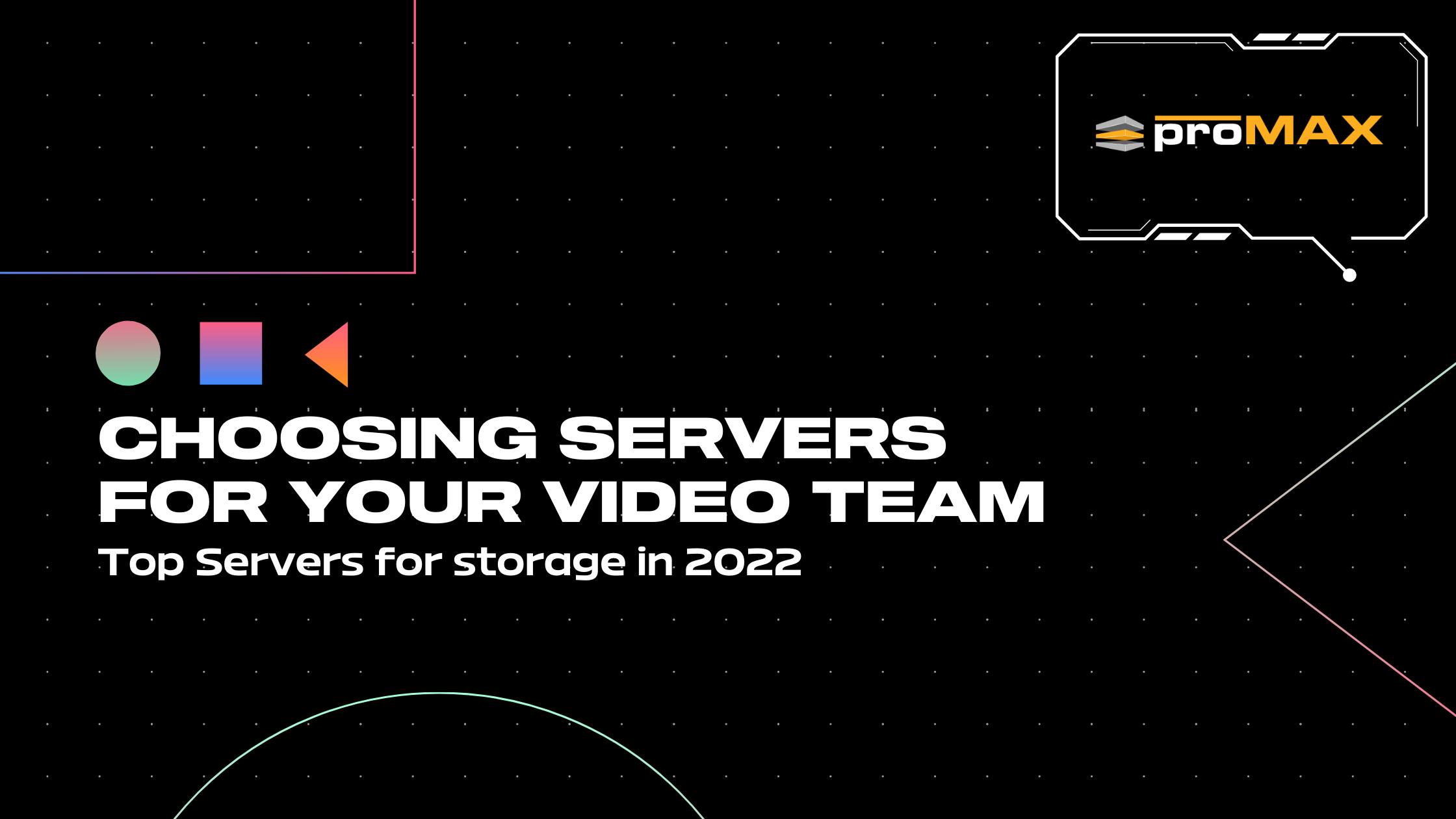 Having a reliable storage system for critical data is the backbone of any successful business. There are a number of storage servers available on the market today which can make choosing the best option difficult.
Which server is best for storage? The answer depends on your specific needs. For basic storage a Synology or QNAP system is adequate. For larger workgroups that need video specific features ProMAX Platform and SNS EVO servers are great options. Enterprise groups that need robust capabilities should consider AVID or Quantum storage systems.
When choosing a server we like to break your options into three tiers.
Entry level storage servers are great for individual users who need basic storage functionality. Some options in this tier include:
QNAP

Synology

45Drives
For video teams that need video specific features and performance we move to our next tier. These systems allow teams to collaborate on projects from a shared storage pool that can expand into the petabytes. Options here include:
ProMAX Platform

SNS EVO

EditShare
Large Enterprise workgroups that need heavy feature focused systems that can handle a large number of tasks and users should look for systems like.
AVID

Quantum
When choosing the best server for your team, consider your specific needs and budget. Once you have those established, start reaching out and seeing what each option has to offer. Good luck choosing the best server for you!