We hear some interesting stories from our clients about what led them to improve their workflow by adding a shared storage system like the ProMAX Platform. Most growing video workgroups seem to face similar circumstances. So we thought we'd share the top 5 signs that your team is probably ready to benefit from a shared storage system: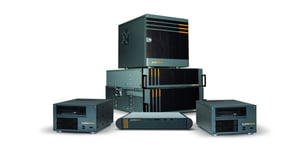 So, what are the Top 5 Signs it's time for Shared Storage?
Your team can't easily find files (and there's no good company-wide system in place to search for files).

Your production slate and/or your staff is growing.

Duplicate files are causing confusion

You rely on the "sneaker net" to move files and assets between workstations and your are drowning in Firewire drives.

Output is slowing down; your team spends more and more time waiting; infringing on their time for creating.
How can Shared Storage help?
Here are some of our clients' perspectives on the positive impact shared storage has brought to their productions. We think their words say it best.
If you are handling an increasing number of simultaneous projects:
"ProMAX has taken us to the next level having shared storage. Now we are positioned for success."
Matt Beauchesne
Multimedia Marketing Manager
Titleist Performance Institute
Matt's team was facin

g a monumental increase in the amount of digital video programming and content including over 3,000 individual videos. These included exercises for optimizing golf skills and several proprietary video "Channels" geared to a variety of golf interests, among a long list of other media content.
Before he came on board they had been working job to job, using external drives. Beauchesne knew that this wasn't a good storage workflow that could handle the increased demand of TPI's new production slate.
He and Titleist chose ProMAX's Platform with the SHARE module to bring 8TB of shared storage to accommodate the workflows from the group's three editors creating content for their website.
Matt's tip:
"I made sure we would be able to handle future expansion. It's nice to know that ProMAX is so modular. I know that when it's time to add on digital asset management or archive, it's not going to be an issue".
If you're looking to improve workflow between the same production on different workstations, or managing a variety of assets:
"We waited too long. We didn't realize how much time we were wasting moving media between our systems. Having shared storage has changed our lives."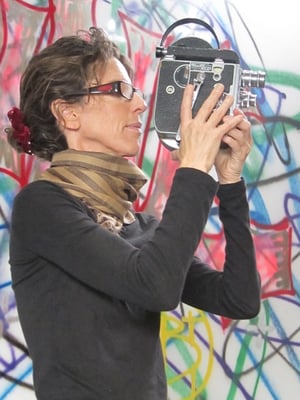 Amy Goldstein
Director
Span Productions
Many production groups, like Span Productions in Venice, produce several projects at the same time. Their documentary films and series have media coming in from a variety of sources.
Span was using a couple of different workstations, and using different sets of hard drives to cover media assets of several productions that they were simultaneously creating. "It was a maddening process."
Goldstein and Span Producer Anouchka van Riel, say that when they added their ProMAX Platform SHARE module with 32TB of storage to their workflow, the change was dramatic.
Amy's Insights:
"We wish we had made the move sooner. It made such a huge difference. Now it's so easy to juggle our different production assets. We can move media around in seconds."
For more information or to speak with a workflow expert, contact ProMAX
Webinars - How to Prep Your Media in a Shared Production Environment
Videos - ProMAX Platform - From Ingest to Archive the Easy Way