Any modern agency in business needs to keep updating its processes as the market evolves. This applies to the video-making industry as there is a new technology popping up every minute.

Especially with video editing storage, there has been a lot to keep up with since the invention of the cloud. The market is saturated with new applications and features, but you need to get a deeper perspective of the process before choosing what works best for you.

Here are some primary reasons you should consider online video editing, along with some tips on acing the process and choosing the right video editing storage.
Why Are Good Storage Solutions Important to Video Agencies?
Storage is a major matter of concern when it comes to Video Agencies. Videos take up a lot of storage compared to other types of documents. Every video frame has a ton of information embedded into it, and it demands the storage product to do a lot.
You must access, use, and edit the stored video files quickly, even when they are of large capacity. The storage solution you use must be compatible with your requirements and must also be completely reliable. It isn't news that you need to spend a ton of money to get good performance OR capacity, and many video creators have switched to using different drives for working and archival purposes because of the same reason.
We have multiple varieties of video storage solutions in the market that can work well with different requirements of volume and workflow. Some of them include:
Portable hard drive: Portable hard drives are desired as they are inexpensive, easy to transport, and have great capacity. If these points serve your major requirements, using portable hard drives can be the most straightforward solution. The major disadvantage of these devices is that they are not very reliable in the long term and data redundancy becomes a matter of concern.
LTO Tapes: LTO technology comprises single-reel tapes with high storage capacity, and they offer good scalability. They are also known for their backward compatibility making it easy to adapt as your business grows.
RAID: RAID comprises multiple hard drives combined into a single logical unit. The primary advantage here is the larger capacity and redundancy, which improves the overall reliability.
Server: Servers are almost identical to RAID, except they are on a larger scale. They allow better remote access and if that is a deal-breaker for you, then using servers is a good option.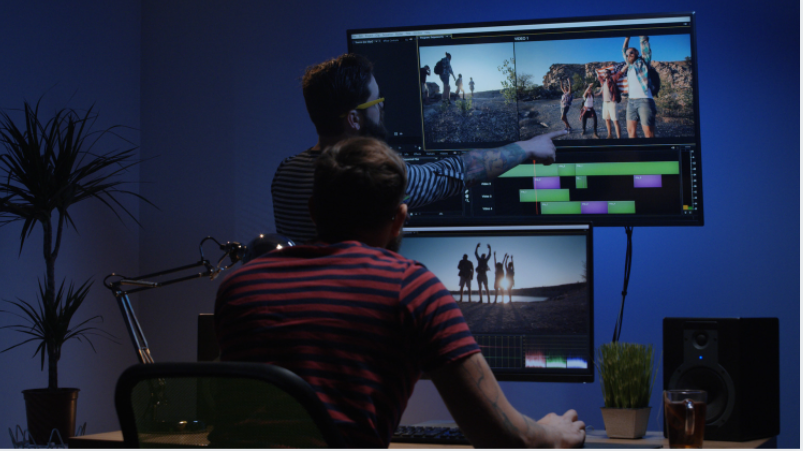 When you consider a practical scenario, it might not always be easy to develop the perfect solution, and even the most seasoned professionals in the industry try to make things work with whatever is available. This is attributed to the changing pace at which videos are processed.

As our demands grow and the pace increases, the need for better technology also increases. If your business is to grow, it is bound to evolve as well. Having a solid storage solution lays a firm foundation for placing your workflow, and buying hard drives one after the other might not be the solution.

It is quite impractical to find the ultimate one-fits-all solution for every video business out there. When you have specific requirements, your storage solution must cater to those specific needs, and determining what is right must involve research and understanding.
Disadvantages of a Local Storage Drive

Local storage requires storing data to devices that call for connection to your system for access. This technology involves physical media that comes with a ton of responsibilities. Even though these devices are external to your primary computing system, you might have to store them and ensure they are always intact physically. In addition, you might have to find a location for safe-keeping and check the contents over time to avoid loss of data.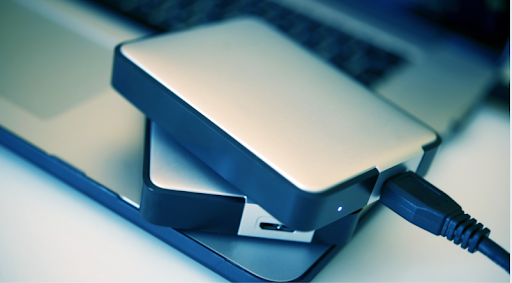 Some of the commonly used physical media are flash drives and hard drives. There are instances where these storage solutions work well, but you might have to look beyond local storage if there is consistent growth in the volume of data. Some of the major limiting factors that make us rethink physical storage are:
Scalability is limited as more storage capacity requires more physical space to store the devices as well. This can cause you trouble when your data volume increases constantly.

Investing in new storage devices to keep up with the scale can be very expensive.

Storing data in one physical location can be tricky and potentially dangerous too. Physical accidents can cause loss of data that cannot be reversible, leading to a lack of reliability.

Data backups are done manually and can exhaust a lot of time, effort, and money. It is not possible to fully automate the process and improve data redundancy.

There is no room for wide collaborations as the storage is limited to a physical space.

Physical storage contributes to more e-waste.
Advantages of Cloud Storage Solutions
Based on the type of data you deal with and its sensitivity, you must consider the features of the cloud storage provider you are going to use. When you use cloud storage for video editing, there is a third party involved, and trust should not be a matter of doubt. Getting the perfect cloud video storage can be extremely beneficial for your business in the following aspects.

Accessibility and usage - Most cloud services have a very user-friendly interface making them easy to work with. You can upload your files, access them and download them at ease without any expert or specific knowledge. What you need is decent internet connectivity, and every other process takes place almost seamlessly. You can access all the files stored in the cloud with just user credentials despite your physical location. This opens up room for more collaboration and effective usage of resources.
Scalability - Cloud storage is extremely flexible and scalable. As your requirements grow, you simply have to upgrade the storage plan you are currently using, and there is no need to move data across different locations. Instead, you can scale your storage with a small upgrade and continue the process.
Disaster recovery - It is essential for businesses to have backup storage plans for storing copies of the original data. These backups will come in handy during accidents or collapses, and you can retrieve the lost data from the backup. In addition, cloud storage offers the best possible disaster recovery as there are multiple data centers across which your data is stored.
Security - There is a common stigma associated with internet safety, and this is one of the primary concerns with the cloud. Be it a huge business or an individual; all cloud users choose service providers who offer maximum security. This has encouraged cloud service providers to strengthen their security systems and make them as foolproof as possible.
Redundancy - Cloud storage also involves redundant servers, which makes data recovery very easy and reliable. If something goes wrong in one data center, the others will make sure that your data is safe. This factor eliminates the risk of complete loss of data as there are hundreds of data centers involved. You can always get a backup no matter what happens with the physical storage locations of the data.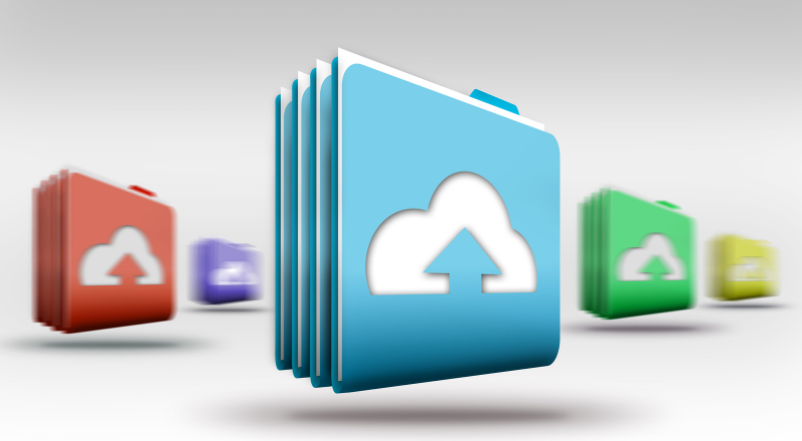 Cost-efficient - When you make use of the cloud, you are essentially outsourcing the storage concerns. This way, you can cut down on the expenses of physical storage devices and other internal resources. Besides, as a business, you do not have to manage data storage on a primary level as the cloud storage vendor will take care of it. Multiple cloud storage services in the market can give you lifetime cloud storage at reasonable costs, making it more accessible for individuals and small businesses.
File-Sharing - Every cloud storage vendor has a set of file-sharing features that aids in sharing your files with other users. These features allow you to send one or more files to another user and even invite one or more users and give them access to view your data. Most vendors look forward to providing an environment in which multiple users using the same cloud service can share data. Some vendors even support cross-platform sharing.
Automation - Physical storage cannot be automated, and Cloud storage has the upper hand in this area. You can compare working with the cloud to using a traditional hard disk, as the basic purpose for both systems is the same. Besides, accessing and storing information on the cloud will not affect any ongoing task. Multiple users can use the same cloud storage service, and the processes carried out by these do not affect each other as they are automated.
Multiple users - A single cloud environment can be associated with multiple users at the same time. Multiple users can also work on the same file, and real-time reflection of the changes is also feasible. It all comes to who has the credentials to access the data and who does not. So, if you decide to provide access to the files to someone residing on the other side of the planet, you can make it happen within seconds. This way, multiple users can access and edit the files, despite their location.
Synchronization - The synchronization feature is of great importance with cloud services as it aids in syncing the data stored on the cloud with the device of your choice. Anyone can log in to the cloud account with the right credentials and access the data in real-time. Besides, you need not physically copy data from one device to another to keep the data synced. You must invest in a stable internet connection, and you will be all set.
How Online Video Editing Storage Can Improve your Agency's Workflow?
We are in the era of 4K and 8K video workflows, and editing these files is not an easy task. You will be dealing with very large file sizes, which can compromise performance and storage space. If you implement physical storage in this scenario, you will have to spend half the time buying external drives as the data volume increases.

Investing in a good cloud service can make your workflow a lot smoother and more seamless. Besides, it takes off the responsibility of storage from your plate, and you need not invest tons of money into buying new devices. Cloud storage services have a monthly or annual fee to keep your data stored. These platforms are usually updated very often, and you need not invest time and energy into worrying about back-ups and updates. Cloud storage also has more advantages at accessibility compared to the local one.

It would help if you looked into the following factors before settling on a cloud service for your company.

Fix on a budget that you can afford. This will help you narrow down your options to a range in which you can look.

Understand your work requirements and the business processes involved. This will give you a brief idea of the types of features you should be looking at

Gauge the capacity requirements or data volume
When you have all the above-mentioned factors, you will end up with the perfect cloud solution that will exponentially improve your business agility and efficiency.

Conclusion
Over the past decade, we have witnessed cloud services gaining popularity in the video industry and taking over most storage systems. Today, cloud services have become almost inevitable for businesses, big and small.
There is a dramatic change in how storage works, and the cloud industry holds the limitless potential to transform communication and storage to great extents. Especially with video editing, the cloud has opened up numerous doors in the name of collaboration and instant access.
The above facts make it obvious that investing in cloud storage is beneficial for your video business, and it is indeed a matter of time before every piece of data moves to the cloud.
Do you need state-of-the-art video editing storage for your business? Contact us at ProMAX Systems or call (949) 346-1231 to check out the plethora of storage solutions tailored to meet your needs.
Nathaniel Cooper
As Chief Operating Officer of ProMAX Systems, Nathaniel Cooper, runs ProMAX Systems day to day operations. Cooper has been working with Storage, Backup and Media Management for video and creative professionals since 2001. Cooper has lead the design and deployment of some of the largest media systems in the world including a range of customers from NFL, MLB & NBA teams, US Military operations, and many of the worlds largest PR agencies and consumer brands. Cooper has spent the last 9 years as part of the ProMAX team and specializes in translating complex technical issues and options into easily understandable concepts.