Dropbox is a cloud storage service that lets you save photographs, videos, and documents on the cloud. It is among the most prominent cloud storage providers with 500 million active monthly users, including 11.9 million paying customers. It gives you 5GB of free space for the first year. Dropbox is fantastic, but it is not a good match for many of you.
It's one of the services practically everyone knows, although it's far from the finest cloud storage provider. Dropbox enables users to share data by linking to particular file and document and sharing directories or individual files with others.
There are superior Dropbox alternatives that are more reliable and provide a larger range of functions. However, selecting the ideal solution becomes more challenging if you prioritize data privacy and characteristics like speed, usability, and distant synchronization. Dropbox, without question, shines in this area, but it is not the finest.
If you are wondering what the best alternative to Dropbox is, you're at the right spot. In this article, you'll discover the finest Dropbox alternatives that easily stores your files and folders. Let's get going!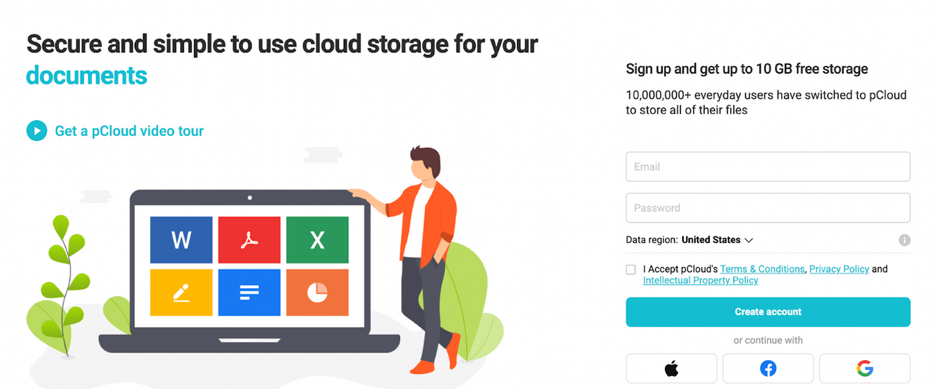 While pCloud isn't as excellent as Dropbox at collaboration and sharing, it offers better security. pCloud works similarly to Dropbox but includes a zero-trust encryption technology as an add-on. Its free plan includes 10 GB of storage, but you must "unlock" a portion of that space by entering your email address, uploading files, and installing the applications.
pCloud is the best Dropbox alternative for businesses because it has sophisticated capabilities such as automated picture synchronization and backup. You can secure the file of any file size with ease. Regarding safety, confidentiality, and performance, pCloud easily outperforms Dropbox. Dropbox, on the other hand, may be simpler to use.
Pros
Proper security file
10GB free storage services provide
Cons
No document integration
Difficult to use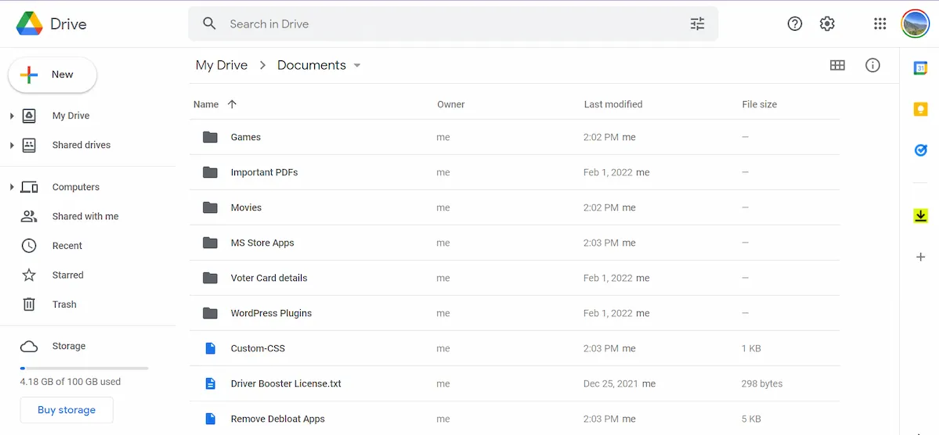 Google Drive is a cloud storage platform for the Google software suite. It includes 15GB of free storage space and lets you back up all of your photographs and videos at a slightly lesser quality without affecting your free account storage.
Google Drive is one of the finest solutions for consumers to back up their personal and professional assets. As a Google account holder, you may upload all of your photographs and videos to Google Photos for free. Moreover, accessing your files on Google Drive is pretty easy. Google Drive also includes applications for your devices, including Android, iOS, and Mac.
Pros
Easy to use
App for different devices
Cons
Poor privacy
Limited storage options
Microsoft OneDrive is a prominent Dropbox substitute. If you've been using the company's business system, you probably already know how to utilize it. It lets you protect your files from vulnerability in hard drive storage devices.
If you are not a Google user, developing internet versions of Office apps favors Microsoft OneDrive. The fact that it is so well integrated with Windows makes it simple for most users to use. Aside from that, it's ideal for keeping important papers and images. Every new OneDrive user receives a 5GB storage capacity.
Pros
Easy to use
Secure cloud storage
Cons
Only 5GB of storage space in the free version
No zero-knowledge encryption

The box is a cloud storage solution for organizations that is also one of the most economical. It's a collaborative service that enables individuals to collaborate online, exchange data, and transfer files and data supplied by others.
It provides 100GB of storage for $10 per month per user. Box provides substantially more security and data privacy than Dropbox. While it mainly aims at corporations and corporate customers, the free plan is also available. You can enjoy quick and reliable file transfers using this cloud storage.
You can quickly produce office documents right from its dashboard, thanks to the combination of Microsoft 365 and even Google Workplace. Furthermore, if you spend most of your energy on your phone, you can easily save and sustain cloud files using the Box app.
Pros
High-quality security features
Quick and fast
Cons
More expensive than Dropbox
MEGA is a service that exists to provide security and privacy. Although it isn't as sophisticated — or as inexpensive — as other paid entries on our list, it's still a viable option for Dropbox, owing to its emphasis on privacy, which Dropbox lacks. MEGA's sync isn't as elegant as Dropbox's, but it gets the job done if you don't mind complexity. On the other hand, unlike Dropbox, you may sync any folder.
Files may be shared by creating a link or sending them through email. Setting a password or expiration date, like Dropbox, needs a premium membership. However, in this instance, you receive it with the lowest package.
Pros
Folder synchronization
Great privacy
Cons
No collaboration
Basic interface
NordLocker is a safe cloud storage solution for every device. NordLocker is developed by Nord Security, the company behind NordVPN, NordPass, and NordLayer. NordLocker users get 3GB of safe cloud storage space for free. File syncing with reliable encryption makes it a reliable cloud storage service.
NordLocker employs cutting-edge security and has a strong zero-knowledge policy. This encrypted cloud storage service offers the world's most trusted data encryption and powerful ciphers to ensure total data safety. You can add data to both native and cloud lockers. Backup of content to the cloud and automated cross-platform synchronization You may access your lockers to work on papers and open files.
Pros
Proper encryption
Strong zero-knowledge policy
Cons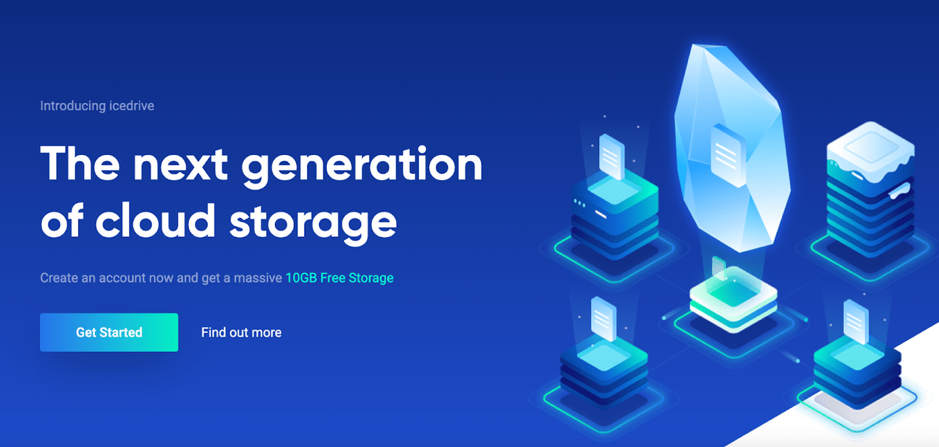 Cloud-based storage system Icedrive is intended for file-sharing, collaboration, and synchronization, as well as for managing backups and disaster recovery. It's pretty much like Dropbox. This cloud storage provides up to 10 GB of storage before upgrading to the professional version. One of the most popular backup options is Icedrive. Files uploaded on Icedrive are automatically backed up by this online cloud service.
Some crucial capabilities, including the ability to download whole directories, are lacking. Dropbox, on the other hand, provides round-the-clock customer service. Many people favor Icedrive since it's a bit easier to use than other options, but it doesn't have all identical characteristics.
Pros
User-friendly interface
Lifetime cloud storage plans
Cons
Poor customer support
Basic features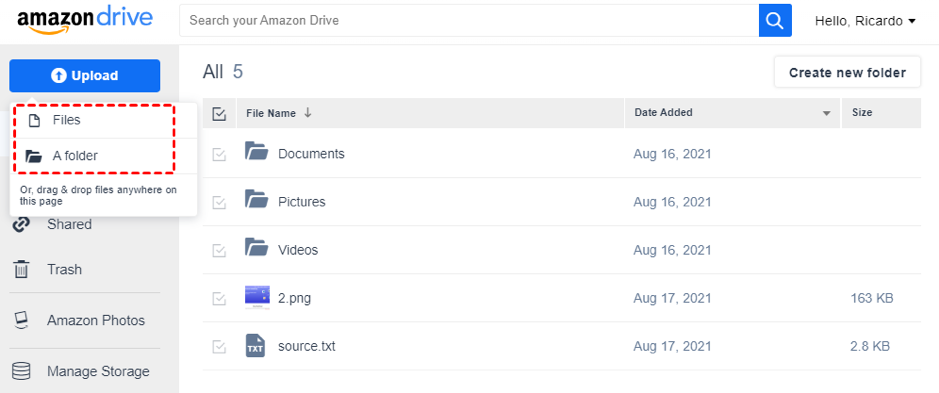 The online retailing giant Amazon offers its customers a cloud storage service known as Amazon Drive. If you want to be sure that all of your wonderful memories are safe, you may take advantage of services such as cloud storage, secure file backups, simple file management, sharing and previewing, and on-demand picture printing with the Amazon Prints service. Sync files in Amazon Drive to secure them.
To have access to the best cloud storage available, all you need is an Amazon account. Whenever the situation calls for it, you can access your data, pictures, and videos on various devices, such as your computer and mobile phone. Because Amazon Drive offers a variety of drive pricing plans, ranging from 100 gigabytes (GB) to 30 terabytes (TB), you will have many options to choose from to meet your requirements.
Pros
Secure backups
Easily accessible
Cons
Need an Amazon account
Does not offer an unlimited cloud storage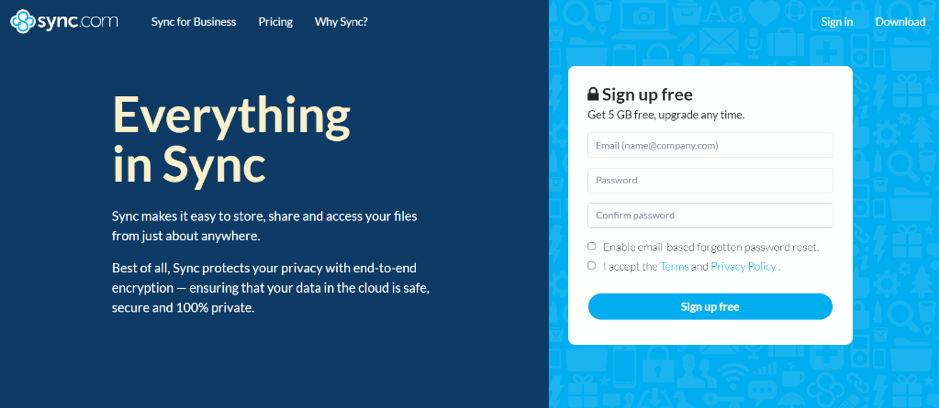 Sync is also a cloud-based online storage solution for customers from various businesses. You may, however, utilize it as a private or individual user. It may save crucial data, files, videos, and photographs and make them accessible offline. Sync provides 5GB of free storage for your files and documents. It also provides remote locking device services for increased security. This is the ideal method for storing your cloud storage information on a single machine.
You can also adjust password access, email alerts, expiry dates, and upload capacity. A benefit is that you may share accessibility to any file using a link, which means people do not require a Sync account to see the content.
Pros
Allows you to adjust passwords
Lets you store the data with ease
Cons
Poor interface
Relatively slower than others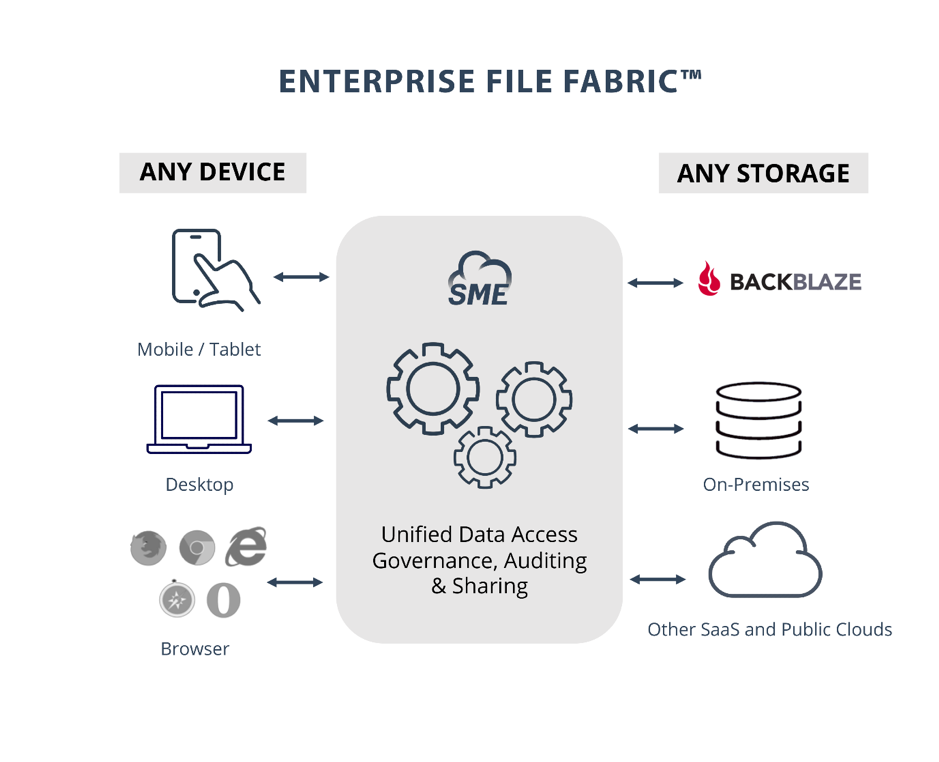 Backblaze, situated in San Mateo, California, is a major computer recovery and cloud storage firm. Backblaze is one of the finest Dropbox alternatives on the market, managing millions of gigabytes of file storage. Backblaze provides limitless data storage even during its free trial period. It has multiple paid plans you can buy to get secure cloud storage.
Backblaze is simple to set up and use; your account gets up and running as quickly as possible. The backup process begins and ends automatically, and you do not need to choose particular files since Backblaze backs up all of your data by default. Backblaze operates in the background, swiftly transferring your files to the cloud.
Pros
User-friendly interface
Quite affordable prices
Cons
Subscription has login limitations
No password recovery
Comparison Chart
| | | | |
| --- | --- | --- | --- |
| Product | Free Storage | Client-Side Encryption | Packages |
| | 10 GB | Yes | Starts at $3.99 per month |
| | 15 GB | No | Starts at $1.99 per month |
| | 5 GB | No | Starts at $1.99 per month |
| | 10 GB | Yes | Starts at $10 per month |
| | 20 GB | Yes | Starts at $5.85 per month |
| | 3 GB | Yes | Starts at $3.99 per month |
| | 10 GB | Yes | Starts at $4.99 per month |
| | 5 GB | No | Starts at $19.99 per year |
| | 5 GB | Yes | Starts at $5 per month |
| | No free storage plan | Yes | Starts at $5 per month |
[BONUS] Tips to Pick a Dropbox Alternative for Storage Solution
As of now, you should be aware of how online cloud storage solutions may significantly benefit private persons. They may be extremely beneficial to small, medium, and large organizations. Every firm is unique and is looking for the best match for file storage and sharing solutions. Consider what benefits the Dropbox alternative might provide to your company.
Think about your choices for data security, file scanning alternatives, note features, and price. Furthermore, certain cloud storage capabilities, such as project manager alerts, may be more appropriate for bigger businesses.
Big names like Microsoft and Google set the bar for file-sharing and syncing software, but many more firms are making their mark and giving viable alternatives to these big hitters. Check out every online cloud storage option before deciding on one.
The Bottom Line
Since hard drives and other physical storage devices are very prone to get destroyed or corrupt, your data is absolutely vulnerable. Since some files are too essential to lose, you wouldn't wish to store your data in them rather than cloud storage solutions, such as Dropbox.
Although Dropbox is amongst the best cloud storage solutions, it does have some limitations, which can be quite frustrating. However, we hope that you know what the best Dropbox alternative is after reading this article. Pick the tool that best meets your requirement and start file storing on the cloud today!
Nathaniel Cooper
As Chief Operating Officer of ProMAX Systems, Nathaniel Cooper, runs ProMAX Systems day to day operations. Cooper has been working with Storage, Backup and Media Management for video and creative professionals since 2001. Cooper has lead the design and deployment of some of the largest media systems in the world including a range of customers from NFL, MLB & NBA teams, US Military operations, and many of the worlds largest PR agencies and consumer brands. Cooper has spent the last 9 years as part of the ProMAX team and specializes in translating complex technical issues and options into easily understandable concepts.