ProMAX MediaHub Technical Specifications
Performance

Write 800MB/s

Read 800MB/s

Connectivity

(1) 2.5GbE RJ45




(2) Thunderbolt 4

(2) USB3.2 Gen2 Type-A

(2) USB3.2 Gen1 Type-A

(2) HDMI

Scalability

Physical

20Vdc/19Vdc, 6.0A/6.32A 120W Power Adapter

Dimensions: L (4.72") x W (5.12") x H (2.28")

Weight: 2.2 lbs

Peripheral Support

3rd Party Drives/RAIDs via Thunderbolt

Intel® Wi-Fi 6 AX201

Under the Hood

Intel® Core™ i5-13500H

250GB M.2 NVMe SSD

8GB DDR4 RAM

Optional 2TB, 4TB, or 8TB SATA3 SSD or NVMe Drives

Drive Support

OWC, G-Tech, mLogic & Lacie Thunderbolt RAIDs

Most Thunderbolt / USB Storage formatted as NTFS or exFAT

Compatibility

MacOS, Windows

Optimized for Premiere, Avid, Resolve, After Effects, Pro Tools & C4D

Cloud Providers: Backblaze, Amazon & Dropbox

Protocol Support: NFS, SMB, AFP, CIFS, iSCSI, FTP, SSH

LTO Devices

M-Tape Thunderbolt LTO Devices
Front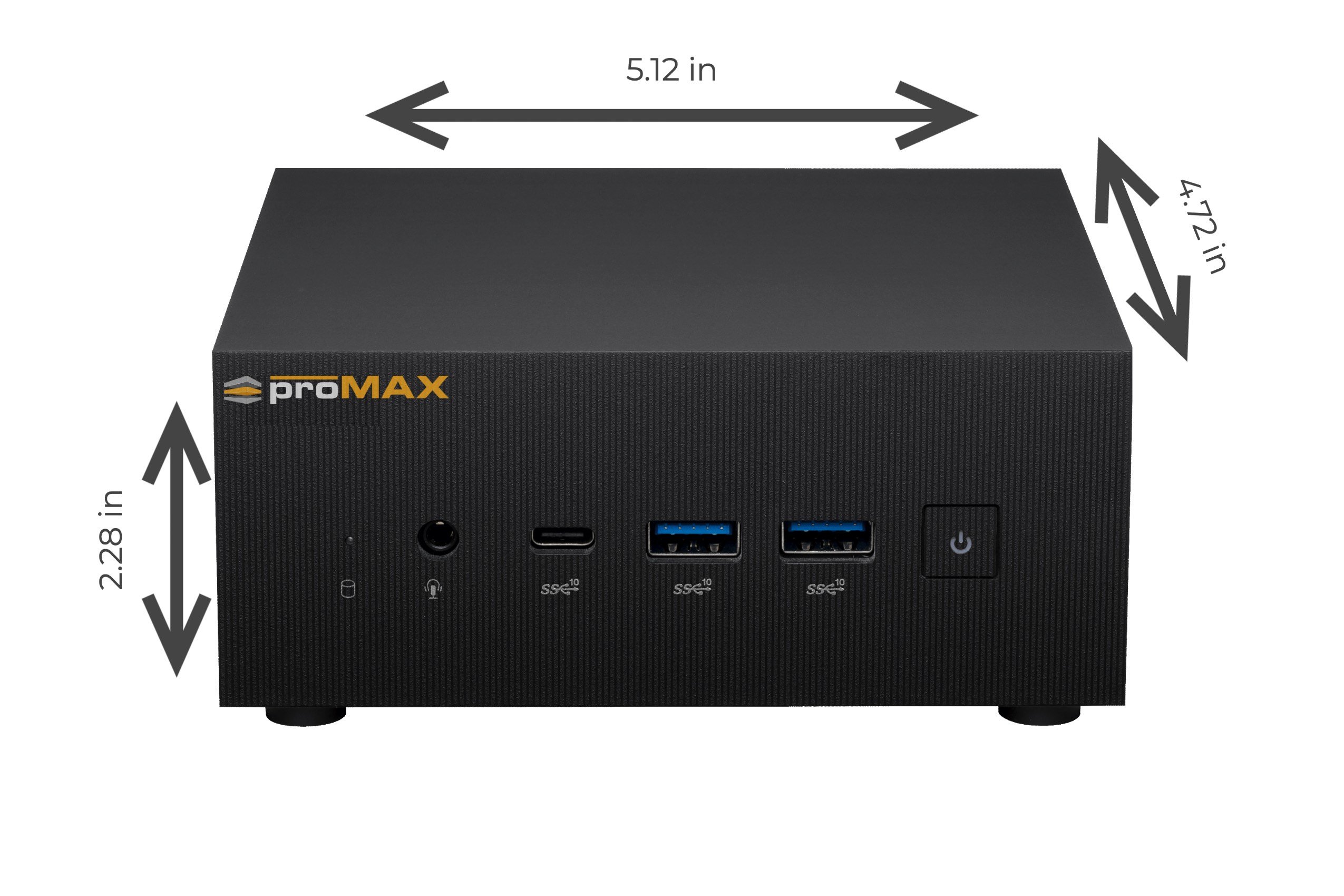 Back
BESIDES SAVING THE WORLD WE ALSO SHOOT BEAUTIFUL PHOTOS.
You say impossible, we say easy. Ok, ok, not all photos are shot by us, but they show our company and our locations. Amazing, right?
BLOG PREVIEW
WHAT WE HAVE TO SAY
With our blog post preview you have lots of different layout and extensive filter options to promote and push your content.
GET IN TOUCH
Let\'s start your next project. No need to be shy, we will help you achieve all your project goals.