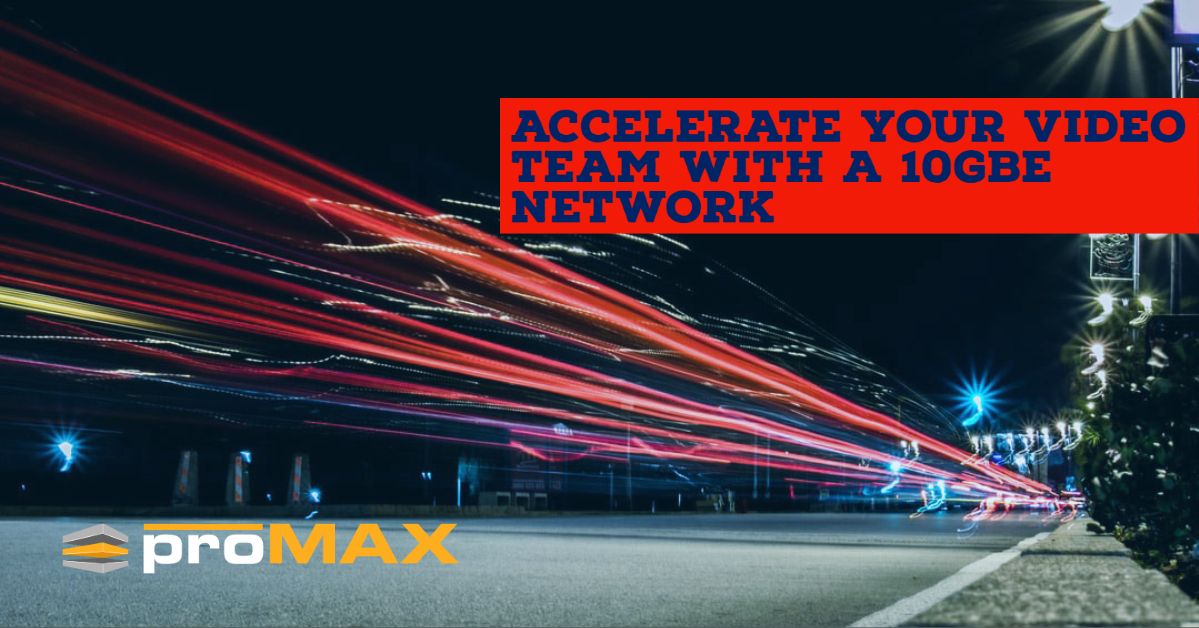 Video marketing has grown over the years to become a powerful tool for businesses to stand out from the competition and achieve their goals. The days of relying on written content and images alone are long gone – businesses today that want to attract, convert and retain new customers cannot afford to ignore video marketing.
The simple question many small business owners often ask is "Why is video marketing such a big deal?" The answer is pretty straightforward: because it works. And it will keep working. In this guide, we will explain everything you need to know about video marketing and how to leverage the power of video marketing.
The power of video marketing
Before anything else – it's important to know what your business stands to benefit by using video marketing. Here are the top advantages of video marketing every small business owner should know:
Increases your brand awareness

Boosts online presence

Accelerates your company's revenue growth

Ranks higher in search

Get more backlinks to pages with embedded videos

Improves conversions

Boosts social media engagement

Builds trust faster
If you're still unsure about how video marketing can help your business, we've got some stats to show you the power videos hold on the web.
According to Wyzowl's State of Video Marketing:
81% of businesses use video as a marketing tool.

The average person watches more than an hour and a half of online video content per day.

76% of marketers say video has helped them increase sales and traffic.
According to Hyperfine Media:
Video in an email leads to a 200-300% increase in click-through rate

Including video on a landing page can increase conversion by 80%

After watching a video, 64% of users are more likely to buy a product online.

YouTube reports mobile video consumption rises 100% every year.
Now you will readily agree that video marketing isn't a trend; it's here to stay, and it's a smart decision to leverage it to stay competitive.
Types of videos used in video marketing
There are many different types of videos that businesses can use for their video marketing campaign. Here is a brief explanation of the types of videos
Demo videos: These are videos that showcase your products, highlighting all its key benefits and showing how it works. They're often an in-depth presentation of products with a call-to-action to encourage purchase.
Brand videos: As the name indicates, this type of video aims to communicate and maintain your brand's personality, culture, mission, vision and products or services. The main objective is to present your brand in a positive light.
Educational (or How-to) videos: How-to videos are extremely popular and typically explain a step-by-step way to do something. They help provide valuable information to viewers while presenting your brand as an authority.
Explainer videos: Explainer videos are the most common type of marketing video and are used to help viewers better understand why they need your product or service. They answer the question, "what does your product do?"
Live videos: Live streaming is now a feature on all the big social networks including YouTube, Instagram, Twitter and Facebook. They're ideal for covering one-time-only events, hosting presentations, sharing behind-the-scenes footage at your company etc. They're popular because they add a sense of connection and engagement.
Customer testimonial videos: It's not unusual for most viewers to be skeptical about a product or service, and that's what this type of video addresses. Customer testimonial videos feature happy and satisfied customers who share their challenges and how your product helped solve them.
Animated videos: Technically, animated videos are more a style of video marketing than a type of video. They're widely used because they cost so little to make when compared to live videos, and are an excellent way to explain difficult or abstract concepts.
How to start video marketing for your business in 2020
Making an engaging video might seem like an easy thing to do until you actually decide to make one. Here's a brief rundown of how to create and publish your videos:
Plan your video: The first step to succeeding in video marketing is spelling out the purpose of your video. A clear purpose of what you want viewers to do will help prevent wastage of time and efforts on re-shooting, re-framing and editing. You should be able to define:

Your target audience

Your objective

Where you plan to publish it

The creative requirements

The budget etc




Script your video: Unscripted videos are ideal only for niches like vlogging rants and tear-jerking documentaries. If you really want to engage your viewers and make them take a specific action, you need to script your videos to outline everything that should make up the video and when to cue them in.

Choose your camera: Professional cameras can be quite expensive, but you don't need to have a pricey one to kick-start your video marketing. If your business can't afford a professional camera like DSLRs, you can use smartphones with great cameras like your iPhone.

Set-up your studio: Except if you're making an animated video, you will need to set up a studio to make sure your videos look top-of-the-line. You might need to invest in a tripod, audio equipment (a shotgun mic or any microphone designed to provide a plug-and-play solution for iPhones), lighting equipment and props.


Prepare your talent: The next step is to prepare your video talent for the production. Most businesses have a hard time finding an experienced actor/actress, but with a little bit of coaching, you can help your staff put up a fantastic performance in front of the camera. If you're unable to find experienced talent, you may have to be patient with the resource person you have at hand till they're able to get a grip of being in front of the camera.

Organize footage and edit video: After the recording, it's time to organize all the footage into a single folder to make it easy for editing. Since the file size for videos is usually large, consider investing in an external hard drive, so your computer doesn't run out of storage. Once you've put together the footage, the next step is to edit the videos to cut out some parts and add effects. There is a wide range of video editing software to choose from, but the popular ones are Apple iMovie, Adobe Premiere Pro, Final Cut Pro X etc.

Choose your music : Now that you have your video, you still need to add music to give it some life. Music is powerful because it quickly gets the attention of people and gives the video a mood. The choice of music should be based on local copyright laws, the type of audience the video is for, the purpose of the music and the best type of songs or instrumentals.

Publish the video: Now that you're finally done with the production of the video, it's time to get it online, so your audience can start viewing, sharing and engaging with it. The popular hosting platforms to consider are YouTube, Vimeo, Vidyard etc.
7 Tips for efficient video marketing
If you want your video marketing to deliver the kind of results you want, then you need to know what to do so you can stand out from the competition. Here are five proven tips that will give you an edge in video marketing:
Grab their attention quick: Research has shown that the attention span of humans is on a steady decline, falling from 12 seconds in 2000 to 8 seconds today. What this means is that people are not as patient as they used to be and will quickly move on to something else that can catch their attention. Many businesses struggle at video marketing because their videos are not enticing enough, resulting in low engagement by their audience. The solution is to hook your viewers without wasting their time and delivering on your promise. You have just 8 seconds to do that, so make sure you immediately show viewers the reason they should watch it without skipping it.

Deliver real value: While your goal is to make your viewers stay hooked to till the end and to make them take certain steps after watching it, you need to realize that you will only achieve those goals by delivering real value. How you provide value is subjective as it depends on your business and the type of audience you have in mind. The best course of action is to create video content and watch how users engage with it, so you can discover the type of value that your audience wants.

Don't ignore the quality aspect: The content of your video matters, and so does the quality. People get turned off by videos with poor quality and won't hesitate to give your video thumbs down in such instances. Rather than try to force low-definition video on your audience, give them what they like, which is HD video content. Always remember that it doesn't matter how helpful your video is, people will never get to find out if the quality is poor.

Add call to action: This might seem like a no-brainer, but many people create videos without clearly emphasizing their call to action. Don't assume your viewers know what to do – they don't have the time to rack their brain when they have a lot on their plate every day. What's the use of video marketing if there's no proper call to action in place? Consider prompting your viewers to visit your website or subscribe to your newsletter at the end of the video. You can even insert the CTA in the middle of the video when the viewer is deeply hooked.

Publish your video to follow SEO best practices: Make sure you optimize your video according to the best practices and SEO standards for a particular platform, so you don't miss out in free exposure. You can make your videos easy to find by using an eye-catchy title, relevant hashtags, accurate description and keywords your audience will search for.

Keep it short and engaging: Many people often ask us about how long the ideal video length should be. According to

HubSpot

,

this is the ideal video length for each platform:

Instagram: 30 seconds

Twitter: 45 seconds

Facebook; 1 minute

YouTube: 2 minutes




While the recommended video length for most platforms is short, you can make yours longer if it will provide more information that viewers will appreciate. The point is: don't make a long video for no reason.




Promote your video While YouTube is one of the best platforms for video marketing, make sure you promote your video across all of your social media channels and to relevant email segments. The reason you should share your video on all different platforms is that you get to connect with a varied audience. However, you can still devote most of your time to a platform that generates the most engagements and conversions.
Wrap-up
While video marketing often seems to be an insurmountable task to most people, you will find it easy to master once you take the first step. You might make a few errors when you start but don't let that discourage you as most successful video marketers started the same way. Just learn from your mistakes, look for ways to make your next video better and your business will thank you for it in a short while.